Armenia harms stability, to be always away from regional co-op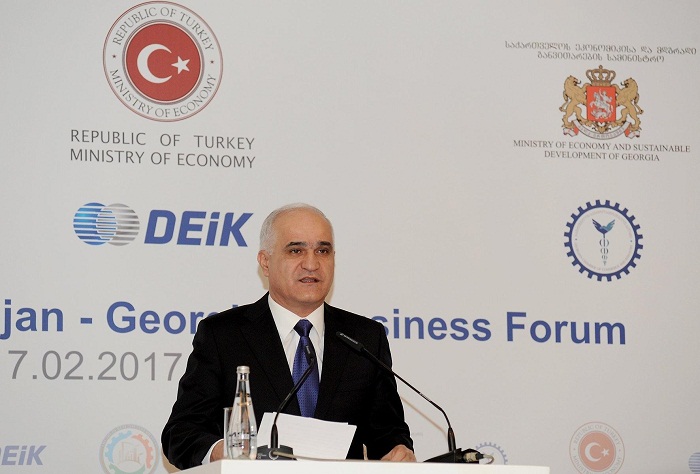 Armenia will always be away from regional economic cooperation as long as Azerbaijani lands remain under its occupation, said Azerbaijani Economy Minister Shahin Mustafayev.

He was addressing the 5th Turkey-Azerbaijan-Georgia business forum in Istanbul Feb. 17.

"Armenia, which impairs stability in the region, pursues an aggressive policy and makes territorial claims against its neighbors, will always be away from [economic and political] cooperation," the minister said.
Read : 694
Please include a contact number if you are willing to speak to an AzVision.az journalist.
You can also contact us in the following ways:
Send your e-mails to [email protected]
Send pictures/video to [email protected]
Tweet: @AzvisionEn
Or, you can comment here:
(Do not use phrases offending others and encouraging discrimination based on race, religion, age, nationality. Don not incite to breach Azerbaijan laws. Otherwise, your comments will either be edited or deleted)
You can write maximum
512
symbols