Azerbaijani and Armenian FMs meet in Munich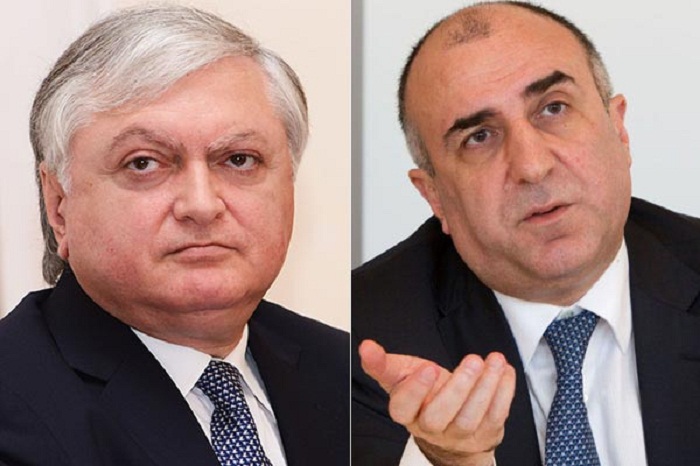 Foreign Ministers of Azerbaijan and Armenia Elmar Mammadyarov and Edward Nalbandian have meet in Munich, press secretary of the Armenian Foreign Ministry Tigran Balayan wrote it on his page on the social network Facebook, AzVision.az reports citing Novosti-Armenia.

"At the initiative of the OSCE Minsk Group on the Karabakh conflict settlement was launched in Munich meeting of the Armenian and Azerbaijani Foreign Ministers", - said Balayan.

Other details were not disclosed.
Read : 855
Please include a contact number if you are willing to speak to an AzVision.az journalist.
You can also contact us in the following ways:
Send your e-mails to [email protected]
Send pictures/video to [email protected]
Tweet: @AzvisionEn
Or, you can comment here:
(Do not use phrases offending others and encouraging discrimination based on race, religion, age, nationality. Don not incite to breach Azerbaijan laws. Otherwise, your comments will either be edited or deleted)
You can write maximum
512
symbols