Foreign Minister Elmar Mammadyarov met with OSCE Minsk Group Co-Chairs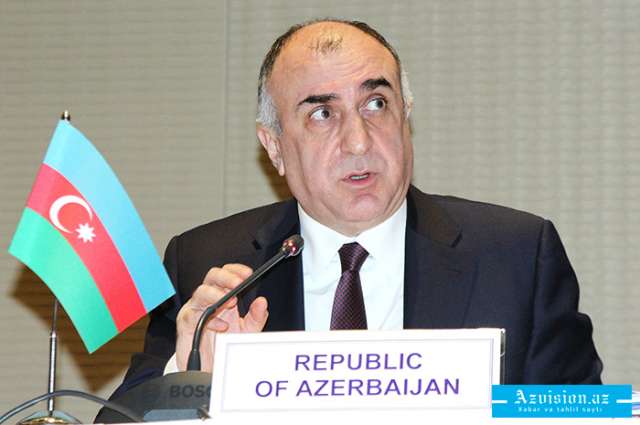 On February 16, Foreign Minister Elmar Mammadyarov had a meeting with the OSCE Minsk Group Co-Chairs Igor Popov (Russian Federation), Stéphane Visconti (France) and Richard Hoagland (the United States of America), as well as Ambassador Andrzej Kasprzyk, the Personal Representative of the OSCE Chairperson-in-Office.

At the meeting views were exchanged in order to intensify the talks on the settlement of Armenia-Azerbaijan Nagorno-Karabakh conflict as a follow up to discussions of Presidents of Azerbaijan, Armenia and Russia in Sankt-Petersburg.

Minister Mammadyarov underlined the necessity of stepping up the efforts to start the substantive talks with a view to achieve progress in the conflict settlement process.

After the meeting, the Foreign Ministers of Azerbaijan and Armenia at the invitation of the OSCE Minsk Group Co-chairs had a joint dinner with them.

The conflict between the two South Caucasus countries began in 1988 when Armenia made territorial claims against Azerbaijan. As a result of the ensuing war, in 1992 Armenian armed forces occupied 20 percent of Azerbaijan, including the Nagorno-Karabakh region and seven surrounding districts.

The 1994 ceasefire agreement was followed by peace negotiations. Armenia has not yet implemented four UN Security Council resolutions on withdrawal of its armed forces from the Nagorno-Karabakh and the surrounding districts.
Read : 729
Please include a contact number if you are willing to speak to an AzVision.az journalist.
You can also contact us in the following ways:
Send your e-mails to [email protected]
Send pictures/video to [email protected]
Tweet: @AzvisionEn
Or, you can comment here:
(Do not use phrases offending others and encouraging discrimination based on race, religion, age, nationality. Don not incite to breach Azerbaijan laws. Otherwise, your comments will either be edited or deleted)
You can write maximum
512
symbols