President Ilham Aliyev met with Israeli Defence Minister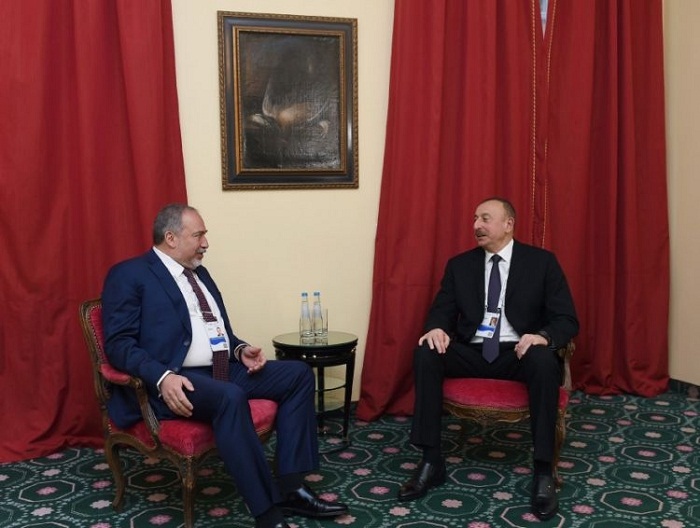 President of Azerbaijan Ilham Aliyev met with Defense Minister of Israel Avigdor Lieberman in Munich Feb. 17.

At the meeting, the sides discussed various aspects of relations between the two, AzVision.az reported.

Lieberman's visit to Azerbaijan as the Israeli foreign minister and the successful visit of Israeli Prime Minister Benjamin Netanyahu to Azerbaijan in 2016 were remembered during the meeting.

The sides expressed satisfaction with the military-technical cooperation between Azerbaijan and Israel, and discussed issues related to further cooperation in this field.
Read : 792
Please include a contact number if you are willing to speak to an AzVision.az journalist.
You can also contact us in the following ways:
Send your e-mails to [email protected]
Send pictures/video to [email protected]
Tweet: @AzvisionEn
Or, you can comment here:
(Do not use phrases offending others and encouraging discrimination based on race, religion, age, nationality. Don not incite to breach Azerbaijan laws. Otherwise, your comments will either be edited or deleted)
You can write maximum
512
symbols