The massive rally is the culmination of weeks of violent demonstrations that left five people dead and resulted in clashes between anti-government demonstrators and security forces.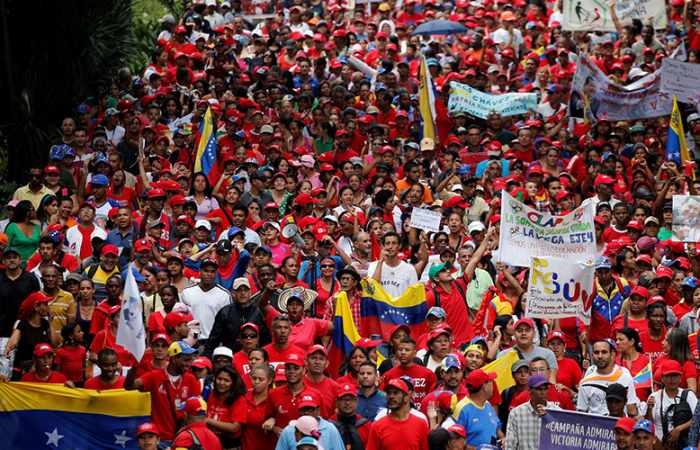 Political turmoil in Venezuela reached the boiling point at the end of last month after the supreme court ruled it would take on the functions of the opposition-led National Assembly. Critics decried the decision as an attempt to install a dictatorship. The measure was later reversed following international outcry. Authorities, however, banned top opposition leader Henrique Capriles from public office for 15 years.
Wednesday's rally was organized by the opposition coalition – the Democratic Unity Roundtable. Despite calls for the military to turn on the president, Defense Minister Vladimir Padrino Lopez has pledged the army's loyalty to Maduro.
Maduro claims recent protests are nothing more than opposition efforts to stir up violence and topple his government. Government supporters are also marching Wednesday in a counter-demonstration rejecting calls for a coup.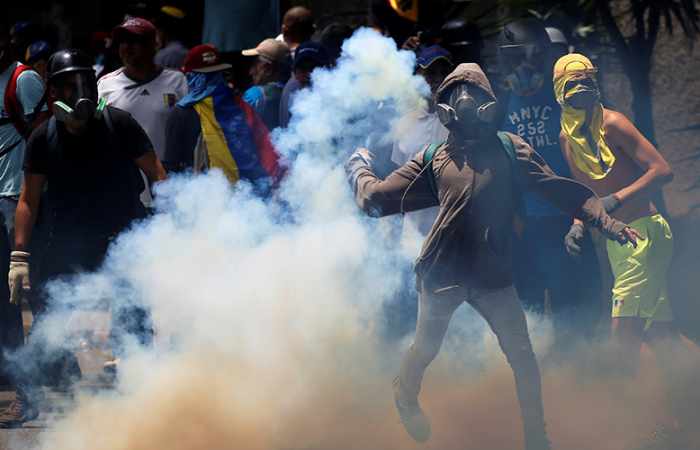 The US House Foreign Affairs Committee has tweeted a warning to the Venezuelan government, saying it must respect the people's right to protest.
Maduro said the US government has simply given the green light for a coup in Venezuela.
A young man was reportedly shot at the rally and taken to the hospital, according to a member of the center-right Primero Justicia party, Jorge Millan. According to security sources cited by Reuters, the student died as a result of a shot to the head.
There have also been reports of clashes between demonstrators and riot police.
Images and videos from the demonstration are being shared widely on social media.
Meanwhile, other social media users have shared messages of support to the people of Venezuela as the country remains in the midst of a deepening economic crisis, with record levels of violent crime and poverty, and a failing health care system.
More about: #Venezuela