"Our national press, founded by "Ekinchi", is the voice of Azerbaijan, which the world hears," the head of state wrote, AzVision.az reports.
The Azerbaijani national press, which has rich historical, progressive and glorious traditions, celebrates its 144th anniversary on July 22.
The national press, the foundation of which was laid by the great enlightener and publisher Hasan bey Zardabi,  has always been the mouthpiece of progressive ideas in Azerbaijan and the country's public and political life.
The press plays a major role in the preservation and enrichment of the national and spiritual values ​​of people.
The National Press Day proves that journalism in Azerbaijan is paid attention and concern by the state.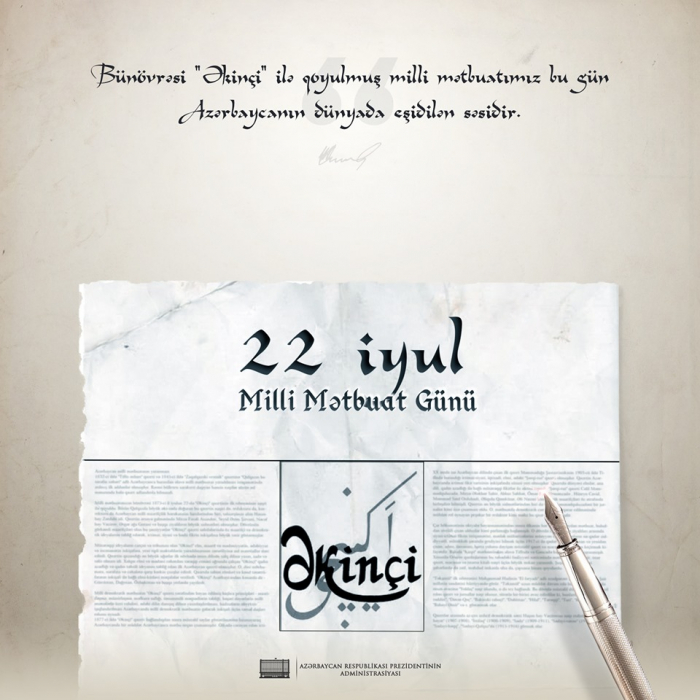 More about: Ilham-Aliyev