The co-organizers of the forum were Turkey and Costa Rica, represented by the Presidents, the Islamic Republic of Pakistan, the Federal Democratic Republic of Ethiopia, and the Federal Republic of Germany represented by Prime Minister, Deputy Prime Minister and Foreign Minister.
The forum aims to draw attention to the growing refugee problem in the world at the highest level, as well as coordinate the activities of states addressing this problem. These activities include providing ongoing support to refugees and making changes to legislation and policy for their integration into society.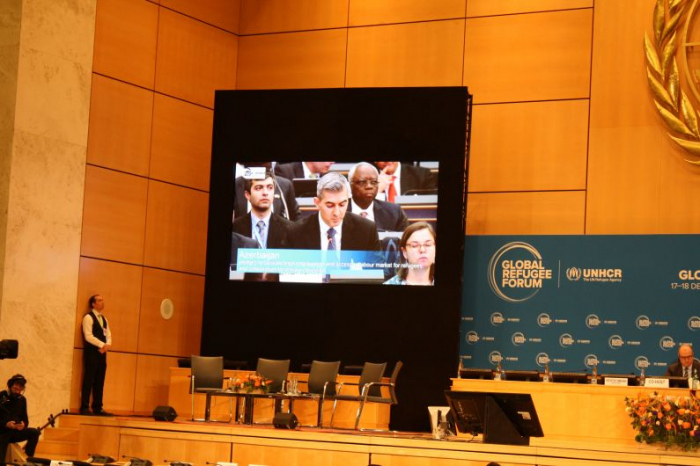 Speaking at the plenary session, the head of the State Migration Service Vusal Huseynov noted that the number of refugees and their needs had increased, but the measures taken to meet the needs could not keep up with the current situation. Speaking of Azerbaijan's bitter experience of refugee flow, Huseynov added: 'Azerbaijan supports the Global Compact on Refugees. As a result of the occupation of Nagorno Karabakh and surrounding regions by Armenia, more than a millon people have become refugees and IDPs. Vusal Huseynov stated that hundreds of thousands of people could not return to their homes as a result of Armenia's ongoing occupation and aggression policy. Huseynov also spoke about the measures being taken in Azerbaijan to strengthen the protection of refugees from third countries and facilitate their integration into society. Later on, a statement from the Non-Aligned Movement (NAM), being chaired by Azerbaijan, was read out. The statement, referring to the 18th NAM Summit held in Baku on October 18, stressed that the NAM member states attach great importance to the Global Compact on Refugees. The statement also highlighted the importance of protecting and promoting refugee rights. It also described the Forum as an important platform for the exchange of successful experiences between the UN member states and other participants.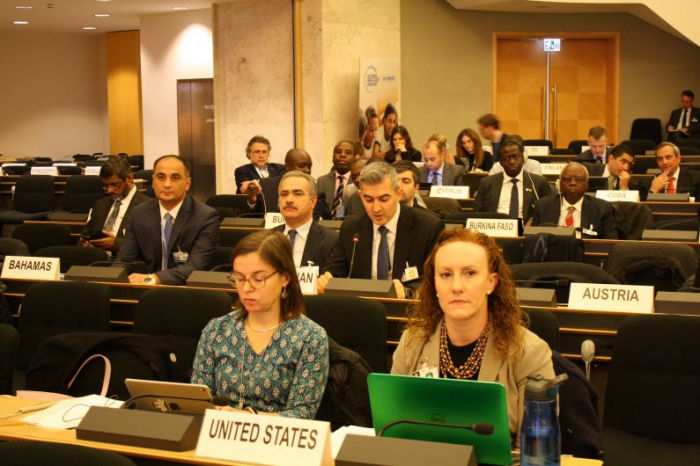 As part of his visit, Vusal Huseynov also held a meeting with Antonio Vitorino, Director General of the International Organization for Migration (IOM).
The sides discussed the ongoing joint projects, new project proposals, as well as prospects of future cooperation.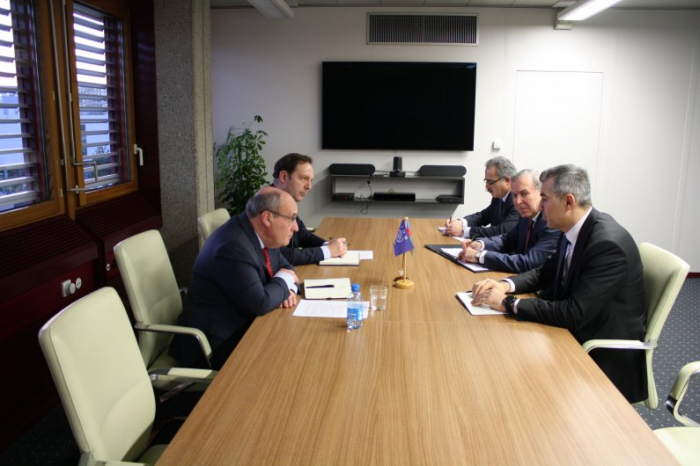 The Azerbaijani delegation also included Vaqif Sadiqov, Permanent Representative of the Republic of Azerbaijan to the United Nations Office and other International Organizations in Geneva, and Alimirzamin Askarov, Head of Department on Humanitarian and Social Issues at the Ministry of Foreign Affairs.
More about: #VusalHuseynov