Tahirov congratulated the family of the deceased pilot on the upcoming holidays on behalf of the leadership of the Ministry of Defense, noting that during his service in the Azerbaijan Army Lieutenant Colonel Atakishiyev approved to be a professional, exemplary officer, the patriot of his country, and that his merits were always highly appreciated.
According to the instructions of the Supreme Commander-in-Chief of the Armed Forces, President Ilham Aliyev, the Medal "For Courage" of the Republic of Azerbaijan, which was conferred upon Lieutenant Colonel Rashad Atakishiyev posthumously for his services in the performance of his military duty to defend the Motherland, was presented to his family.
Deputy Minister Ramiz Tahirov also inquired about the concerns of the military pilot's family and presented holiday gifts. Rashad Atakishiyev's family members thanked the head of state and the leadership of the Ministry of Defense for the attention and care.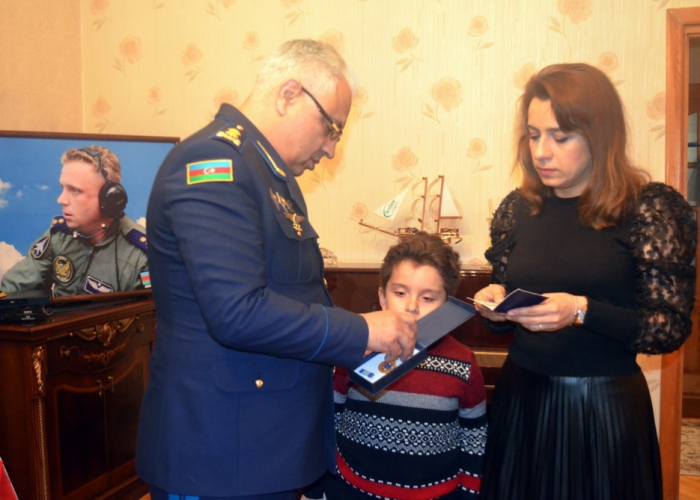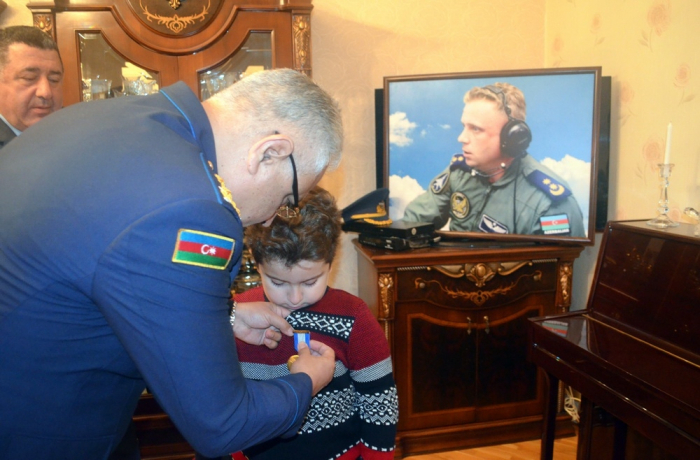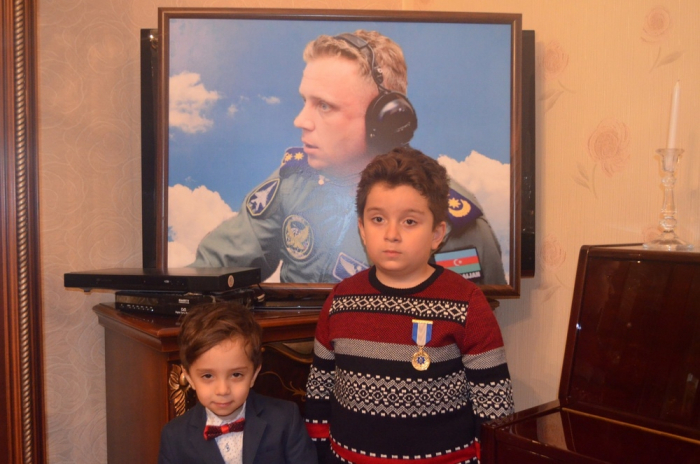 More about: Rashad-Atakishiyev