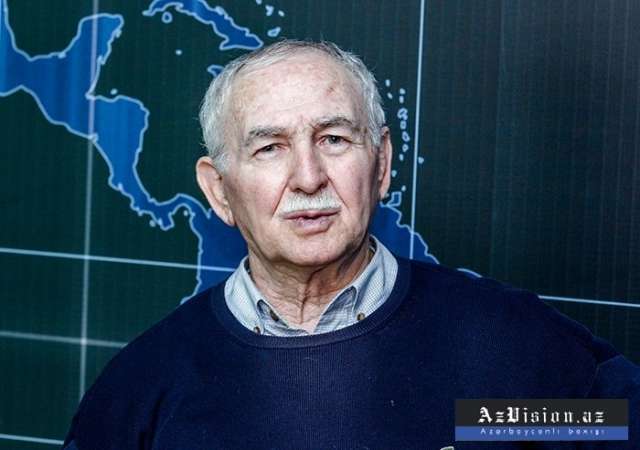 His photos picture the dramatic events of January 1990 in Baku. They are facts from history. Boris Dobin told how this unique photo chronicle was born and what memories he has about the black January days:

`It cannot be forgotten. The events of January 1990 are an open wound for me, which will never cease to cause pain. Sometimes the pain becomes less, sometimes – stronger, but it's always here. I remember the development of these days in details. In January 1990 I returned to Baku from my first visit to Israel. Tension was felt in the city, but life went on. On January 19th, at night I and my friends went to the hotel Inturist to sauna, it was our tradition. We stayed there till late, and at 10 p.m. dramatic silence appeared: neither radio nor TV worked. It seemed suspicious to us and we began to call it a night. I entered my flat late at night. Then, shooting was heard in the city and tanks were launched…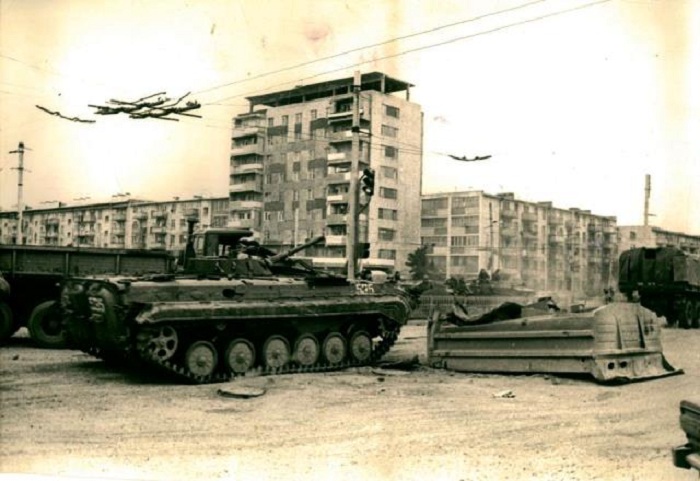 At that time I was working as a photographer in two places: in the city musical art history museum and the traffic police department. On January 20, early in the morning the head of the department called me and said that we had to make a raid on the streets to picture the damage committed to the city infrastructure. Tanks drove across Baku and crashed everything in their path; they ran over parked cars on purpose. But as you can see I pictured not only infrastructure. It was terrible to walk down the streets. Bodies were everywhere. It was clear that the army fired at unarmed people who couldn't and didn't try to resist. Even though it was morning already and General Lebed had withdrawn his troops from Baku, shoots could be heard in the city. I read about similar events only in books on Nazism. It was Nazism what the army did on January 19-20 in Baku. The pain and confusion which the Baku residents felt that day cannot be forgotten. I continued to picture that and the next day when funerals were organized.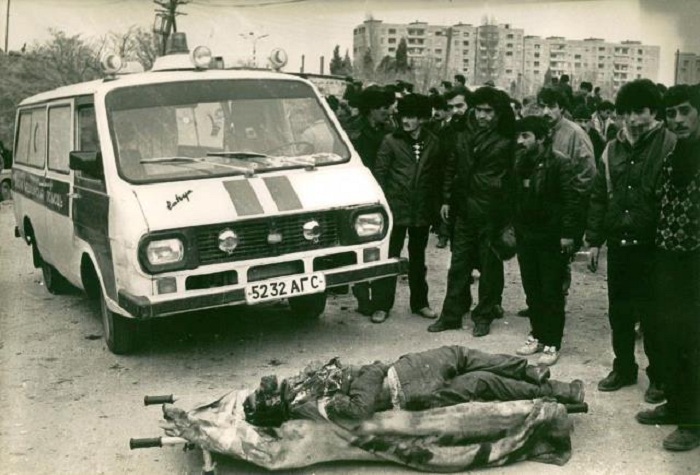 I made the photos for myself not because someone told me. For myself and the history, perhaps. Where could I publish them? I wasn't a reporter of either Azerinform or TASS. I had nothing in common with the mass media. There were plenty of photo journalists. However, I took the pictures to Israel in 1992 and they were presented to the public in 2010, in the 20th anniversary of the January events when AZIS organized a memorial exhibition in Akko.

After January 20, 1990, a long night fell to our city. The army controlled the whole life in Baku; curfew restrictions were launched. Once late at night my dog wanted to go outside, I went to walk him. Immediately I was detained by an army patrol. I tried to explain soldiers that a dog doesn't understand what curfew is, but they didn't listen to. They hit me to legs and sought through my pockets. I saw an Azerbaijani who tried to resist and soldiers beat him heavily. I shouted him in Azerbaijani to stop resisting or it would be worse…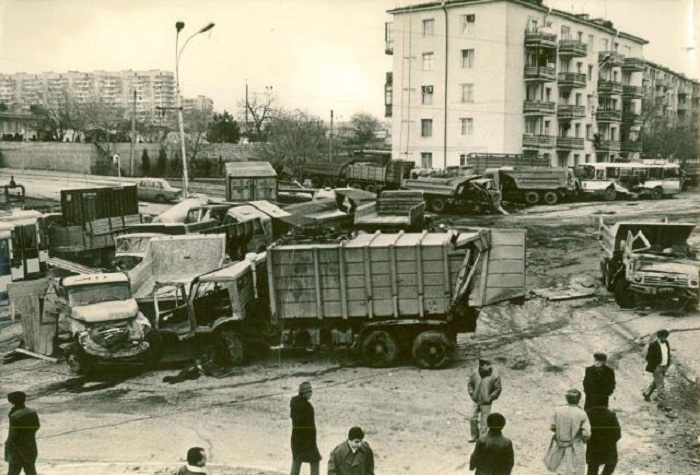 I even saw how Azerbaijani defended their Armenian neighbors and even risked their lives. These days I myself took two Armenians to the airport, hiding them in a carpet in my car. By January 19 the massacres stopped, and there was no necessity in launching the army.

For many decades people of various nationalities have been living in Baku in peace. I was raised among Azerbaijanis, I speak Azerbaijani fluently, and the pain of the people is my pain. I think politicians were guilty – those on the top. Somebody needed the events to happen.
Photo
More about: January20