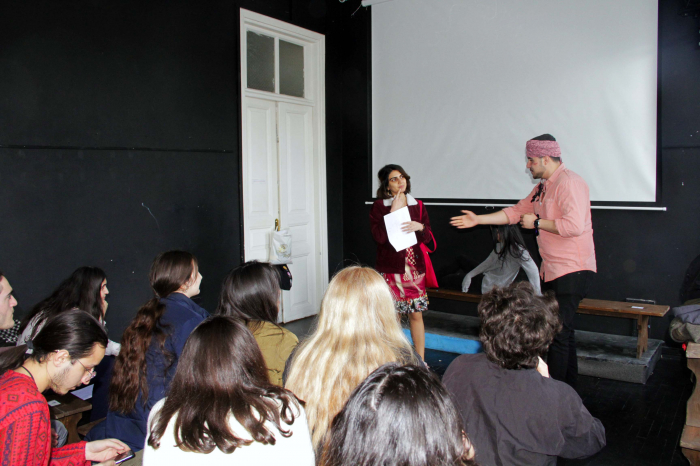 The participants attended a workshop on human trafficking and Forum Theatre training at the "What if YOU? " Forum Theatre project supported by the EVZ Foundation within the Europeans for Peace conference.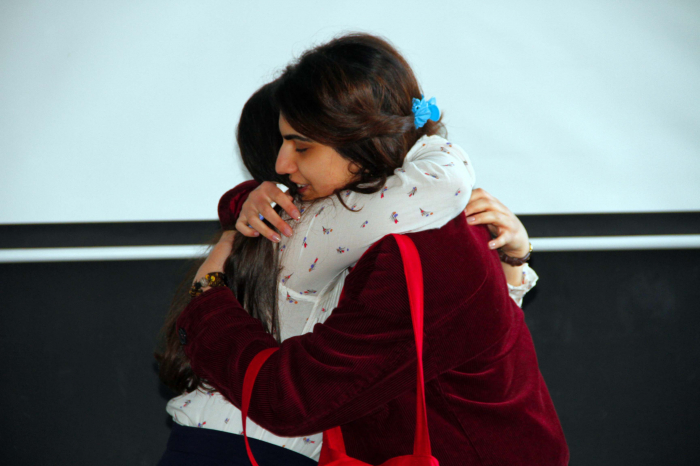 Azerbaijani Lawyer Rovshana Rahimova gave detailed information about the different forms of human trafficking touching on the Azerbaijani legislation and the case studies of the European Court of Human Rights. Aynur Zarrintaj provided the participants with the relevant information on the "Forum Theatre" through different kind of exercises and games and assisted them to write the script of the plays in accordance with the true stories of human trafficking victims. The third day of the project was dedicated to the rehearsals of the written scripts.
The participants divided into three groups: 2 groups performed plays on the sex trade and 1 group on organ trade. Each performance lasted about three minutes and was repeated for three times to allow the audience to stop the performance by clapping and continuing with their possible solutions to fight against human trafficking.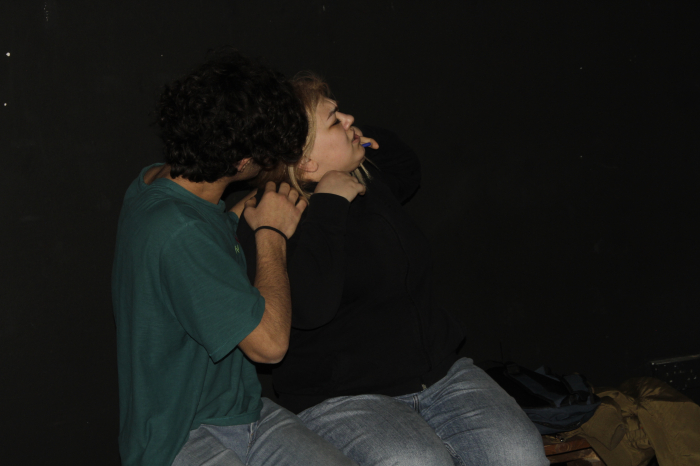 Note, "What if YOU?" Forum Theatre project was organized by Leyla Jabbarzade, Guluza Heydarli and Gunel Ibrahimova in partnership with the Common Sense Youth Organization, ILM-Learn International Education Center and Ritual Mobile Theater Laboratory.
Photo
More about: FORUMTHEATER