Because of the coronavirus pandemic, many Islamic holy sites remain empty, including Mecca and Medina in Saudi Arabia and the Al-Aqsa Mosque in Jerusalem. Worshippers are being advised to pray at home.
Other mosques are trying to practice social distancing.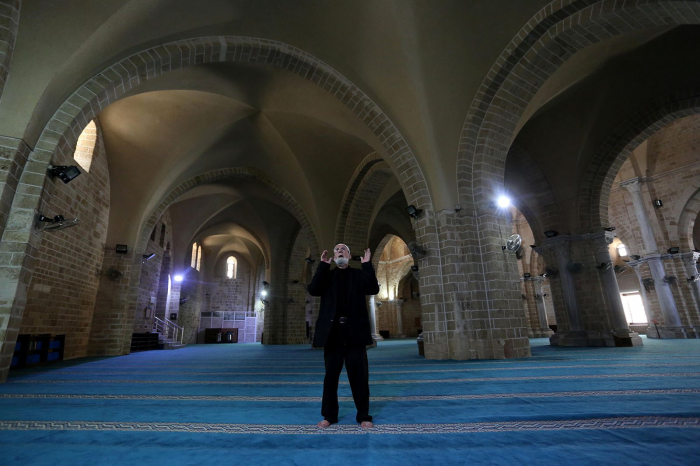 Muhammad Haniyyah prays alone in the Great Mosque of Gaza on May 14. He has been a mu'adhin — the person who leads and recites the call to prayer — at the mosque for 30 years.
Ashraf Amra/Anadolu Agency/Getty Images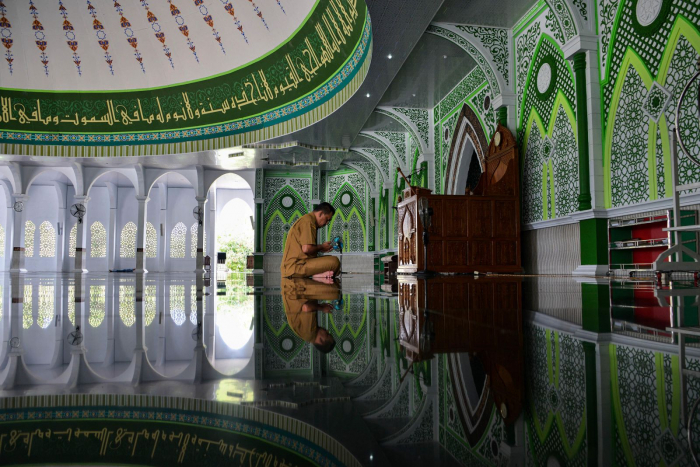 A man prays at the Al Munawarah mosque in Jantho, Indonesia, on Tuesday, May 12.
Chaideer Mahyuddin/AFP/Getty Images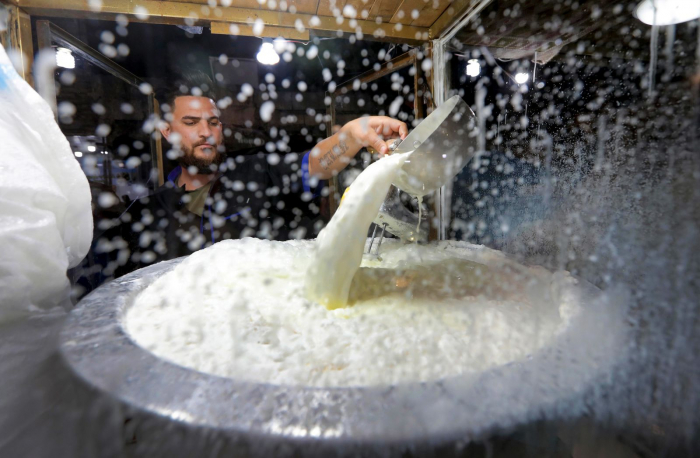 A man sells a yogurt drink in a popular market area in Erbil, Iraq, on Monday, May 11. 
Safin Hamed/AFP/Getty Images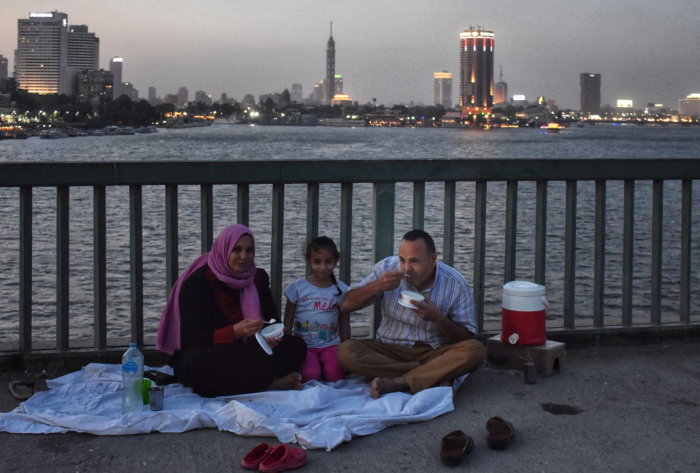 A family breaks their fast in Cairo on May 11.
Ziad Ahmed/Nurphoto/Associated Press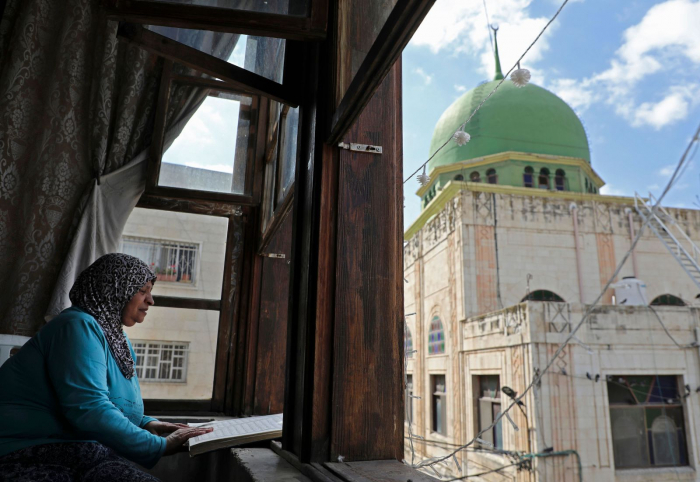 A woman reads the Quran at her window overlooking the Al-Nasr Mosque in Nablus, West Bank, on Sunday, May 10.
Jaafar Ashtiyeh/AFP/Getty Images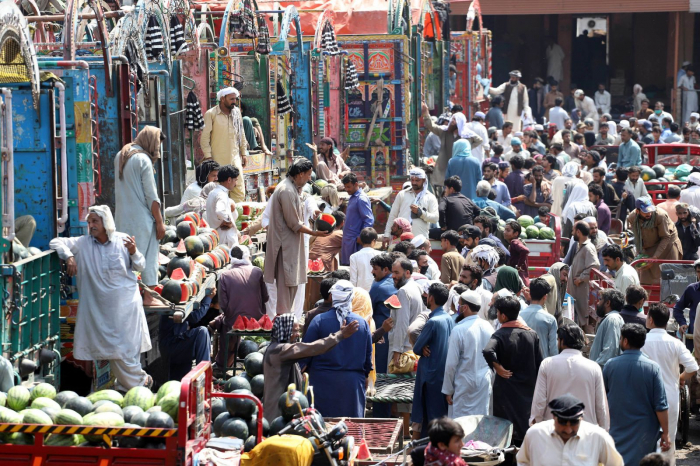 Vendors purchase seasonal fruits in Islamabad, Pakistan, on Saturday, May 9. 
Muhammad Reza/Anadolu Agency/Getty Images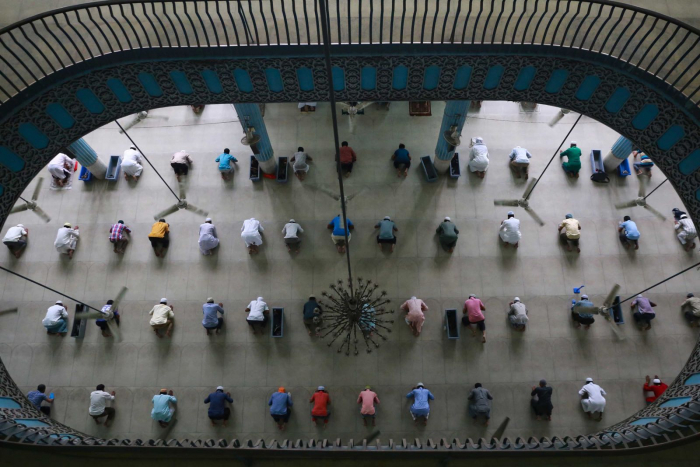 Muslims maintain social distancing as they offer prayers at the Baitul Mukarram National Mosque in Dhaka, Bangladesh, on May 7.
Rehman Asad/Barcroft Media/Getty Images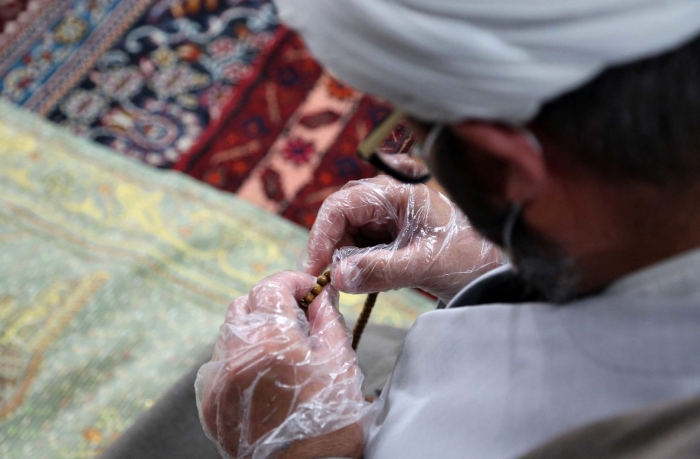 An imam counts beads at the Imam Sadiq Mosque in Abyek, Iran, on May 7. The Iranian government had just announced the reopening of mosques in areas of lower risk.
Fatemeh Bahrami/Anadolu Agency/Getty Images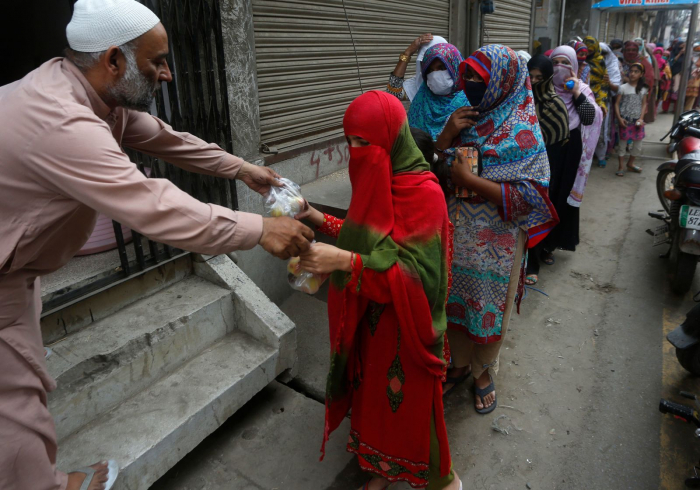 A man hands out food to women in Lahore, Pakistan, on May 6.

K.M. Chaudary/AP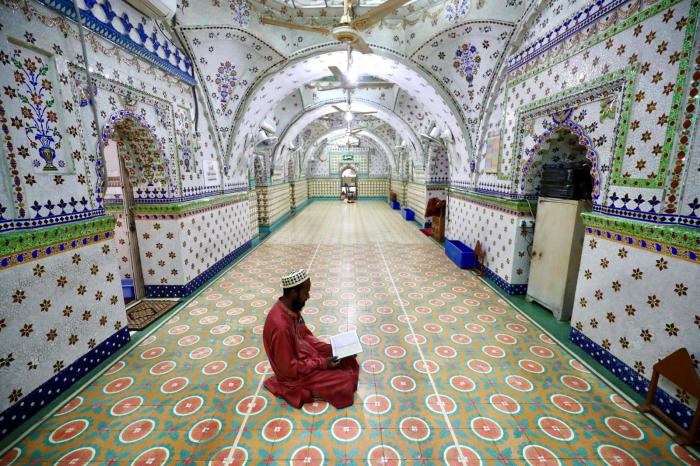 A devotee recites the Quran at the Star Mosque in Dhaka, Bangladesh, on April 26.
Mohammad Ponir Hossain/Reuters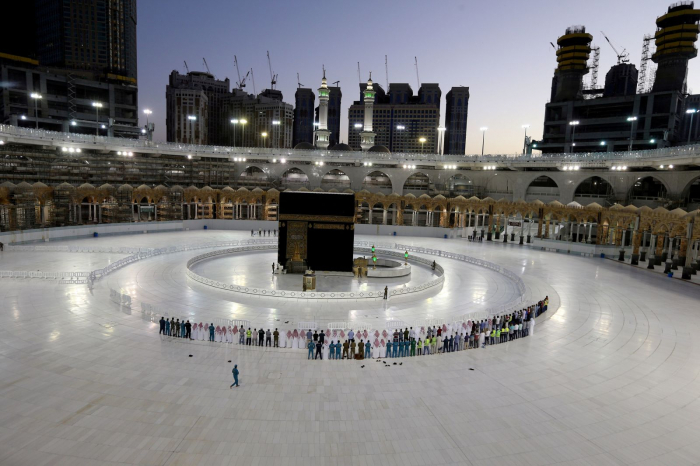 Worshippers perform prayers at the Kaaba in Mecca, Saudi Arabia, on April 24.
Ganoo Essa/Reuters

More about: #Ramadan #SocialDistancing