The document notes that Azerbaijani-Americans have had a strong presence within the Florida community, as contributors to our regional diversity, intercultural understanding, peace and prosperity.
"May 28, 2020 marks the anniversary of the establishment of the Azerbaijan Democratic Republic in 1918 and provides an opportunity to honor the bonds between us and for the Azerbaijani people around the world to remember the contributions of their forefathers," the proclamation says. "The Republic of Azerbaijan continues the beliefs of its founders' guiding principles and educates others on the common values of humanity and democracy."
Proclaiming May 28, 2020 as 'Azerbaijan Republic Day', Mayor Weisman called on the city residents to join him in celebrating the many contributions of the Azerbaijani people.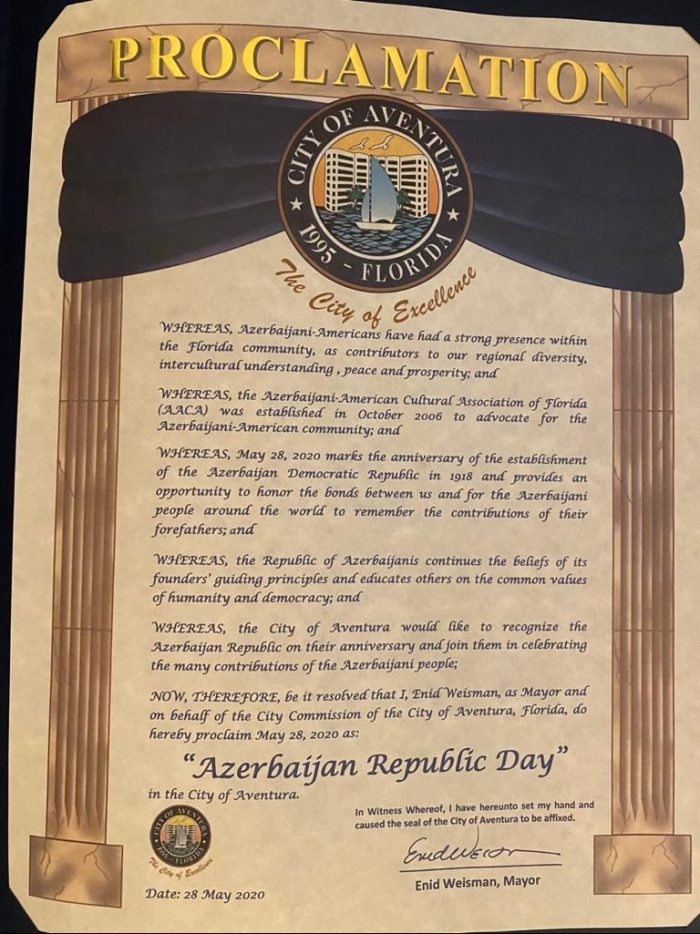 More about: Azerbaijan United-States