A selection of powerful news photographs taken around the world this week.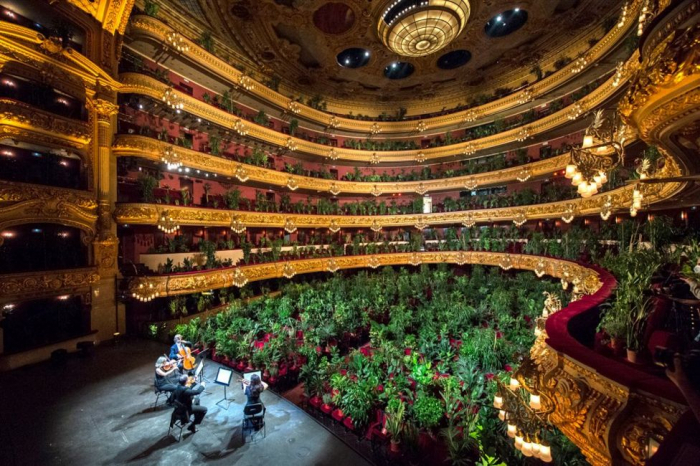 Musicians perform to an unusual audience, as Barcelona's Gran Teatre del Liceu opera house reopened its doors with a concert for plants. Following the event, the opera house planned to donate the plants to 2,292 healthcare professionals. PHOTO CREDIT: JORDI VIDAL / GETTY IMAGES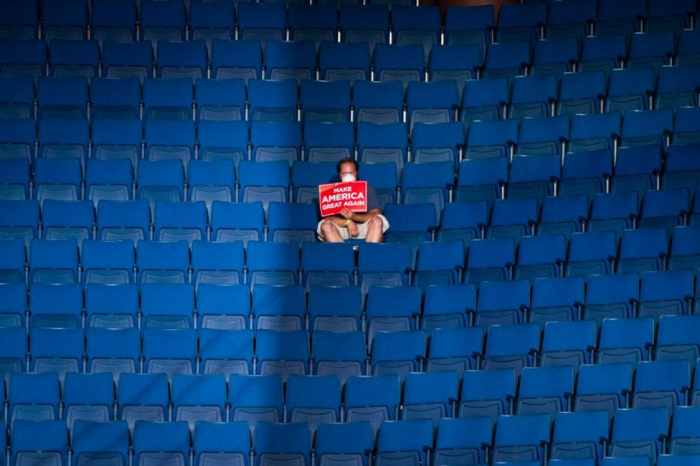 A supporter sits alone as US Vice President Mike Pence speaks before President Donald Trump's arrival at a campaign rally in Tulsa, Oklahoma. PHOTO CREDIT: JABIN BOTSFORD / THE WASHINGTON POST VIA GETTY IMAGES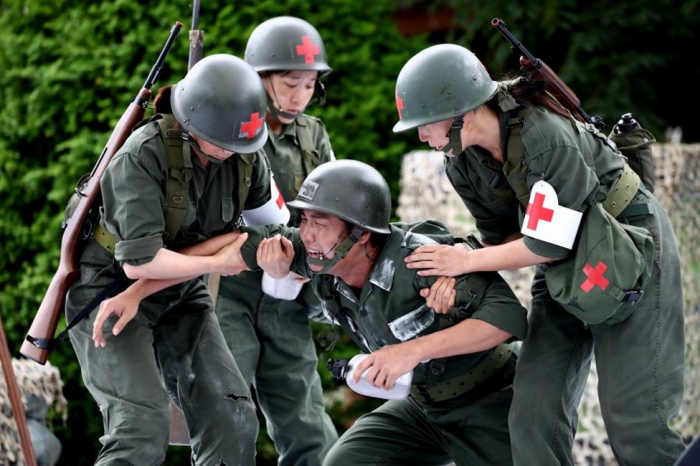 South Korean performers dressed as soldiers participate in a re-enactment. PHOTO CREDIT: CHUNG SUNG-JUN / GETTY IMAGES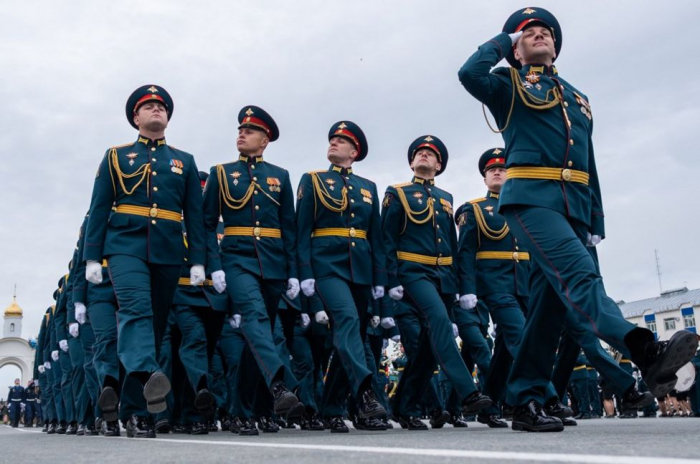 Servicemen take part in a Victory Day military parade marking the 75th anniversary of the end of World War Two, in Yuzhno-Sakhalinsk, Russia. The event was postponed from its original date of 9 May because of the coronavirus pandemic. PHOTO CREDIT: KIRILL YASKO / HOST PHOTO AGENCY VIA GETTY IMAGES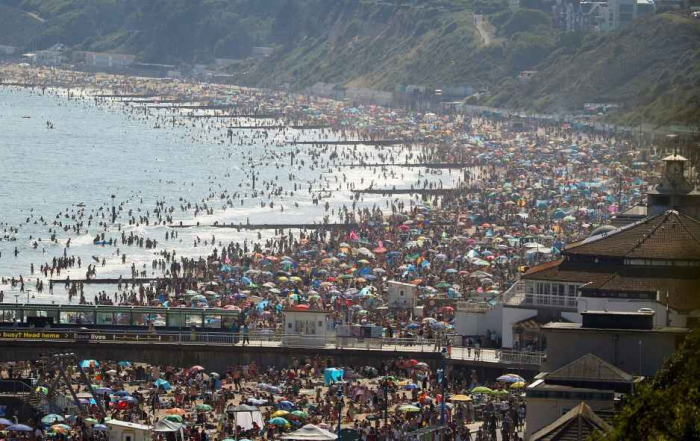 People are seen on the beach on the hottest day of the year, after an easing of social restrictions due to coronavirus, in Bournemouth, England, June 24, 2020.  PHOTO CREDIT: Andrew Matthews/PA via AP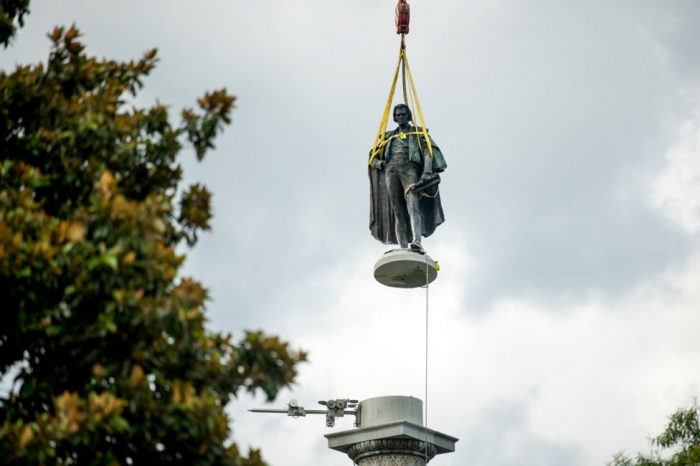 A statue of John C Calhoun, a former US Vice President and advocate of slavery, is removed from Marion Square in Charleston, South Carolina. PHOTO CREDIT: SEAN RAYFORD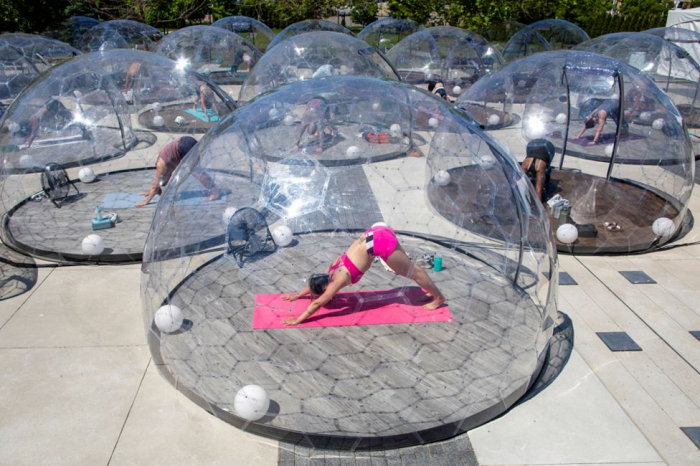 People participate in a socially distanced yoga class, in Toronto, Canada. PHOTO CREDIT: CARLOS OSORIO / REUTERS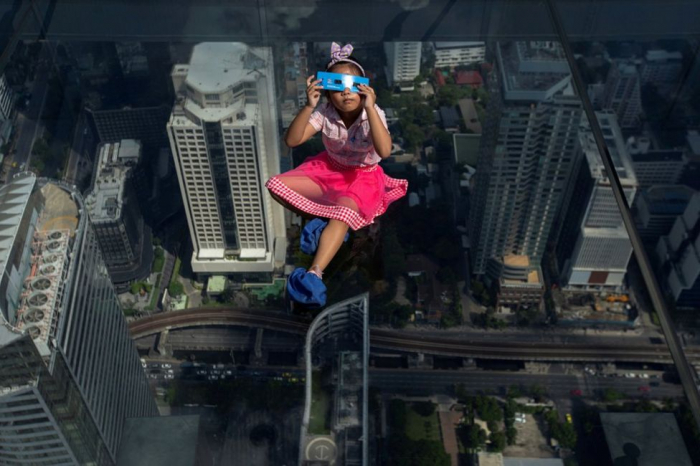 A girl observes a partial solar eclipse on the Mahanakhon Skywalk Glass Tray at the King Power Mahanakhon building in Bangkok, Thailand. PHOTO CREDIT:  ATHIT PERAWONGMETHA / REUTERS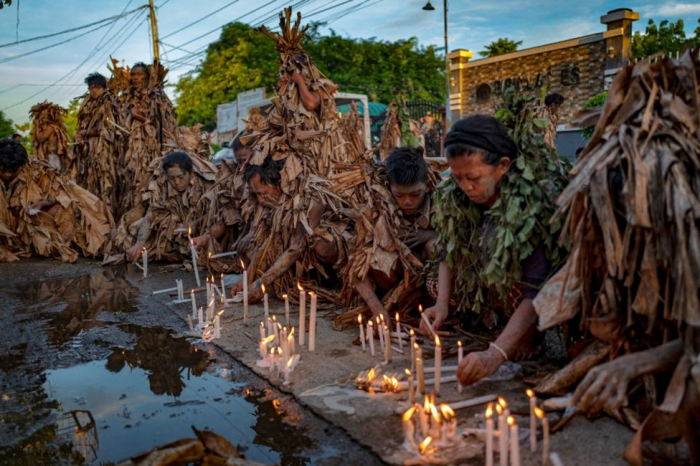 Devotees covered in mud and dried banana leaves light candles and pray outside a closed church to celebrate the Taong Putik Festival in the village of Bibiclat in the Philippines. PHOTO CREDIT:  EZRA ACAYAN/GETTY IMAGES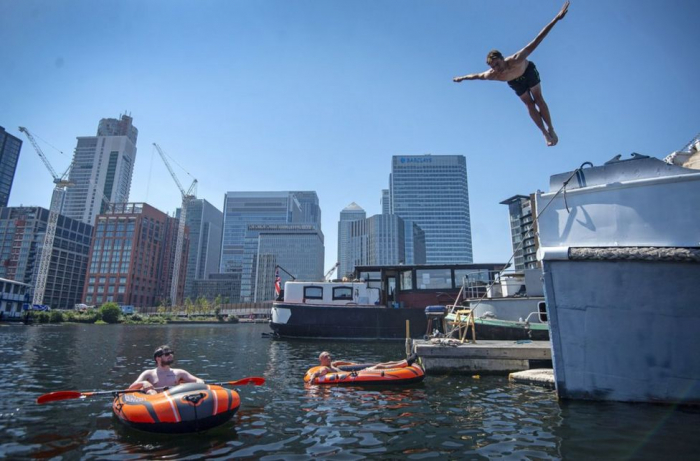 A man dives into the water near Canary Wharf, London. PHOTO CREDIT: VICTORIA JONES / PA WIRE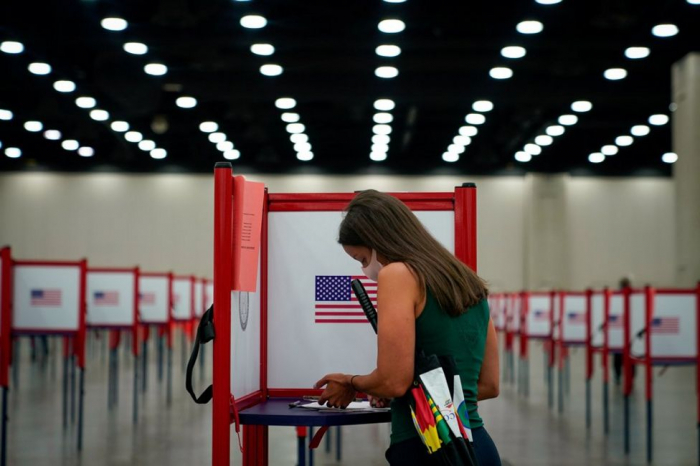 A voter completes her ballot on the day of the primary election in Louisville, Kentucky, USA. 
photographs belong to the copyright holders as marked.
More about: PHOTOS