And yet, the relaxation and carefree nature of the holidays will be somewhat thwarted by the barriers and social distancing that we will have to maintain if we do not want to be overwhelmed by a second wave at the start of the new school year.
All in all, the protective suit for summer 2020 is sunscreen – condom – mask and hydroalcoholic gel! Long live the 21st century…
And if we could avoid throwing our used masks out of the garbage for the good of the planet, future generations will be grateful.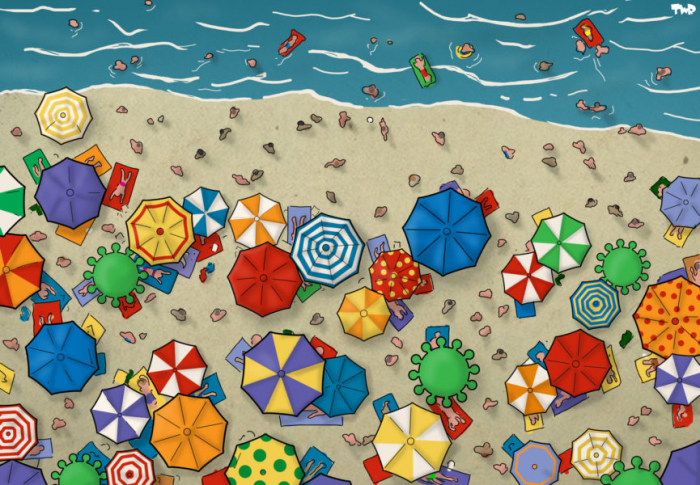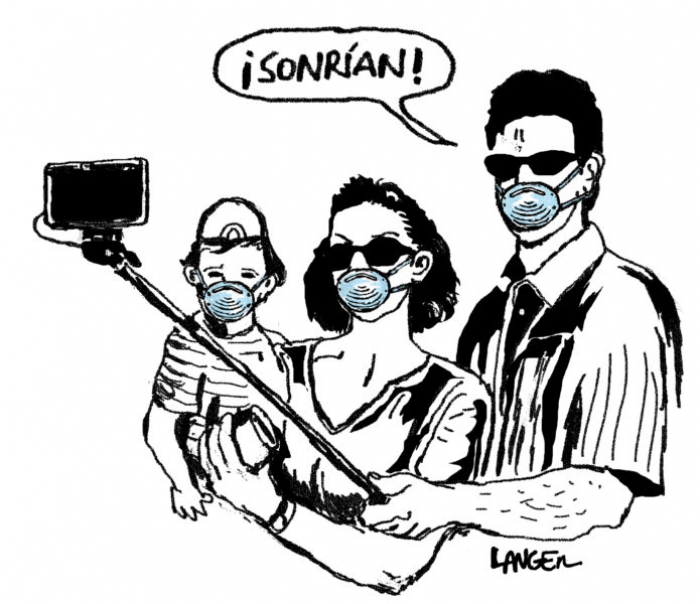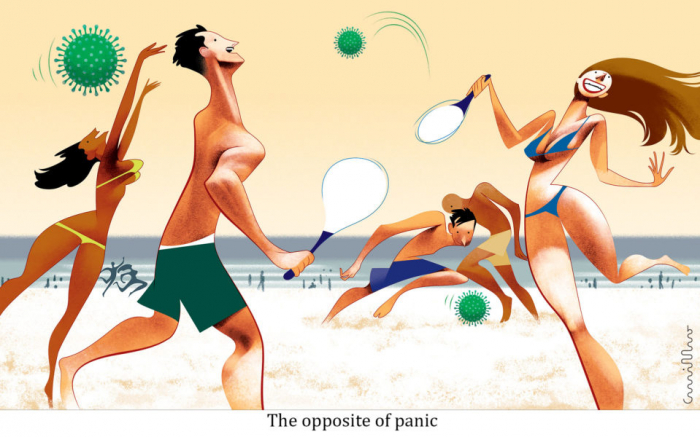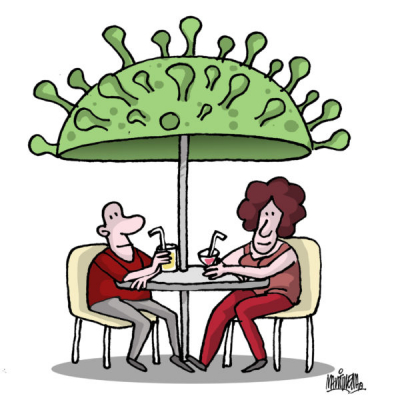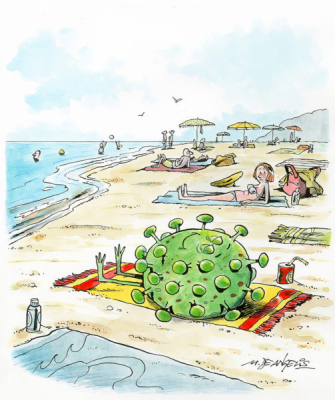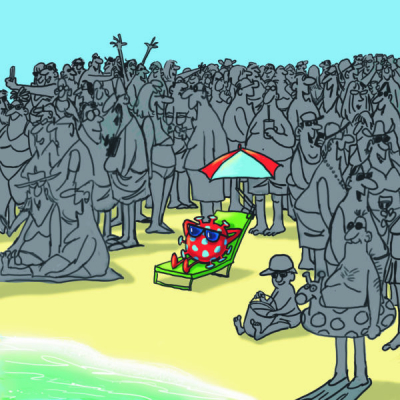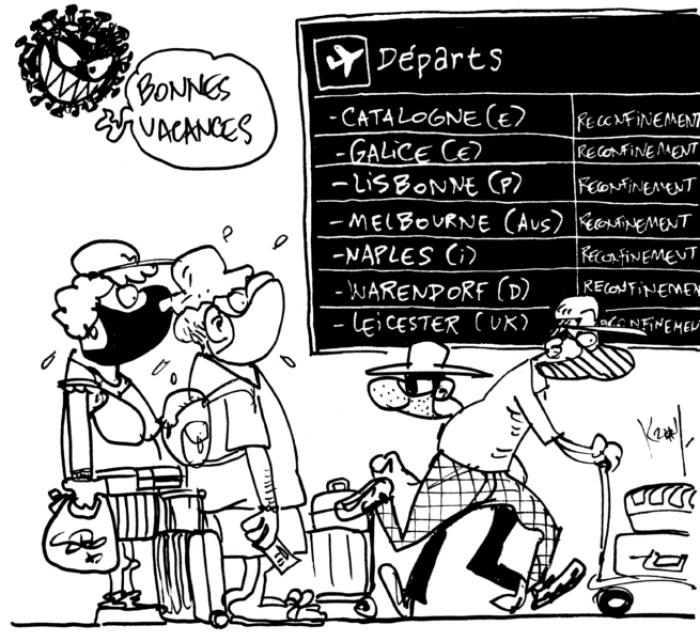 cartooningforpeace
More about: COVID-19