During operations, a 9M525 rocket with a bomb shelled by Armenian armed forces was found. 
ANAMA stated that 72 rocket-propelled grenades 9N235 were found inside the rocket. These bombs belong to the class of ammunition banned under the Convention on Cluster Munitions (CCM). 
Besides, TOCHKA-U tactical missile (9M79M) fired by the Armenian armed forces was found during search operations in Ahmadalilar village of Fuzuli region.
From September 27 to October 9, ANAMA carried out 395 operational and urgent operations on the basis of 433 signals (operational calls), as a result of which Aghdam, Agdash, Aghjabadi, Barda, Beylagan, Bilasuvar, Jabrayil, Goranboy, Naftalan, Fuzuli, Terter, Shamkir , Hajigabul, Zardab districts, Ganja and Mingachevir cities, houses and yards, near the oil pipeline, Mingachevir TPP, near the South Caucasus Pipeline, crops, roadsides, forests and schools were inspected. As a result of operations, 863 bombs, 1180 cartridges of various calibers, 6 military meteorological radio direction finders, 2 drones (neutralized), 2 missile chips and 109 exploded missile fragments were found.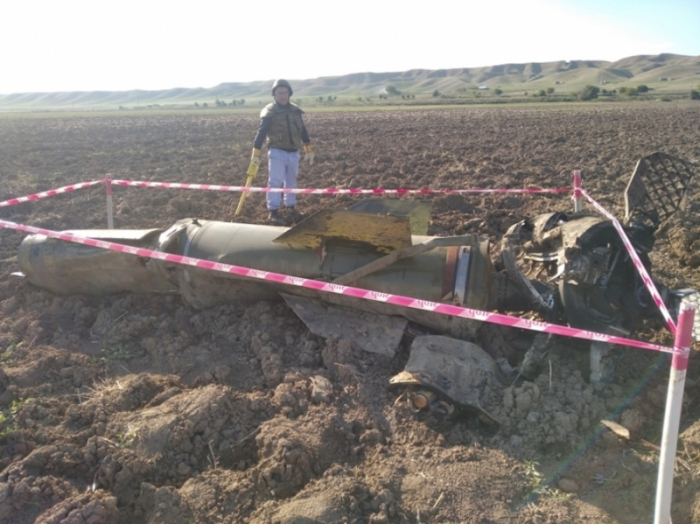 More about: #ANAMA