The ambassador noted that the joint implementation of the Khudaferin and Maiden Tower hydro junctions and hydropower projects on the Araz River with Azerbaijan will further deepen economic cooperation between the two countries.
In addition, the meeting discussed the development of cooperation in industry, agriculture, transport and logistics, investment, small and medium enterprises, trade, tourism and other issues of mutual interest.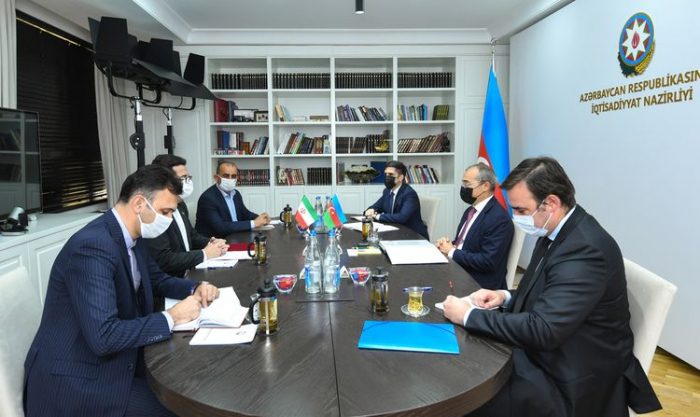 In turn, Jabbarov congratulated the ambassador on the start of his diplomatic tenure in the country and wished him success. He stressed that the political will and friendly relations of the Presidents of Azerbaijan and Iran are the main driving force in the development of bilateral cooperation. Over the past seven years, 13 high-level meetings have been held between the heads of state and important decisions have been made.
"The partnership between the two countries is developing in various sectors of the economy, the number of Iranian companies benefiting from the favourable business environment in Azerbaijan is growing, mutual investment cooperation is being implemented, and joint projects are being implemented."
Ambassador Seyed Abbas Mousavi stressed that Iran fully supports Azerbaijan's just position and territorial integrity in the Armenian-Azerbaijani conflict and condemns any separatism.
More about: