Religions often call for peace and harmony.However, we see the complete opposite of it. The use of religion for political and terrorist purposes has become a tradition in the occupying country. If we look at history, we see that the Armenian churches have always stood behind the bloodshed and terror. Today they continue their heinous missions.
Since the beginning of the war in Karabakh, Armenian clerics and church officials have been calling for war rather than peace. Armenian churches declare their support for the occupation of new lands and the continuation of hostilities. They instill a spirit of hostility in youth for this purpose.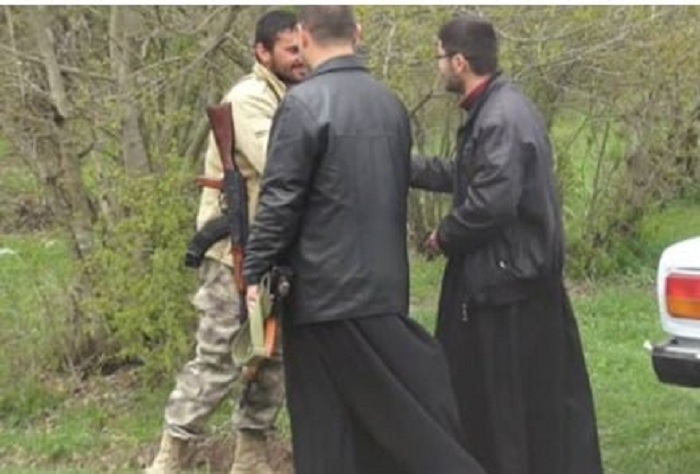 Armenian churches hiding under the guise of Christianity also play an active role in financing ASALA and other terrorist organizations. Now, Armenian clerics behave more like terrorist militants rather than the church officials in Karabakh war. Armenian churchmen take up arms and call on young people to "go to war" and distribute "holy" water to the occupying soldiers, who aim to kill civilians.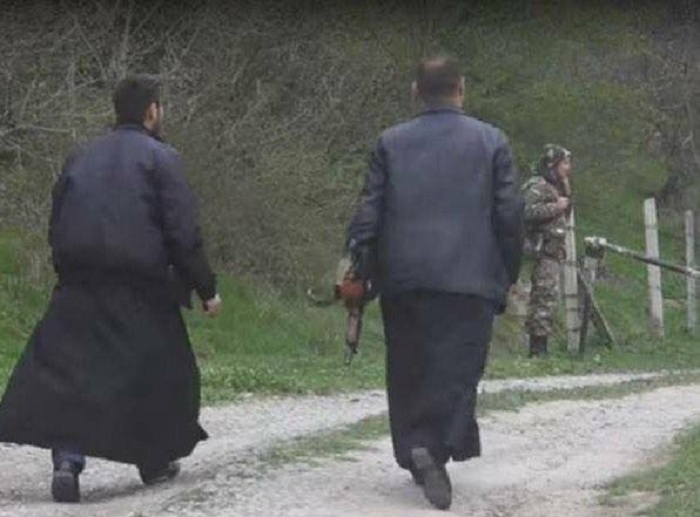 Hundreds of photos and videos of Armenian priests and clerics fighting on the front can be found in the Armenian segment of the Armenian press and social networks. Armenian priest had a cross in one hand and a gun in the other, in a photo shared with the words "trust and power" on a Twitter account, opened in the name of Armenia.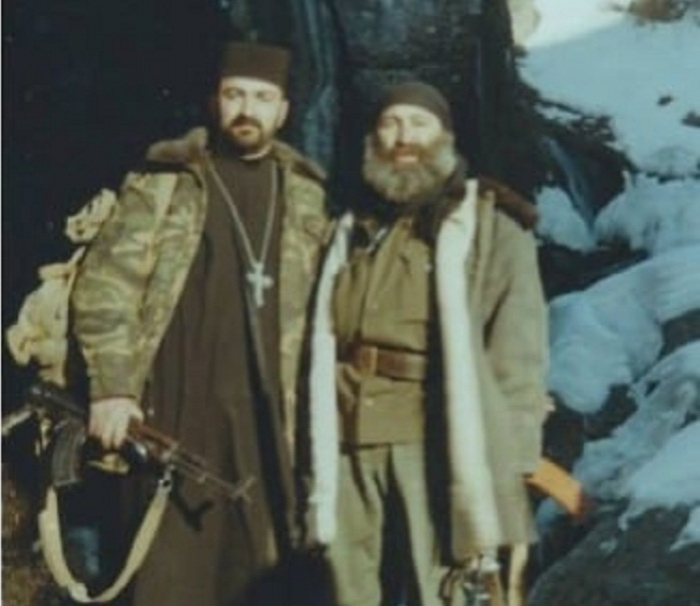 Note, a couple of weeks ago, 'Artsakh' Church also called for war and called on everyone to take up arms and shed blood. Garegin II, the Catholicos of all Armenians, trampled on all religious values and declared that 'Artsakh' (occupied Nagorno-Karabakh region of Azerbaijan) could not be a part of Azerbaijan in any status. With this speech, Garegin II, who is no different from terrorists, called on all Armenians to struggle to the death.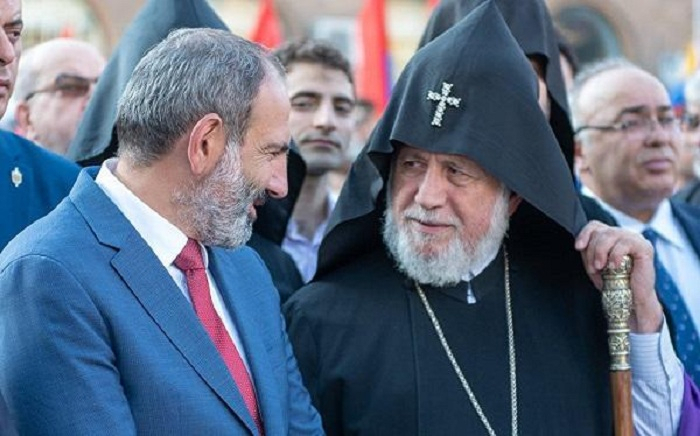 "Dear youth, we want to appeal to you at this crucial moment. Join the struggle to defend the homeland and the nation, support our soldiers fighting on the front to defeat the insidious enemy, disrupt its bad intentions and strengthen our homeland," Catholicos of All Armenians Garegin II said.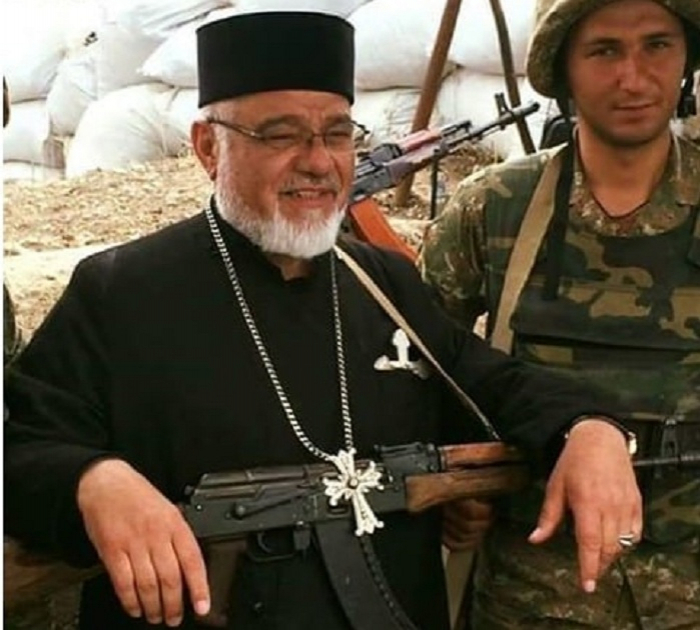 We also witness the "contribution" of Armenian clerics living abroad to the Karabakh war. Recently, the son of one of the Armenian clerics abroad joined the Karabakh war and was killed by our army.
Thus,  Narek Loretsyan, the son of Garnik Loretsyan, the former head priest of the Armenian Apostolic Church in Uzbekistan, who fought against Azerbaijan was killed.  The editor of the Armenian newspaper in Uzbekistan Georgi Saakov posted about it on his Facebook page. Garnik has been the head priest of the Armenian Church in Vladimir, Russia for several years.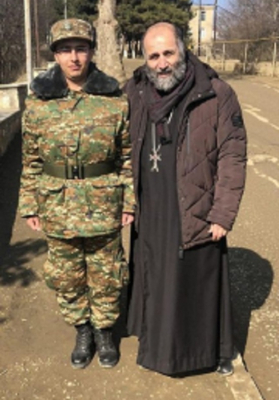 All these facts once again show that the Armenian churches do not support peace. They only support terrorism and do their best in this direction. Garegin and others like him, who provoked the Armenian youth to the battlefield, are a disgrace to Christianity.
More about: #ArmenianTerror