Arthur's uncle Mehman Guliyev clarified some points about his brother's family in his statement, Azvision.az reports. He said that it was impossible to take Arthur's body from Ganja to Russia, he was buried near his father's grave.
 "We will not allow it. When he was alive, his mother never interested in Arthur, she was not a normal mother to him. We were calling Artur's mother in order to make child to talk to his mother. Arthur himself did not want to talk. He liked his grandmother and grandfather (Anna's parents) more. "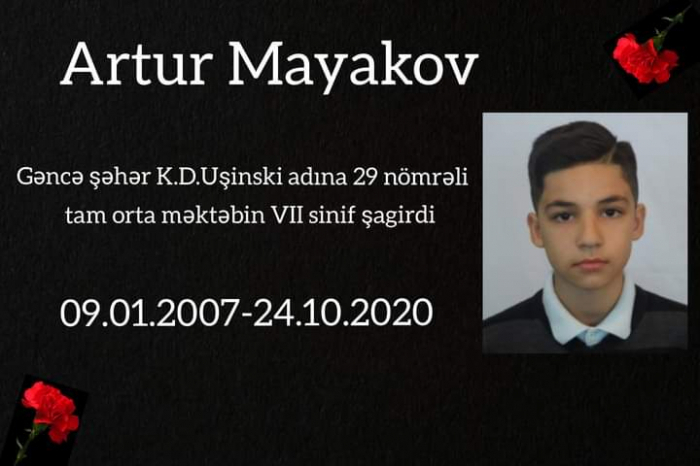 "My brother and Anna got married in 2006 in Vladivostok, Russia. My brother passed away and a child was born in 2007. At that time we did not know, the child was not given his father's surname. He was given the surname of his grandparents and was in their custody. They received both a house and a monthly allowance for the child. Later, Artur's mother married an Armenian for the second time and took his surname. Anna's Armenian husband abused Artur and beat her every day to call her father. Artur said that he was Azerbaijani and would not call Armenian as a father. Armenian man was beating the child every day, putting him in a dark room. His mother would come and take him out. Artur was sleeping on the benches in the streets for days. This was told to us by Anna's mother, Artur's grandmother. She talked a lot about him, but I can't tell them all. He took the child's money and went to restaurants. Did he remember his child now? He deceived her in the New Year, made promises, but did nothing. Artur's grandmother took care of him. They brought Arthur to us and gave us a letter of attorney. Artur has been staying with us for 5 years. "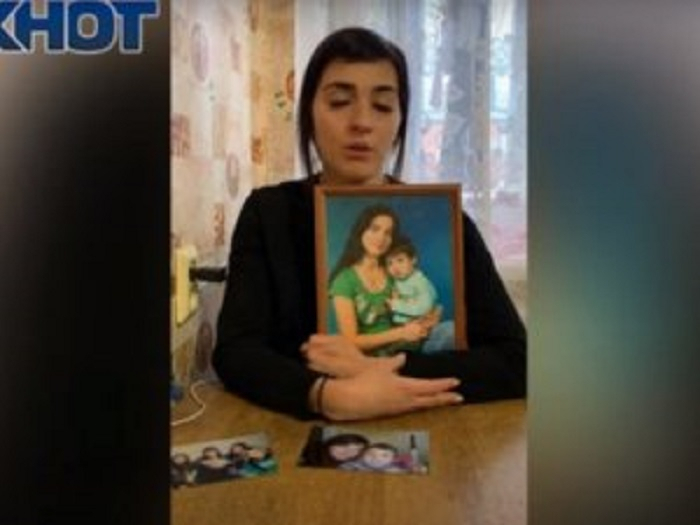 Guliyev also said that Artur's Russian grandfather was in Ganja 2-3 months ago and suggested him to return to Russia with him, but he didn't go.
"His grandfather asked him to go but the child didn't go. They didn't believe us, they told the child that they wouldn't let him talk with his mother. The child did not want to speak with his mother. There are all telephone conversations and messages. We didn't hide the child. Artur's grandmother and grandfather will come to Baku if they have a chance. Anyone can ask them. We rescued him from Armenian and brought him to Azerbaijan. He became a victim of Armenian aggression here. Artur was an exemplary student. He won awards. People were asking him 'Artur, you are a Russian citizen, why don't you raise the Russian flag?'. He used to say: 'I am Azerbaijani. I will raise the Azerbaijani flag' "
As a result of rocket and heavy artillery attacks by the occupying Armenian armed forces on October 4, 11 and 17, 26 people, including 10 women and 6 children were killed and 138 people were injured in Ganja, the second largest city of Azerbaijan and the center of ancient history and culture.
More about: #MayakovArtur