According to Beverly Hills Police Department (BHDP), "six to eight men between 20 and 30 years old entered the restaurant, made pro-Armenia statements to the employees, destroyed property inside the establishment and attacked employees both inside and in an alley outside." BHDP is investigating it as a hate crime.
To show solidarity with the entire Turkish community, Consul General of Turkey Can Oguz and Consul General of Azerbaijan in Los Angeles Nasimi Agayev together with members of the Azerbaijani community visited the scene on November 5. 
Consul General Nasimi Agayev said that the victims of the hate crime were attacked only because they were Turks. He recalled that in July 2020, radical Armenians committed crimes against members of the Azerbaijani community in Los Angeles. Such crimes and aggression committed by Armenian extremists against both communities have recently increased. Agayev stressed the need for local politicians and law enforcement agencies to strongly condemn these crimes targeting Azerbaijanis and Turks. Agayev called on city, county and state leaders to condemn these ethnically motivated hate crimes against Azerbaijani and Turkish community members, ensure the safety of the communities and identify the perpetrators and bring them to justice.
It was noted that the solidarity event, which was also attended by the leaders of the Pakistani community, was covered by FOX, ABC and other media outlets in Los Angeles.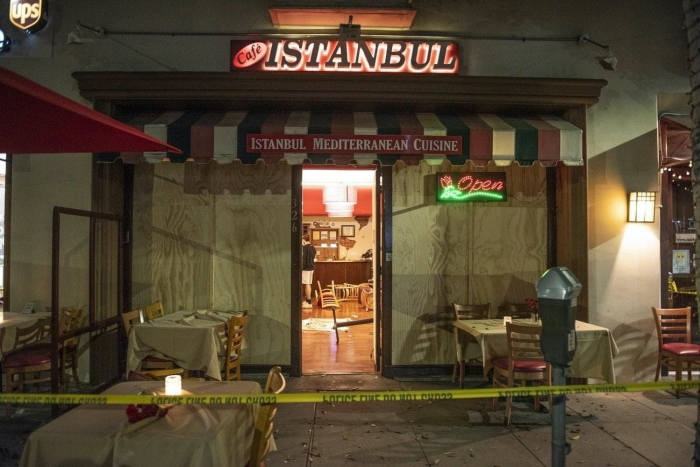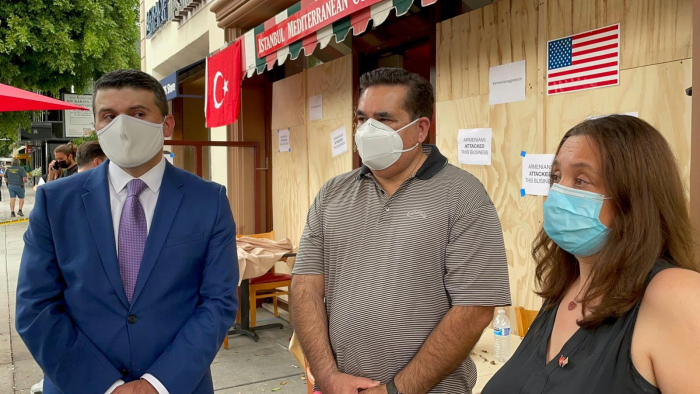 More about: #HateCrime #ArmenianAggression