On November 3rd, 2020, Reza Deghati, French-Iranian photojournalist posted the photos on his Instagram account which he took when the ANAMA's special mobile operations teams neutralized two unexploded smoky 122 mm D-4 (P-4) white phosphorus shells near Sahlabad village of Tartar region in Azerbaijan. 
Reza Deghati was part of a group of photographers, cameramen and journalists to witness this operation by ANAMA with Madat Mammadov as Operation Manager.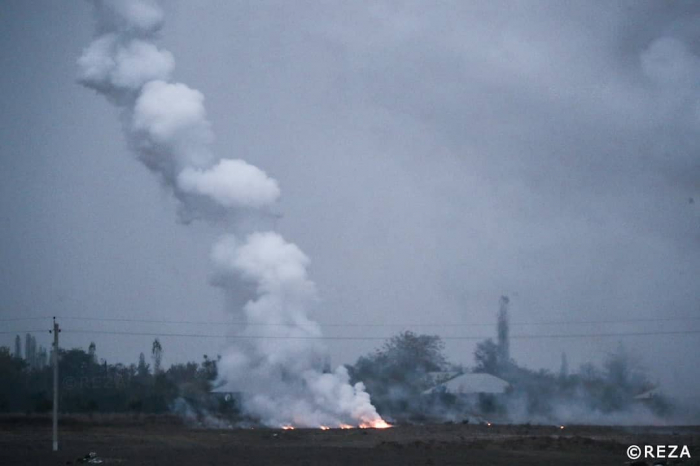 Deghati also touched on the Armenian warcrimes against civilians in Azerbaijan highlighting that Armenia continues to use white phosphorus projectiles against civilians in Tartar region of Azerbaijan.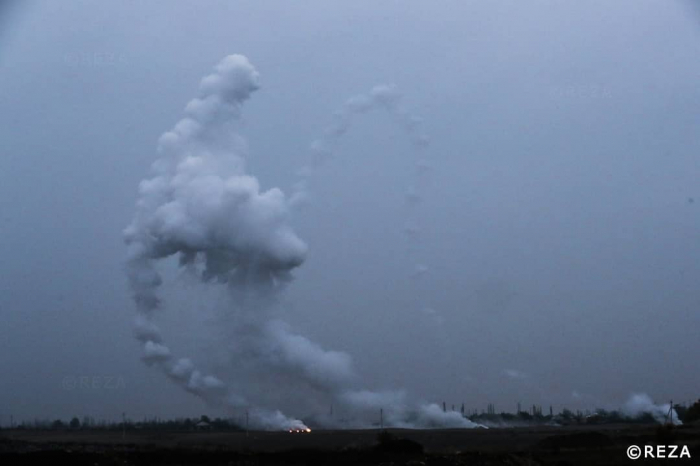 "Weapons containing white phosphorus are extremely toxic when inhaled, ingested, or absorbed through burned areas and can have severe negative impacts on human health. Such weapons cause severe, partial to full-thickness thermal and chemical burns. Armenia used phosphorus UXOs. Attacks on civilians or civilian objects as well as on forests or other kinds of plant cover White Phosphorus shells prohibited under the Protocol III on Prohibitions or Restrictions on Use of Incendiary Weapons of UN Convention on Certain Conventional Weapons of 1980", he said in his Tweet.
More about: Azerbaijan Armenia