The French lawmakers were informed about the history of the church and measures taken by the Azerbaijani state to protect it, AzVision.az reports.
It was noted that thousands of books in Armenian are kept in the church, among them there are copies of the Bible, which are several hundred years old.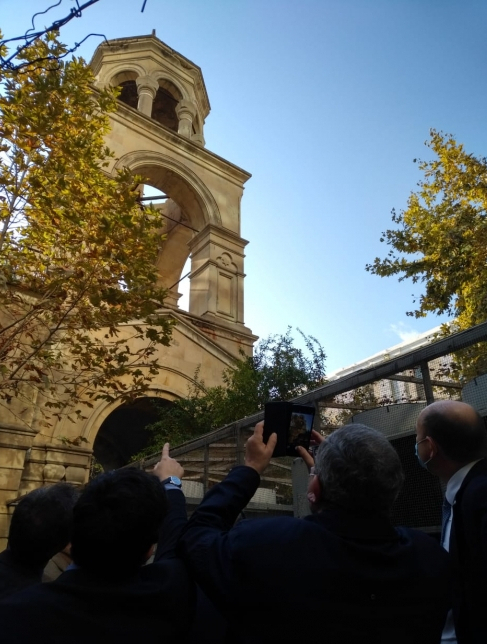 It was emphasized that despite the destruction by Armenia of all historical, cultural and religious monuments belonging to the Azerbaijani people on its territory and the Azerbaijani lands, which it held under occupation for 27 years, Azerbaijan has always demonstrated tolerance towards other religions and cultures. The French MPs were also informed that the Armenian Church was included in the "National Register of Historical Monuments of Azerbaijan" as an immovable historical and cultural monument of local significance upon the 2001 decision of Azerbaijan's Cabinet of Ministers.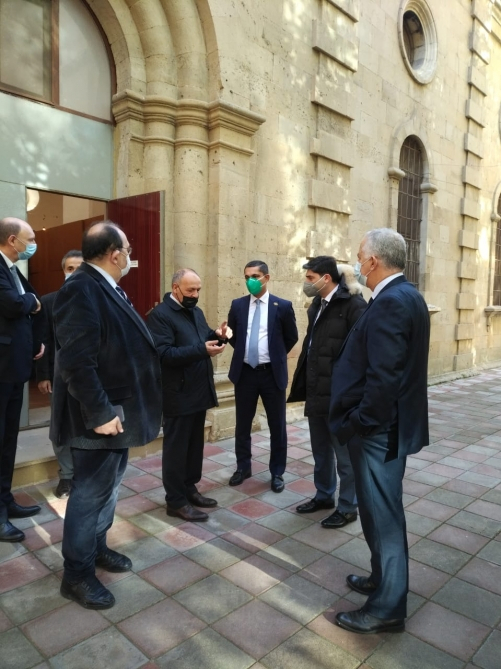 The guests noted that what they saw in the church made a strong impression on them, assessing it as an example of religious and ethnic tolerance in Azerbaijan.
Later on, the French deputies visited the University of France-Azerbaijan (UFAZ).