Abdullayev is originally from Shusha. He took an active part in the counter-offensive operations of Azerbaijani Army launched after Armenia's military provocation against Azerbaijan. 
With the bravery of Azerbaijani soldiers during the 44-day battle, the enemy's resistance was broken and the occupiers were destroyed.
"At the beginning, the enemy resisted. However, they saw that it is useless. The Armenians were retreating and fleeing the battlefield. They left everything behind. The Armenians could not withstand our counterattacks and we destroyed the enemy. We sacrificed our lives for the return of our homeland, our people and our lands," Abdullayev told AzVision.az.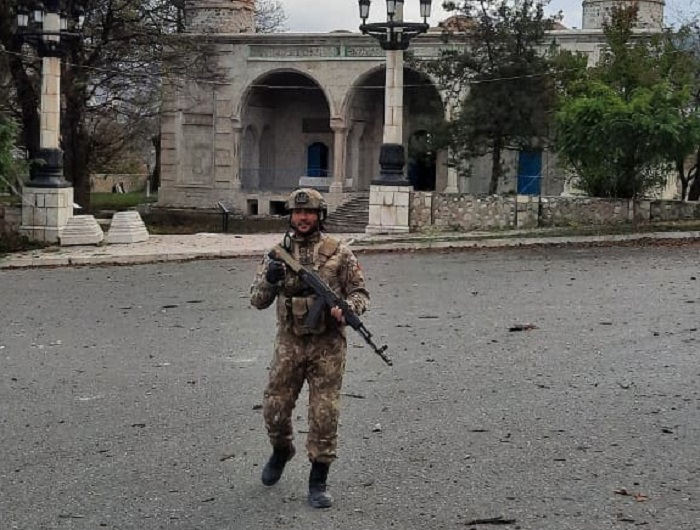 Abdullayev, who has been longing for Shusha for 28 years, said he would be one of the first to return to live in the city "This is my biggest dream. I'm very happy hoisting the flag of Azerbaijan in Shusha.  In the morning I wounded on my head during the battles for Shusha. But I fought till the end and hoisted our flag. Then I was wounded again in the fight. But I did not give up, we destroyed the enemy.
There is nothing easy in war. We had one goal - to liberate the homeland. This is our homeland. We were on the right path. Every inch of Azerbaijan is very sacred for us. Each of us has proved that we are ready to give our lives for the sake of our land, homeland, people, state, to hoist our flag. "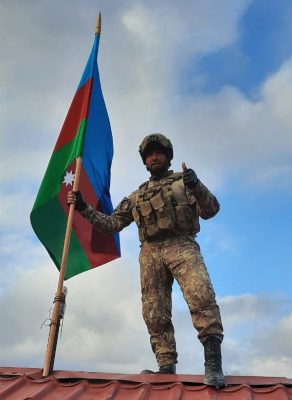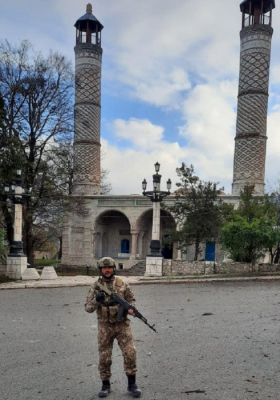 More about: