The people of Azerbaijan, living with the joy of liberation of the lands that had been under occupation for almost 30 years, has again organized a victorious march in the Martyrs' Alley on November 20.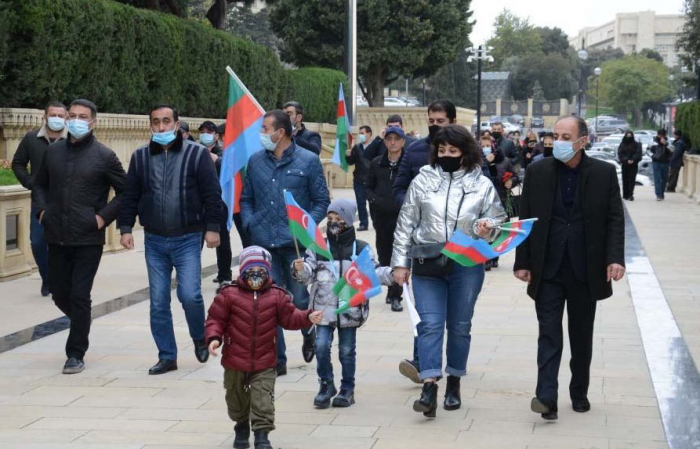 Photo credit: Trend
This time, the victorious march took place on the occasion of the liberation of Aghdam district from the Armenian occupation.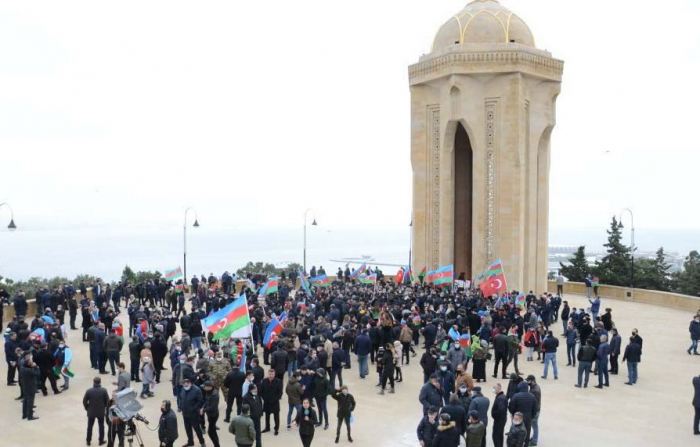 Photo credit: Trend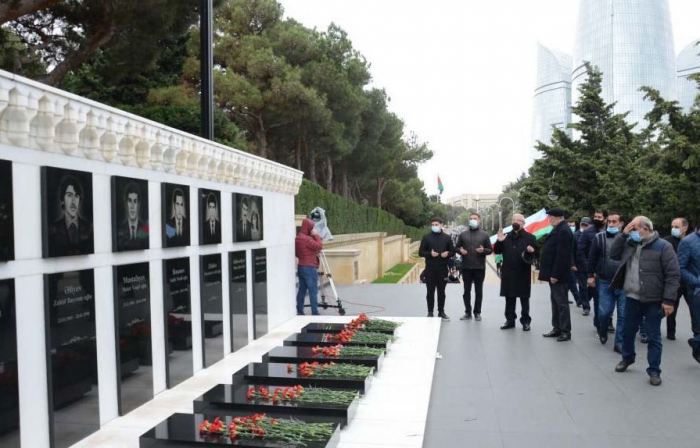 Photo credit: Trend
Note, on November 20, Agdam region, which was occupied in 1993, was handed over to Azerbaijan in accordance with a peace deal on the Nagorno-Karabakh conflict made by Azerbaijani president, Armenia's PM and the president of Russia.
A complete ceasefire and a cessation of all hostilities in the zone of the Nagorno-Karabakh conflict is introduced at 00:00 hours (Moscow time) on 10 November 2020.
According to the deal, on 15 November, Armenia must hand over the Kelbajar region which lies to the northwest of Nagorno-Karabakh, to Azerbaijan. This would be followed on 20 November by the Aghdam region to the east of Nagorno-Karabakh.
Finally, on 1 December, Armenia will hand over the Lachin District, over which the Lachin pass connecting Nagorno-Karabakh to Armenia passes.
More about: