Azerbaijan National Agency for Mine Action (ANAMA) is actively engaged in mine clearance operations for the reconstruction of the highway to Sugovushan village of Tartar region, Idris Ismayilov, Chief of Staff of the ANAMA told AzVision.az. 
The clearance operation is being carried out manually, with the help of mechanical vehicles and mine detection dogs.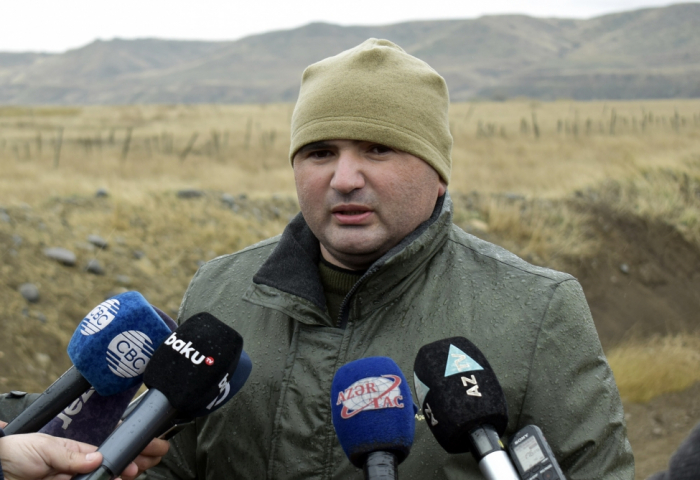 Idris Ismayilov stated that 169 mines and unexploded ordnance have been found and neutralized so far.
"Eight kilometres of the ten-kilometre road have already been cleared. The rest of the road will be cleared and handed over in the next 3-4 days", Ismayiov noted.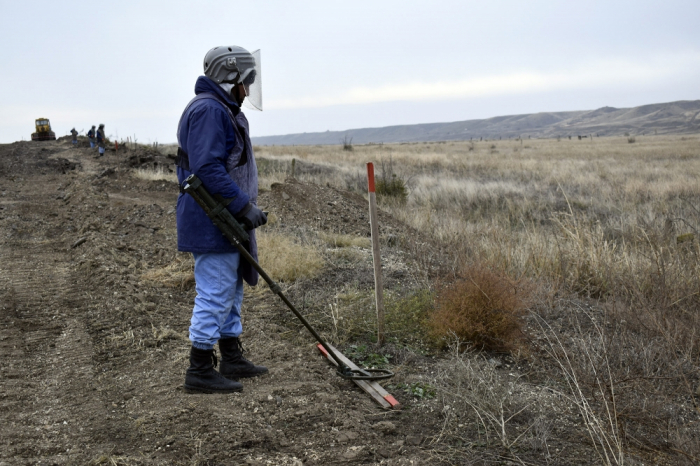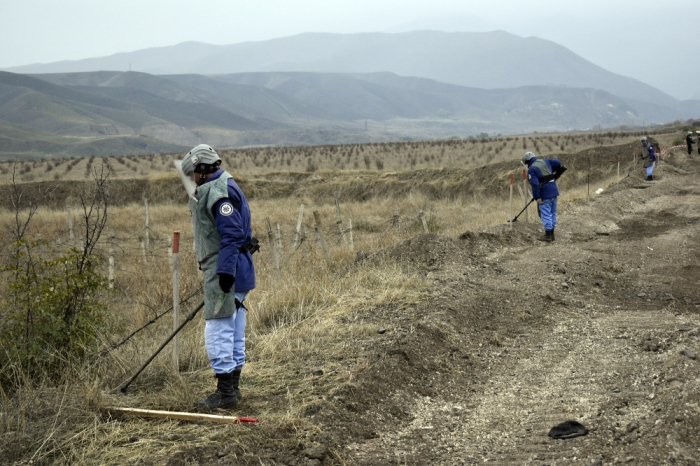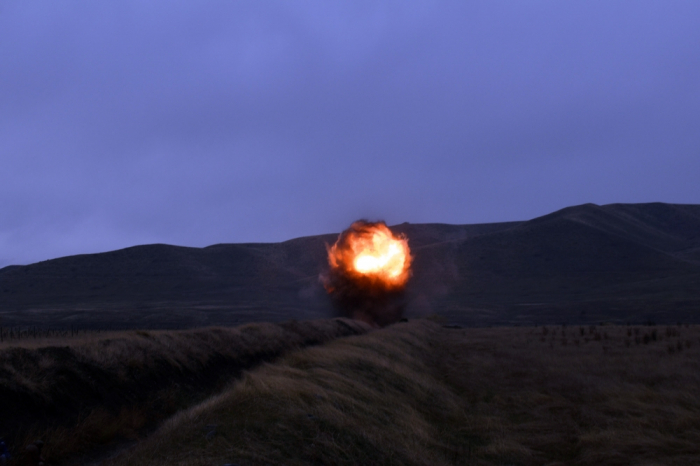 Note, the Azerbaijani Army liberated Sugovushan village of Tartar from the Armenian occuaption on October 3. 
Armenian Armed Forces launched a large-scale military attack on positions of Azerbaijani army on the front line, using large-caliber weapons, mortars and artillery on Sept. 27. Azerbaijan responded with a counter-offensive along the entire front.
Following over a month of military action to liberate its territories from Armenian occupation, Azerbaijan has pushed Armenia to sign the surrender document. A joint statement on the matter was made by Azerbaijani president, Armenia's PM and the president of Russia.
More about: Sugovushan