Turkey's Anadolu Agency prepared a reportage about the Fuzuli district of Azerbaijan which was liberated from the Armenian Occupation.
The reportage titled "Only the minaret of the famous architect of Karabakh, Garabaghi's mosque in Fuzuli remains" conveys the true essence of the aggressive policy of Armenia and the Armenian vandalism to the audience providing detailed information about the district.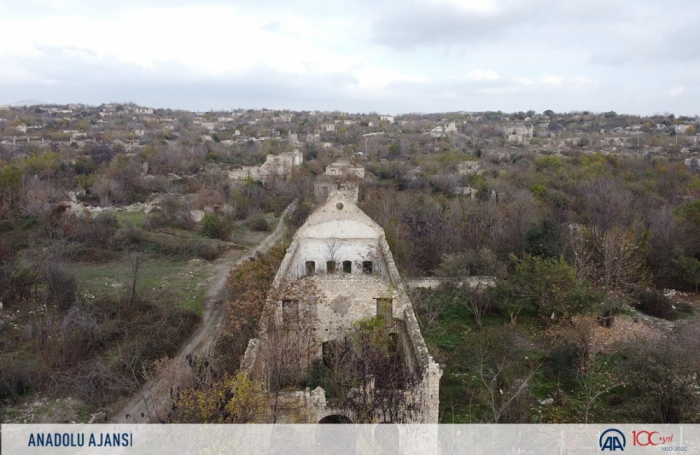 "The current view of Fuzuli confirm the true essence of Armenia's aggressive policy. Armenians committed genocide in all occupied territories of Fuzuli district. Houses were demolished, looted and mosques and cemeteries, historical and cultural monuments were deliberately destroyed. The Haji Ali Akbar Mosque, built by Karbalai Safikhan Garabaghi, one of the prominent figures of Karabakh and Azerbaijani architecture, was destroyed by Armenians as well as many architectural monuments of the city. Only its ruined minarets and pillars remain", the reportage reads.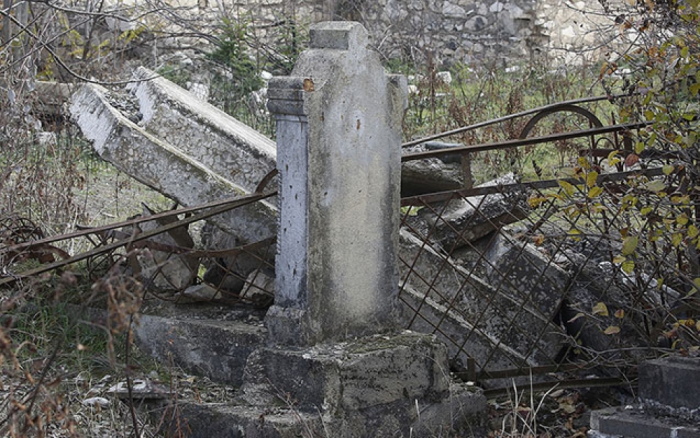 The reportage also highlights that now Azerbaijan has reclaimed these territories and raised its flag. 
Note, Armenian Armed Forces launched a large-scale military attack on positions of Azerbaijani army on the front line, using large-caliber weapons, mortars and artillery on Sept. 27. Azerbaijan responded with a counter-offensive along the entire front.
Following over a month of military action to liberate its territories from Armenian occupation, Azerbaijan has pushed Armenia to sign the surrender document. A joint statement on the matter was made by Azerbaijani president, Armenia's PM and the president of Russia.
A complete ceasefire and a cessation of all hostilities in the zone of the Nagorno-Karabakh conflict is introduced at 00:00 hours (Moscow time) on 10 November 2020.
More about: