"Common Sense" Youth Organisation (CSYO) has completed the "Smart City" project in the Sumgait city, Azerbaijan.
The project was organized with the financial support of the Council of State Support to Non-Governmental Organizations under the President of the Republic of Azerbaijan and in partnership with the Ministry of Ecology and Natural Resources of Azerbaijan and Sumgait Municipality.
The main goal of the project was to prevent waste dumping in public places, enhance public awareness of the impact of waste on people's health and well-being and the environment, as well as to improve the environmental reputation of the city by keeping it clean.
"Smart city" project conducted a public awareness campaign under the paragraph 2.1.3 of the "National Strategy on the Improving Solid Waste Management in the Republic of Azerbaijan for the years of 2018-2022" which was approved by the Presidential Decree No. 637, dated November 1, 2018.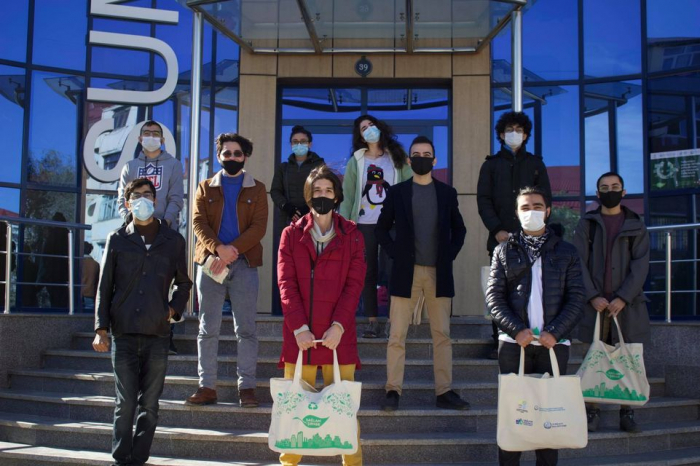 During the project, online and traditional surveys were conducted covering more than 1,000 respondents in Sumgait city, webinars were organized on environmental issues, information posters were placed in very visible places that are accessible to the public, cloth bags were distributed to city residents and illustrations and photos on the environment were shared on the social media accounts of the CSYO.
Note that, the CSYO has been promoting the importance of environmental protection by creating environmental clubs at schools of Sumgayit since 2016. Also, the CSYO organises training, seminars, laboratories on recyclable materials and activities to create crafts from them, debate tournaments, excursions and open-air camps.
More about: Smartcity