The Azerbaijani State Commission on Prisoners of War, Hostages and Missing Citizens held a press conference on January 7, AzVision.az reports. 
Speaking at a press conference, Secretary of the State Commission Ismayil Akhundov recalled that Dilgam Asgarov and Shahbaz Guliyev, who went to the Kalbajar region in July 2014 to visit the graves of their close relatives, were taken hostage by military servicemen of the occupant country. 
It was noted that the issue has been in Azerbaijani President Ilham Aliyev's attention since the incident.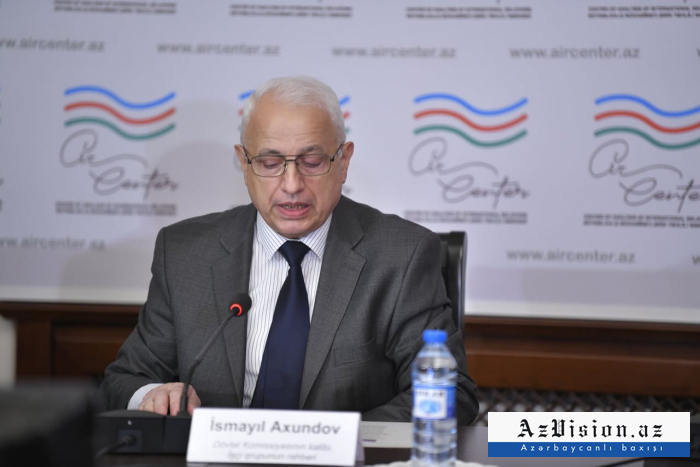 It was noted that from the first days of the incident, Armenia approached the issue not from a humanitarian point of view, but from a political and military point of view, and even organized a court show through the separatist Nagorno-Karabakh regime.
On December 29, 2014, with fictitious convictions such as  "violation of the state border", "espionage" and others Dilgam Asgarov was sentenced to life imprisonment and Shahbaz Guliyev to 22 years in prison. However, the historic victory of our victorious army over the occupying Armenian army during 44 days under Commander-in-Chief of the Armed Forces President Ilham Aliyev's leadership enabled the release of our compatriots Dilgam Asgarov and Shahbaz Guliyev, who were illegally held hostage for 6 and a half years along with the liberation of our historical lands.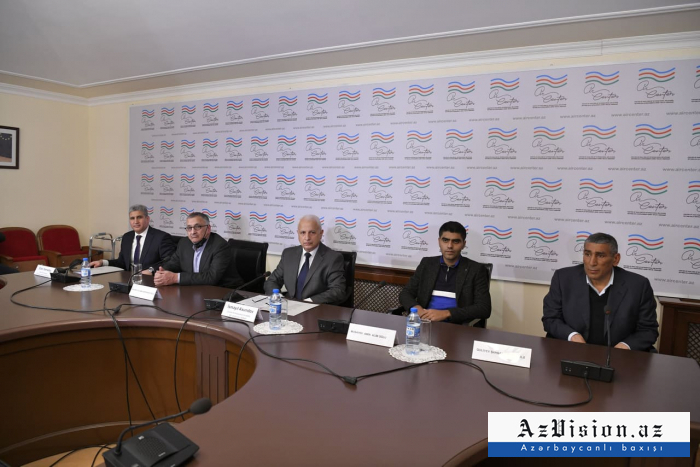 In accordance with the November 10 statement, Dilgam Asgarov and Shahbaz Guliyev, who were held hostage by Armenia were released and returned to their homeland during a humanitarian operation mediated by Russian peacekeeping forces on December 14. 
"We are glad that Azerbaijani serviceman Amin Musayev, who was wounded and captured by Armenians is released today," the secretary of the commission also noted.
Speaking at the event, Dilgam Asgarov, Shahbaz Guliyev and Amin Musayev said that they were brutally tortured by Armenians.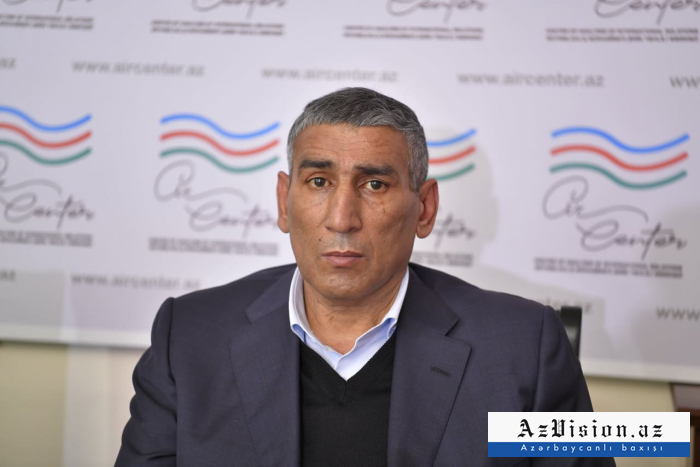 "I was blindfolded, my lungs were destroyed"
Shahbaz Guliyev, who was released from captivity said that he was very happy to return home.
He expressed his gratitude to the President for this: "We went to visit our parents' graves and were taken hostage by Armenians. Dilgam was taken hostage after me. I was tortured by them. I was blindfolded, my lungs were destroyed. They did not even allow me to sleep at night. They put something under the bed and it was impossible to sleep with that voice. Their so-called "national security" organization broke their truncheons on our backs. Before my eyes, the members of the International Committee of the Red Cross were bustled so that they would not look at my hand. My hand was broken. The International Committee of the Red Cross sent a doctor to me after long negotiations. The doctor put a cast on my arm without straightening it. However, they did not treat the fracture. They demanded me to say that Dilgam was sent by the state. However, I did not say. When I was taken to Shusha, they did not take good care of me there. We were locked in a cell and had to sit only there."
They broke bone of my skull and arm, and my condition was bad, as they hit me in the stomach. Every night they beat me with truncheons, put frightful sounds on the cameras, and I was deafened. Although we went to visit our relatives in those lands, they presented us as saboteurs. "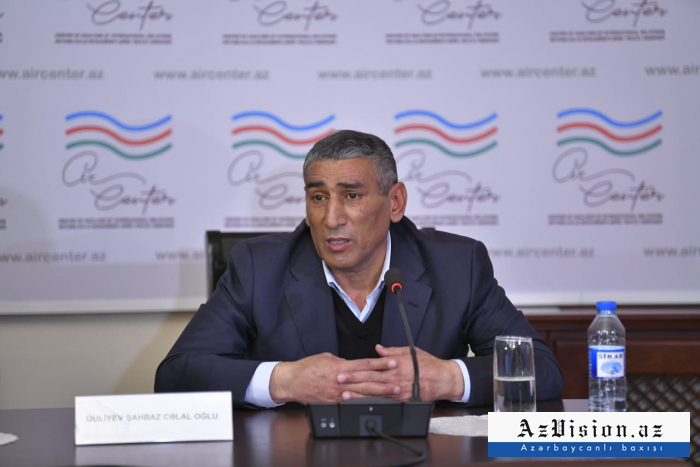 Guliyev said that despite the torture, he believed that he would return to Azerbaijan:
"We always said that Azerbaijani soldiers would destroy the Armenians. They were getting nervous. As a result of the Supreme Commander-in-Chief's irong fist, the Azerbaijani Army liberated our lands from occupation and destroyed the Armenian army. We liberated our lands like Lachin, Kalbajar and Aghdam without shooting a single bullet. Our state first brought the enemy to his knees by political means and then by military means. In the 44-day war, there was no military field left in Armenia, it was destroyed along with the army. I once again express my gratitude to our President on behalf of our family."
"When I tried to lift my back, they approached with a truncheon"
Gazi Amin Musayev, who has been held in Armenian captivity for 33 days, also spoke of Armenians' atrocities: "Initially, I would like to express my thoughts on my return to my homeland. First of all, I would like to express my deep gratitude to our Supreme Commander-in-Chief President Ilham Aliyev, for rescuing me from captivity. To be honest, I did not believe that I would be released from captivity within such a short time. Thankfully, the country's leadership has realized it in a short time.
When I was captured, I was in a high area and noticed the Armenian servicemen below. Although there was a gun near me, it was not mine. I took it and targeted those Armenians so that there would be a shootout, so that I could kill at least one of them. I would prefer to be a martyr rather than being captured. I think that death is better than being captured by Armenia. However, two men behind the hill suddenly came out and grabbed me. I showed my foot with my hand that I was wounded. They dragged me down the hill. I responded to those Armenians for insulting me by using expletives. Then, when I heard insulting words again, I responded harshly, and they hit me in the forehead with the stock of the gun. At that time, I didn't even know that a Russian journalist was filming. Although I understood that one of the people at the scene was Russian, I did not know that he was filming as a journalist.
Then they put me in a car, covered with a wet blanket. Throughout the entire journey, the Armenians stopped and beat me. Then I lost consciousness and woke up only in the hospital. In fact, it was not even a hospital, the building was in a very bad condition. I saw a woman in the room. When I asked him for a watch with a hand gesture, he showed me the screen of his phone. So I realized it was the 14th of the month. On that day, I did not feel my wounded leg, arm and head. When the doctor came for the bandage, he beat me to keep my voice low. He hit me many times. Even some burning liquid was poured over my neck. It was either boiling water or some kind of scalding liquid."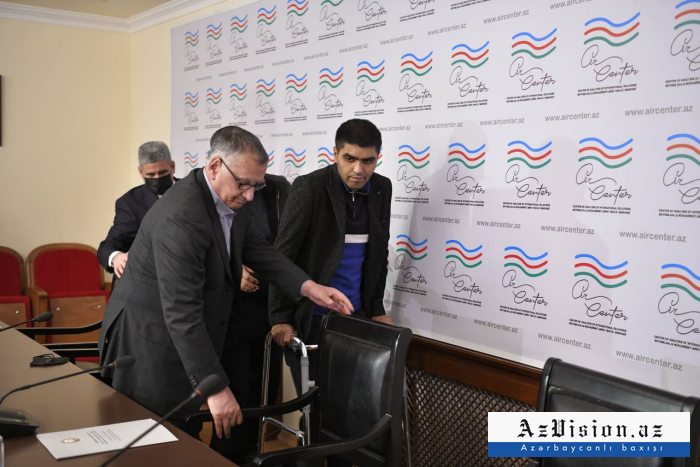 Amin said that when he wanted to sleep at night, the Armenians made a very disturbing noise and kept the lights on so that the captive would not fall asleep:
"I stayed there for 33 days. I was trying to straighten my back so that my back would heal. They didn't even allow it, they would come at me with a truncheon when I wanted to lift my back. The food was not good. They were bringing food whenever they wanted. They were throwing away the dishes and leaving. The food were often not eatable. I never lost my hope in captivity. I thought that one day I would return to my homeland. It is true that I did not expect to return to Baku within such a short time. However, it happened thanks to the Supreme Commander-in-Chief. Even on the day of my return, I was surprised that the doctor came early in the morning and changed my bandage. He usually would not come at that time. The doctor bandaged my wound every 2-3 days. 
Armenians had special hospital clothes, which they dressed me and blindfolded me. They put me on a stretcher and took in a military ambulance to unknown direction. I heard the sound of a plane, and after boarding, a Russian opened my eyes and said that I was flying to Baku. Even then, I had such strange feelings. I could not believe that I would return to Azerbaijan. When I arrived in Baku, I was convinced that I was in my homeland. It is difficult to describe those feelings of joy. Only someone, who lives it can feel. By the way, I was operated on incorrectly in Armenia. After my release, I underwent another surgery. Thankfully, our doctors took good care of me, examined me and operated my leg again. I am thankful. Everything is fine, I feel good. Let me remind that when I was there, I often heard the word Karabakh from the Armenian language. Armenians are coward. They could not even accept the defeat. I once again want to thank our President for being in my homeland today.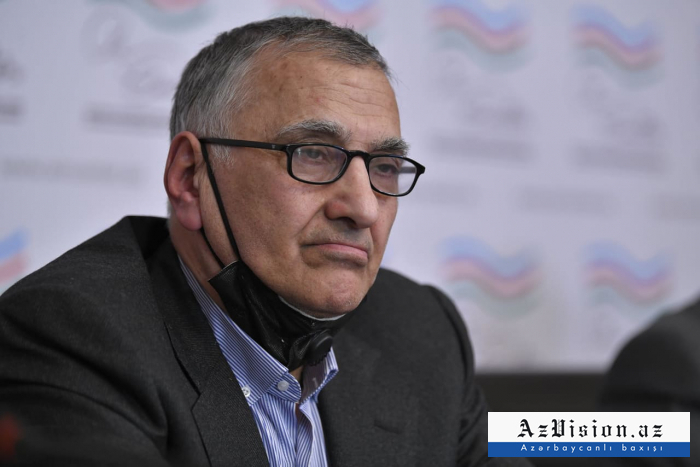 "They tried to affect us psychologically"
Dilgam Asgarov says that the atrocities committed by Armenians during his captivity are numerous. According to him, when the Azerbaijani Army attacked, the Armenians were in panic in Shusha: "First Shahbaz was captured when the Armenians took us hostage. Their military equipment and helicopters arrived, and Hasan and I left. I came to Kalbajar again. After being there for a few days, I returned to the place where I had separated from Hasan. When I got there, they noticed me. I could not escape because I was wounded. Two helicopters and the military surrounded me and said that Hasan and Shahbaz had already been taken hostage. They even spoke about their guns. I had only 7 cartridges left. I was captured. The next day, the employees of the International Committee of the Red Cross met with me and asked how many people there were. I said that we were 4. I wanted to get information about Hasan. That's when I learned that Hasan had been killed."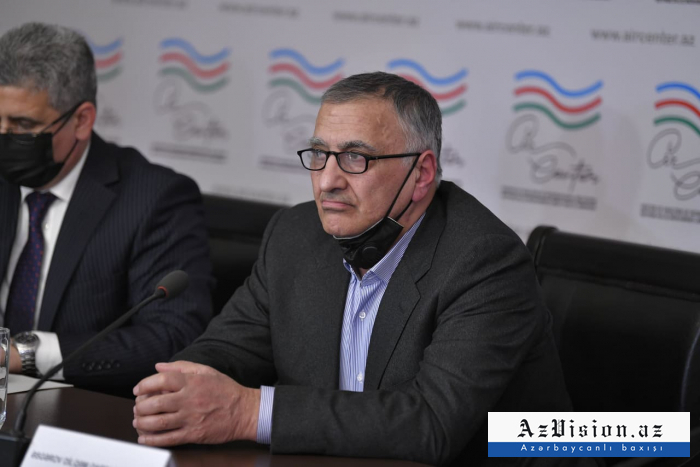 Dilgam Asgarov said he was beaten even during the war when he was taken to Yerevan:
"I don't remember exactly what day it was, but the sound of our artillery was heard. Panic was rising among the Armenians. We knew about the beginning of the war.  For about 10 days we didn't go out for a walk. Armenians were already frightened by Azerbaijani soldiers' attacks. They were trying to affect us psychologically. But we were happy. We knew that Azerbaijani soldiers were liberating the lands. The head of the Armenian prison was threatening us. They wanted to affect us because of their fears. 
If I'm not mistaken, it was the third day of the war. Our artillery fired Shusha and inflicted a heavy blow to their military facilities. As Fuzuli was close, the sound of artillery fired from this area could be clearly heard. This situation has lasted for several days. Once, a shell hit the front part of a prison in Shusha. They had a major, who immediately lost his temper. He opened the window and asked me about what happened. When he asked anxiously, "What's going on?", I replied that it was a war. They no longer allowed us to go for walks during the day, and they closed the windows. It became clear that our soldiers were already nearby. Later I found out that our servicemen entered the city from the area of Shusha called the Valley of Hell.
At 11 o'clock at night, the Armenians immediately put us in cars and took us to Gorus. At that time, I was sitting in the back and felt that there was someone in front, but he did not raise his voice. When we got off in Gorus, they checked on us. Then I saw that that person's bandage was opened and he was wounded, and he is one of the Azerbaijani captives. Apart from us, there was the other captive. Two days later he disappeared and we were taken to Yerevan. We were taken to an empty three storey prison where no one was. When I asked about the reason, an Armenian said that all of them went to Karabakh, but did not return.
Let me make a reminder. They even deliberately tripped me up and knocked me down the day I was taken out of Gorus, and then they started kicking me. In Yerevan, the head of the prison came and talked for five minutes that there was no difference between Armenians and Azerbaijanis there. However, I also heard insults and indecent remarks in that prison. They were knocking on the door with a hammer every five minutes. Then we were taken back to Gorus, and from there to Khankendi. A Russian general came to Khankendi and took our pictures. I returned to Gorus and from there to Yerevan on the same route. Then I was brought to the Russian military base, where I was handed over and we returned to Baku. "
More about: