Unfortunately, cemeteries in Azerbaijani territories were also destroyed and desecrated by Armenian fascism. During the occupation, the bloodthirsty enemy destroyed cemeteries and toppled marble gravestones.
During our visit to Fuzuli, we visited the cemeteries to witness the Armenian savagery. The scene we encountered was simply terrifying. It is very painful and sad to see the broken graves of our compatriots, to see the tombstones thrown underfoot. How can this be done?
The enemy, by showing its vile nature, even did not hesitate to remove human bones from graves. These crimes are an act of genocide not only against humanity but against all living things in the universe.
The photos presented by AzVision.az show that Armenian vandalism has never recognized borders at any stage of history.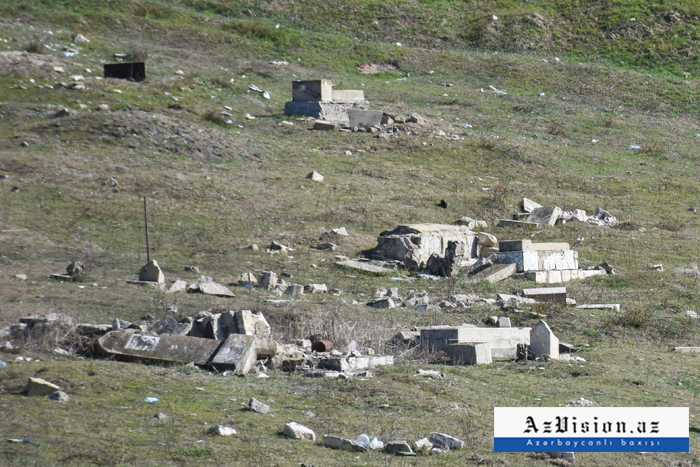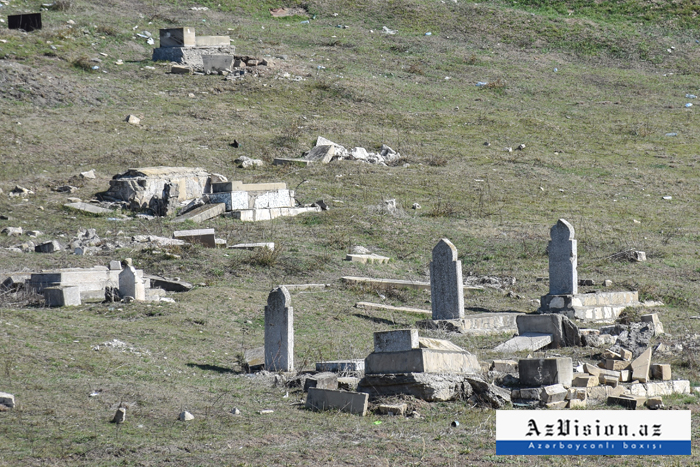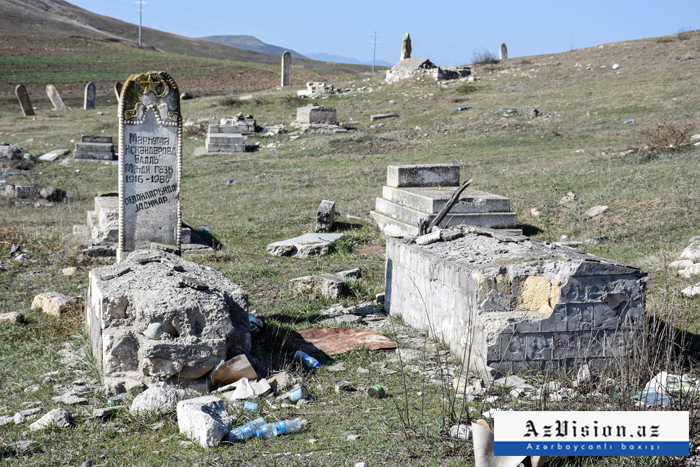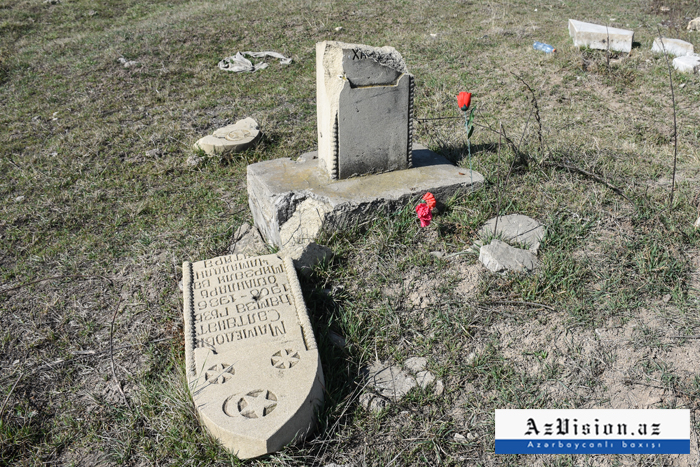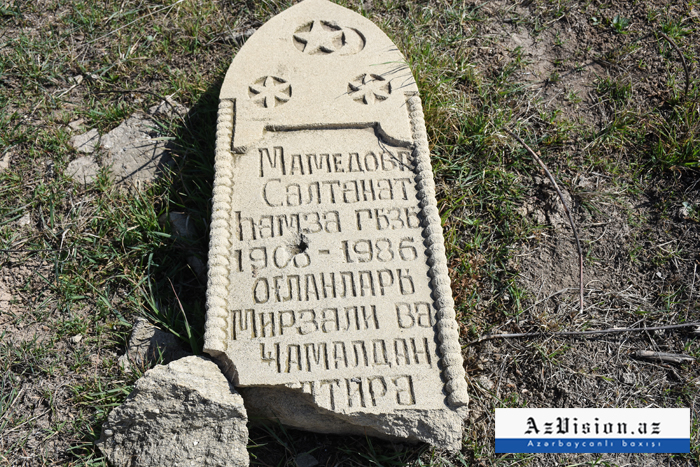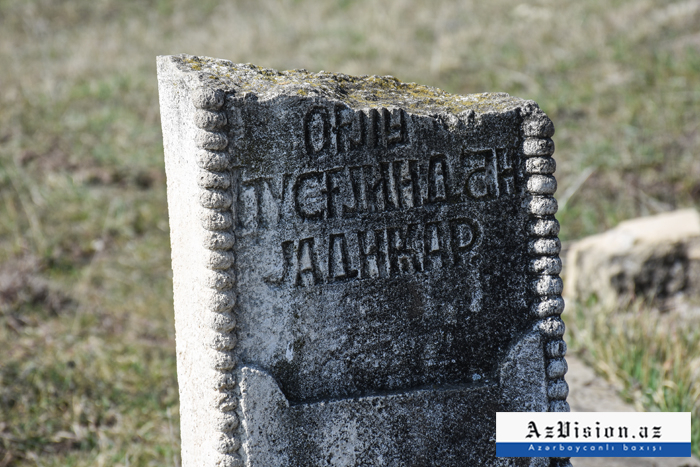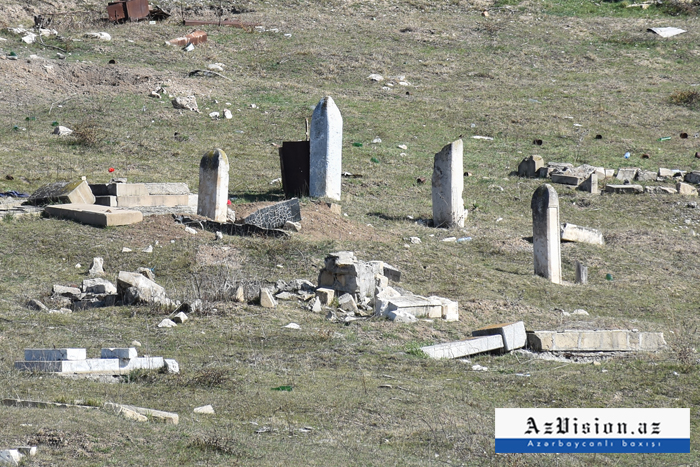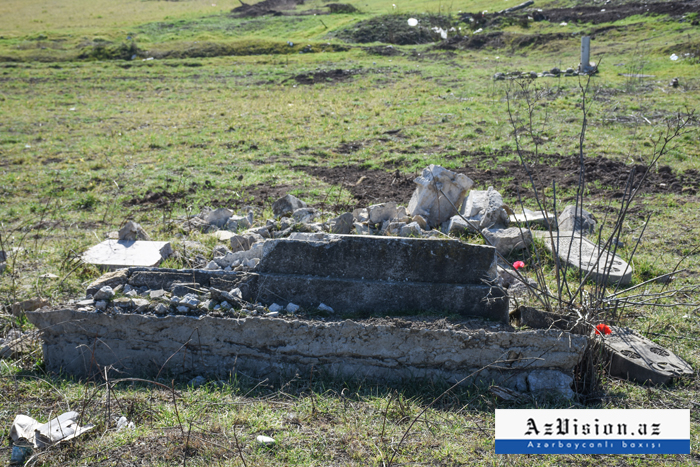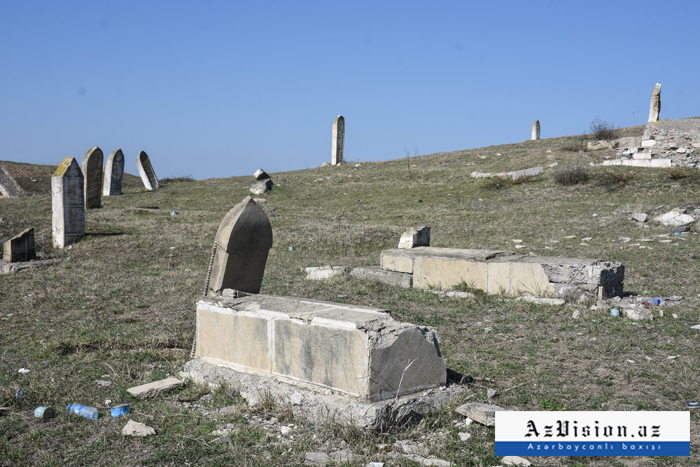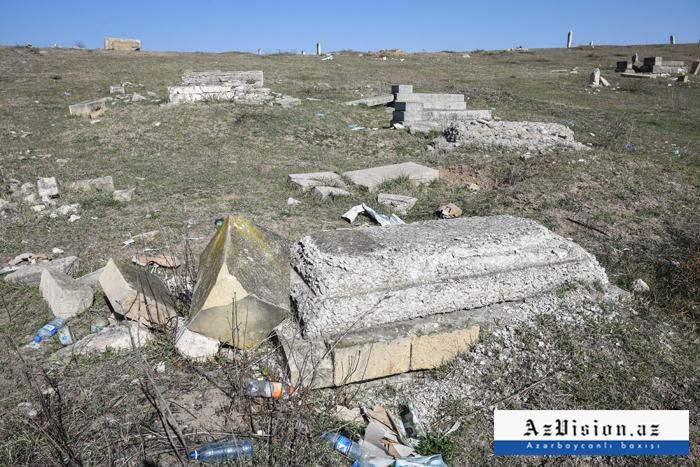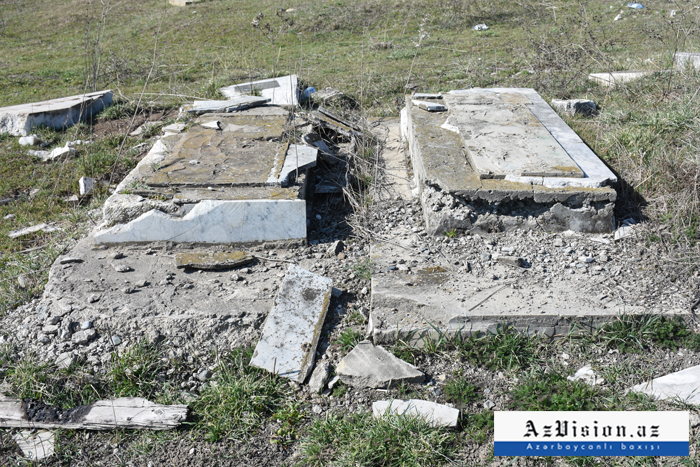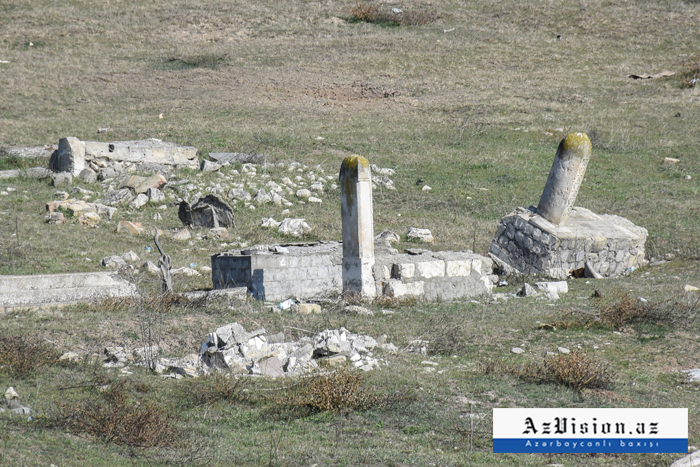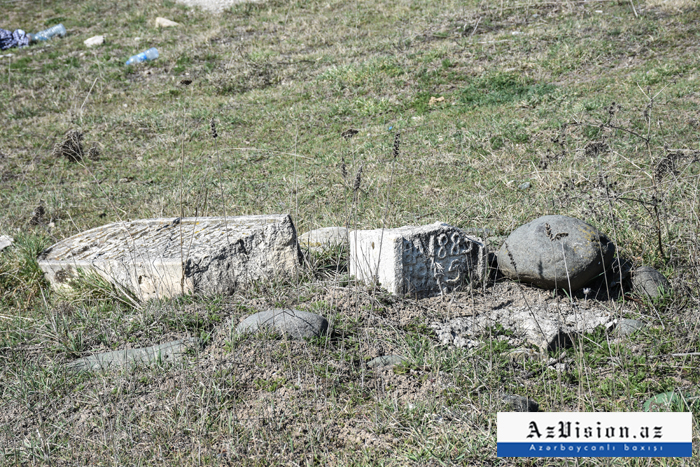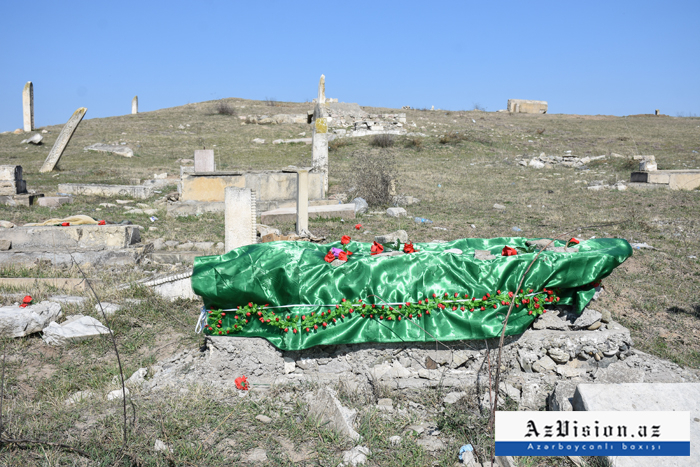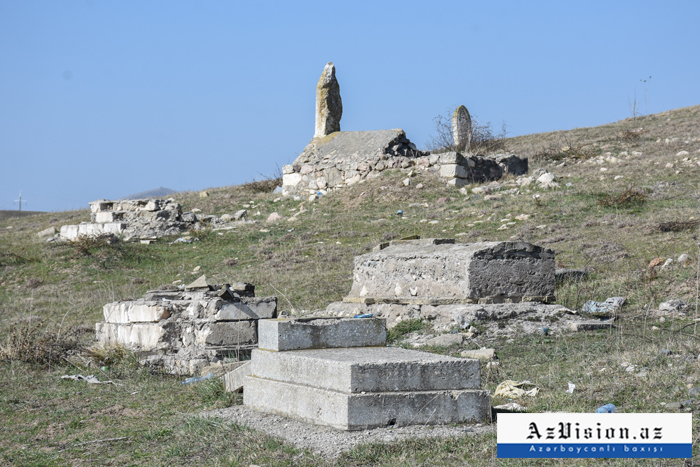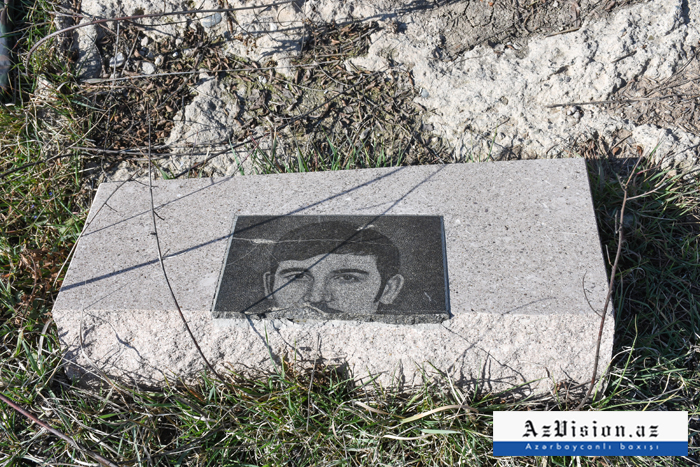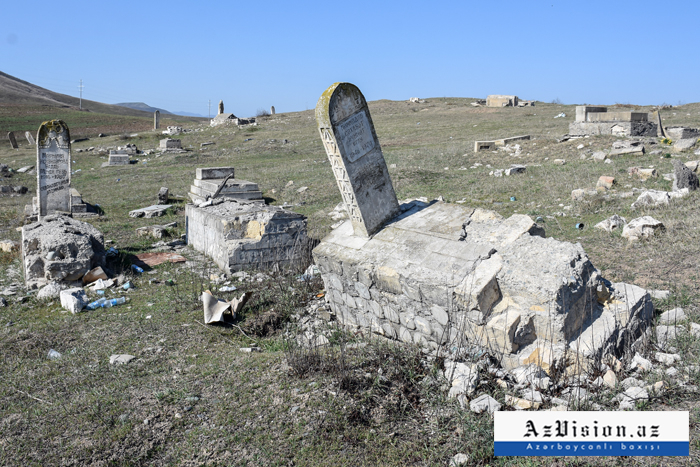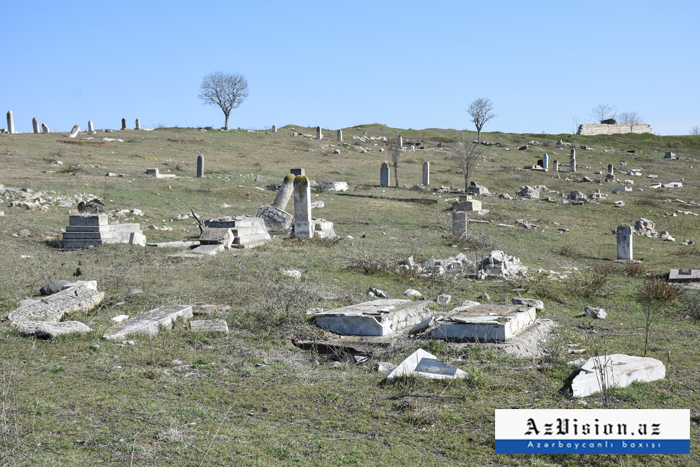 Photos by Shahin Sardarov
AzVision.az
More about: Fuzuli