Huseynov had graduated from the officer courses of the Training and Education Center, a special military educational institution.
The event was attended by Defense Ministry officials, the martyr's family members, his fellow servicemen and representatives of the public.
Major Huseynov completed a number of international courses in the Czech Republic, Germany, Hungary, the United States, Turkey, Bulgaria, Georgia, Bosnia, and Herzegovina and Romania. 
The brave Azerbaijani officer, fluent in English, Russian and Armenian, had always proudly carried the national flag, representing the Azerbaijani Armed Forces at international events held as part of NATO training and courses.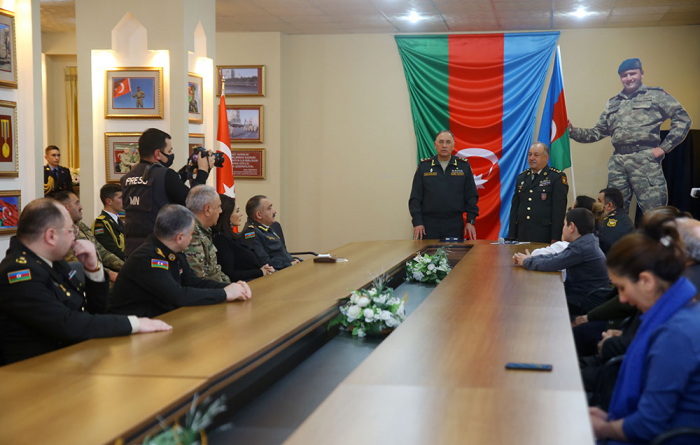 Speakers at the event noted that Major Huseynov and the battalion he commanded showed heroism and bravery during the Patriotic War to liberate the Azerbaijani territories from the Armenian occupation.
It was also stressed that Major Huseynov, the battalion commander of the Azerbaijani Army, was awarded NATO's Meritorious Service Medal (MSM) of 2020.
Expressing his deep gratitude to Major Huseynov's parents for raising such a proud son in his homeland and wishing his family a prosperous life, Deputy Defense Minister, Lieutenant General Kerim Veliyev presented NATO's Meritorious Service Medal to the martyr's eldest son, Hikmet Huseynov.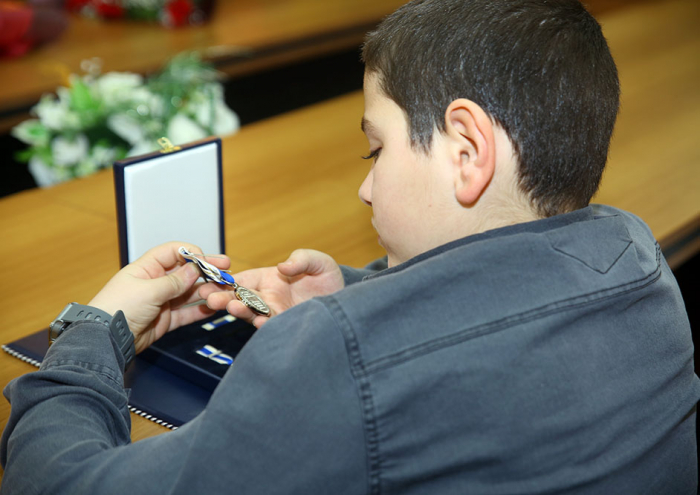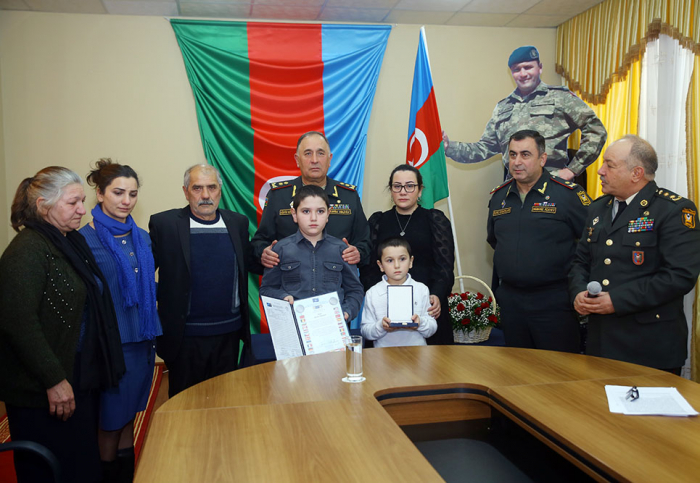 More about: