During the visit, the Turkish delegation held meetings with Azerbaijani President Ilham Aliyev and presidential aide Hikmet Hajiyev, AzVision.az reports citing the Turkish media.
It was noted that the school project will reflect the motifs of Kharibulbul, the "Flower of Liberation", Uzeyir Hajibeyli, the composer of Azerbaijan's national anthem, as well as the Ottoman and Selcuk states.
Yusif Ziya Gunay, the project architect, said. "Over meeting with President Ilham Aliyev lasted over an hour. President Aliyev thanked his Turkish counterpart Recep Tayyip Erdogan and Devlet Baxcali. The Azerbaijani president said he would visit Shusha with his brother Erdogan. After the commissioning of the road to Shusha and the completion of preparations, a groundbreaking ceremony for the school will be held with the participation of the Azerbaijani and Turkish presidents, and MHP Chair Devlet Bahceli."
The architect noted that the Azerbaijani and Turkish flags will be raised at the top of the school.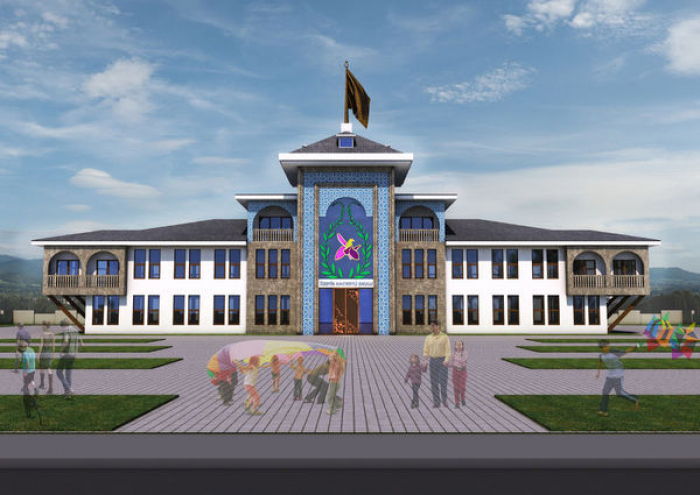 More about: Shusha