This building was razed to the ground by Armenian vandals.
The 'Tea house' was built upon the idea of academician Khudu Mammadov.
A large-diameter pipe was erected in the middle of the building. On each side, small pipes were connected to the structures. The partitions between the floors were made of wood. The pipes were connected with planks and decorated with various patterns. About a hundred tons of metal structures were used during the construction of the 'Tea house'.
The 'Tea house' that opened on July 26, 1986, was demolished and set on fire by the Armenian armed forces in 1993.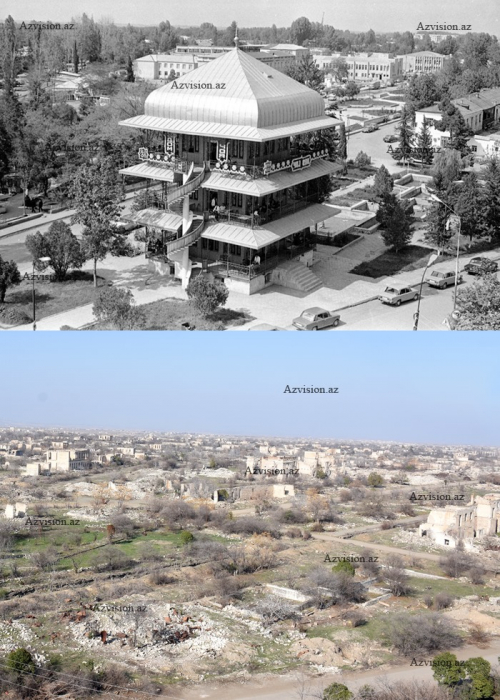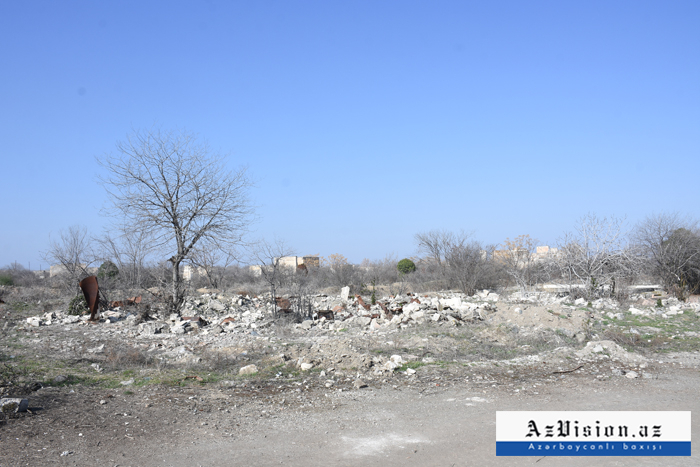 AzVision.az 
More about: Aghdam