In the direction of the center of Fuzuli, on the side of the road, there are the destroyed equipment of the Armenian armed forces and ammunition abandoned by the occupants.
One of the fiercest battles of the 44-day war took place in Fuzuli. After the occupation, the Armenians carried out engineering and fortification work in this district, demining some areas.
Despite all this, the victorious Azerbaijani Army managed to defeat the enemy and liberated our historical lands in 44 days.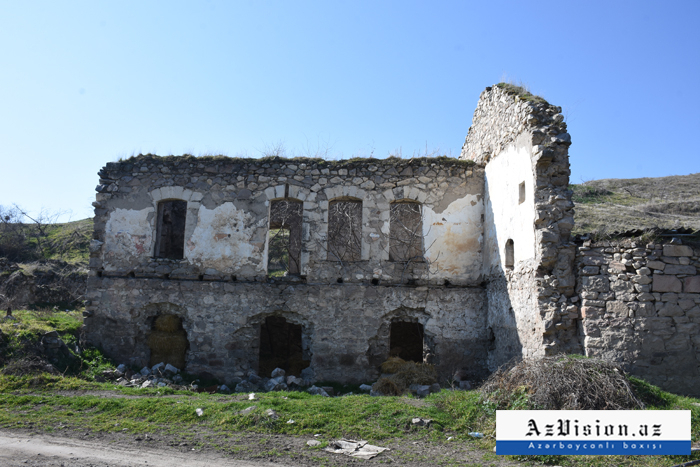 All places in the liberated Fuzuli district were almost mined by Armenians. During the visit to the area, it is allowed to move only on the specified routes. It is necessary to follow the rules to avoid an explosion.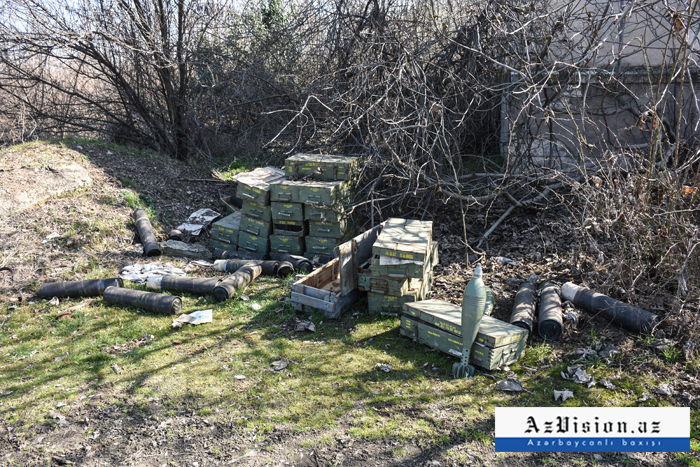 We first visited the village of Garghabazar in Fuzuli. There are several historical monuments in the village. One of them is the Garghabazar caravanserai. After the occupation of the village by the Armenian armed forces in 1992, this historical monument was turned into an animal stable.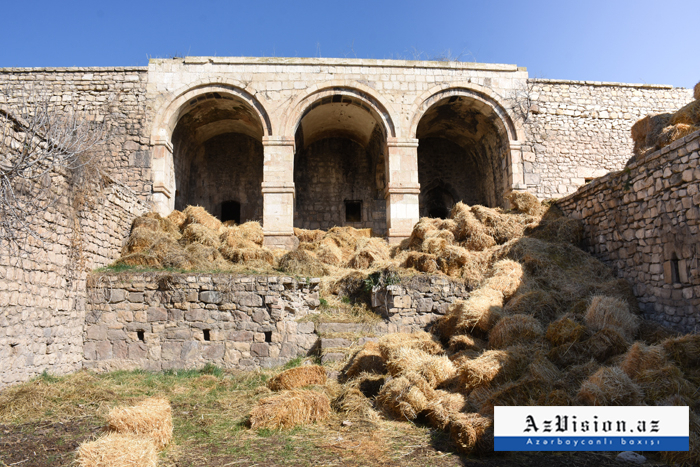 In a conversation with Bayram Niftaliyev, an official of the Fuzuli District Executive Authority, the latter gave information about the history of the caravanserai. Niftaliyev noted that the caravanserai, which is considered to be one of the important historical monuments, was built in 1683.
"This monument was one of the tourist destinations before the occupation of Fuzuli. After that the caravanserai was vandalized by Armenians," he added.  
Then we visited a mosque in the district's Garghabazar village. The mosque is located on a rock above the Shah Abbas caravanserai. 
Popularly known as the Shah Abbas Mosque, the place of worship is mentioned in scientific literature as the Haji Giyaseddin Mosque. The door of the mosque bears an inscription as "This mosque was constructed by Haji Qiyaseddin, the kind creature of Great Allah, in Hegira 1095". This date corresponds to AD 1683-1684.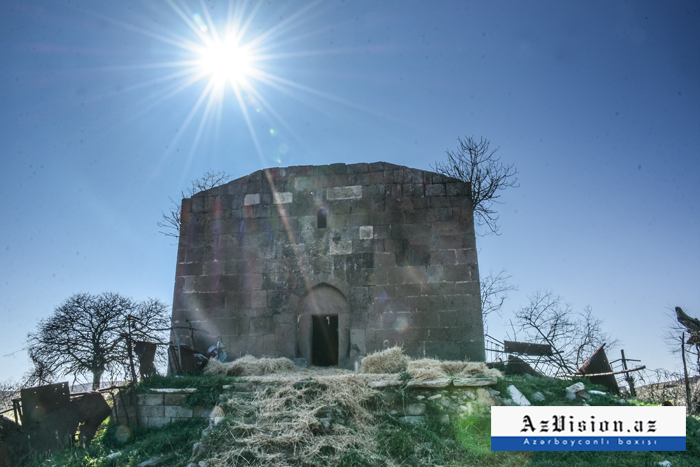 During the occupation of Fuzuli district, the mosque was demolished by Armenian invaders and turned into an animal stable.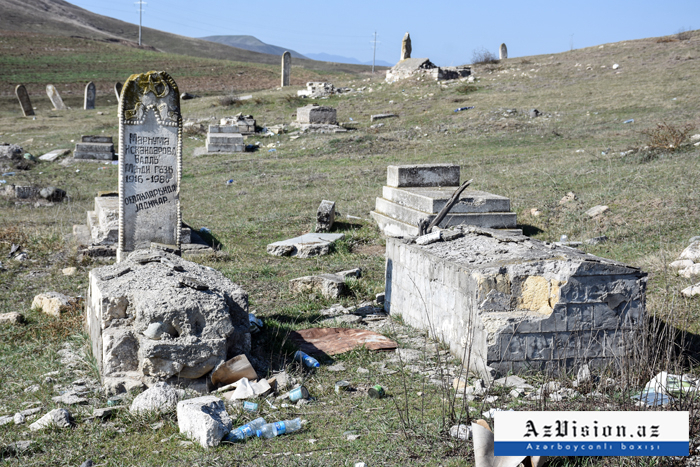 During our visit to Fuzuli, we also visited cemeteries to commemorate our compatriots. It should be noted that cemeteries in Fuzuli district were also subjected to Armenian vandalism.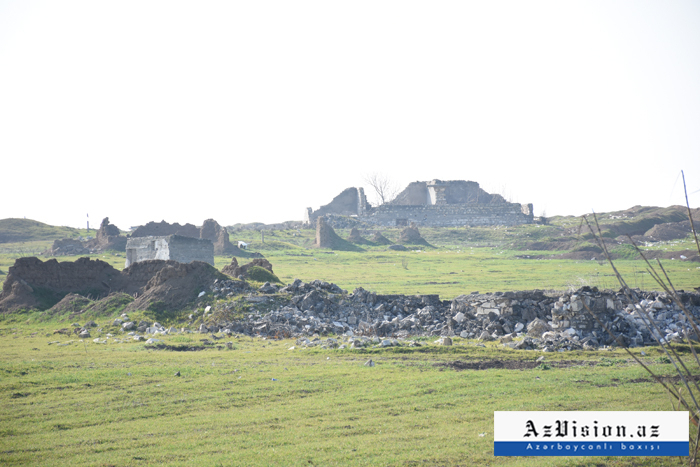 We then arrived in the city of Fuzuli, where all residential and administrative buildings were destroyed by Armenians. At first glance, it seems that once there was no living here.
Our liberated cities and districts are literally reminiscent of ruins. Armenian vandals destroyed all our residential areas. There is not a single safe building in Fuzuli, which was once home to about 20,000 people. Words are not enough to describe the scene we saw…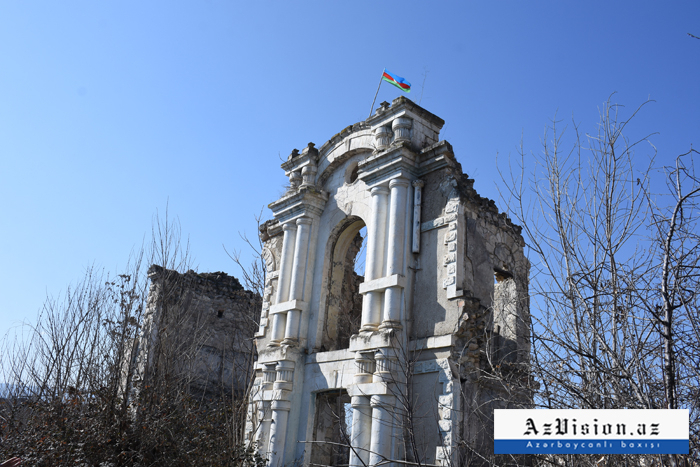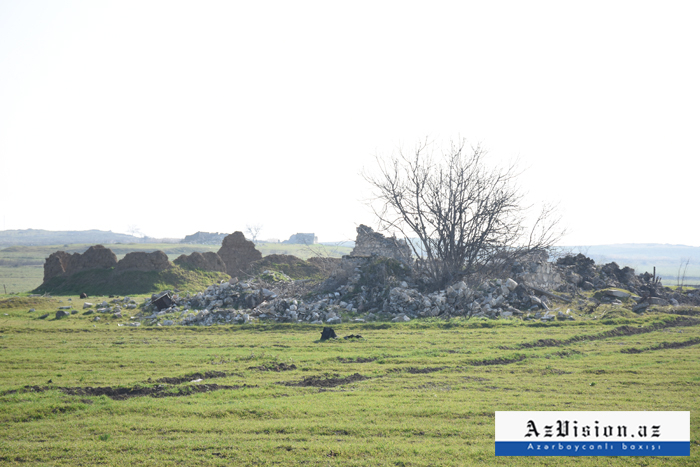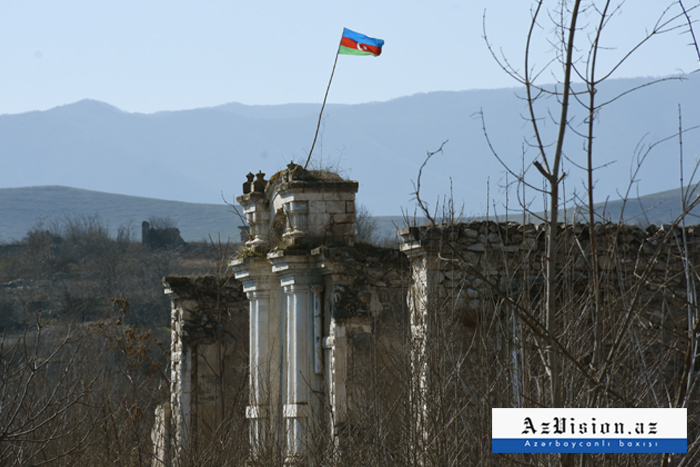 AzVision.az
More about: Fuzuli