The journalist also quoted Israeli Ambassador to Azerbaijan George Deek, who said 'this is the spirit of friendship between our countries.'
Elmas said that on Monday last week, Ambassador George Deek and embassy staff conducted an emergency campaign to provide medical assistance. According to the journalist, Israeli ophthalmologists and plastic surgeons have visited Azerbaijan to conduct at least 150 operations and treat Azerbaijani soldiers and officers wounded during the Patriotic War in Nagorno-Karabakh.
He noted that Hikmet Hajiyev, one of the top Azerbaijani officials, Assistant to the President – Head of the Foreign Policy Affairs Department of the President Administration, took to Twitter to express his gratitude and respect to Israeli doctors.
"Such a great story. We are thankful to Israeli medical team and the Israeli Embassy for providing health support in ophthalmology for our wounded soldiers and officers. It is also a sign of friendship between our countries," Hajiyev tweeted.
"Whoever saves one life, saves the world," Hajiyev wrote citing a quote from a Jewish source.
The journalist also cited Ambassador George Deek's tweet. "This is a spirit of a friendship between Israel and Azerbaijan. We want to help these people to restore their health, their self-confidence, and their ability to go back and to live a good, normal and decent life in their homeland, Azerbaijan."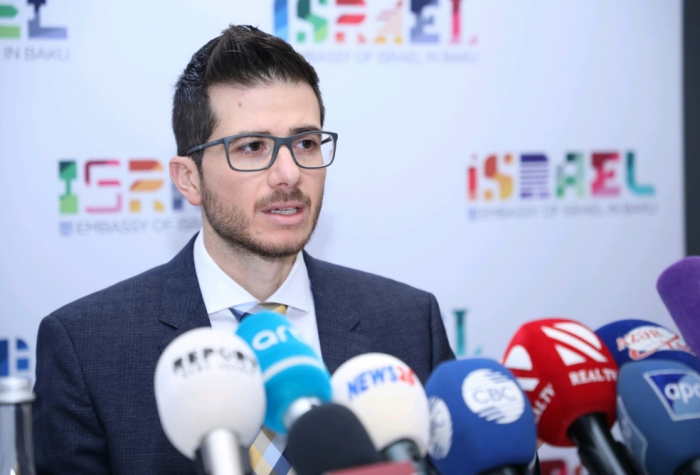 More about: Hikmet-Hajiyev Azerbaijan Israel