On April 13, Khalid Taimur Akram Executive Director, CGSS attended the 'A New Look at the South Caucasus: Post-Conflict Development and Cooperation' conference at ADA University in Baku chaired by President of Azerbaijan Ilham Aliyev, AzVision.az reports.
While interacting with President Ilham Aliyev, Khalid Taimur Akram appreciated his visionary leadership and congratulated the Azerbaijan Armed Forces for their historic victory against Armenia and the liberation of the occupied lands.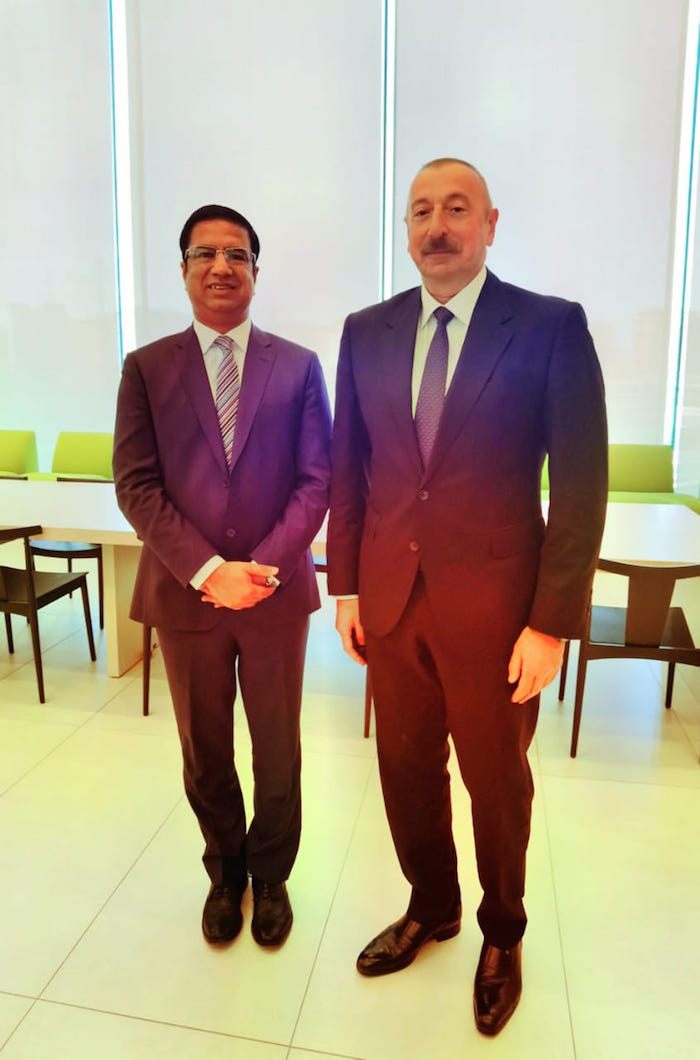 In his turn, President Aliyev expressed his gratitude to the people of Pakistan for their continuous and persistent support for Azerbaijan and its people during the difficult times of the Armenia-Azerbaijan war.
More about: