Since the signing of a trilateral statement on 10 November 2020, booby traps set by Armenian troops have claimed the lives of several Azerbaijani servicemen and civilians and left numerous others injured. 
Elmaddin Mirzayev (born in 1983), who headed a demining group of the Mine Action Agency of the Republic of Azerbaijan, is one of the victims of Armenian atrocities after the end of the war.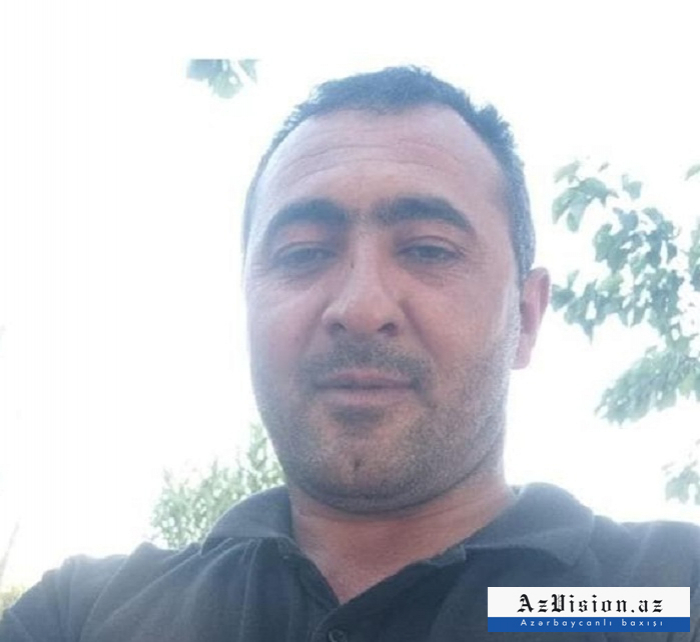 Mirzayev, a resident of Yukhari Giyamaddinli village, Aghjabadi district, has been engaged in demining for more than 15 years. He lost one of his eyes and legs in a mine explosion that occurred during the demining of Aghdam railway on 29 January 2021.
"For 15 years, I've been working in neutralizing thousands of unexploded ordnance. After the liberation of our territories, we came across a "surprise" mine during mine clearing operations in Aghdam. As a result of the explosion, I lost my left leg, my right eye was completely damaged, and the cornea in my left eye must be replaced. The vision of one eye will be restored only in this case. The enemy planted mines in such a way that as if a mine carpet had been laid on the ground. Thousands of mines can explode in a single mine explosion. Explosives were planted in the area and it was linked to a mine. There is no such a format of mining in the world standard. "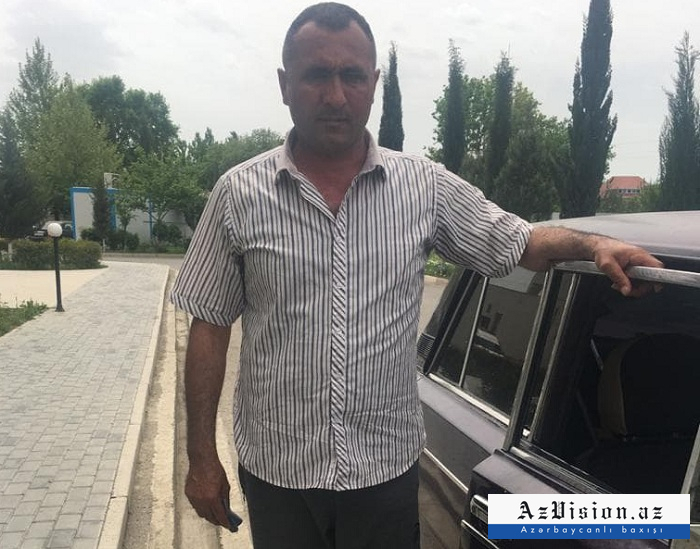 Elmaddin Mirzayev, a father of 4 children appealed to citizens to be patient and not to illegally visit the liberated territories:
"I call on our people, you have waited for almost 30 years, you can be patient for another 5 years. I understand you but our lands have been liberated after 35 years. Enemy has prepared unbelievable"surprises" from mines. I have been a specialist for 15 years but I became a victim of a landmine. Other employees have faced the same situation. If the professionals with experience face such a situation, imagine what can happen to those, who have no idea on mines. Our police and servicemen urge people not to enter forbidden areas.
Armenians cannot give a map of the mines because they brutally planted mines in those areas. It is the greatest vandalism against humanity.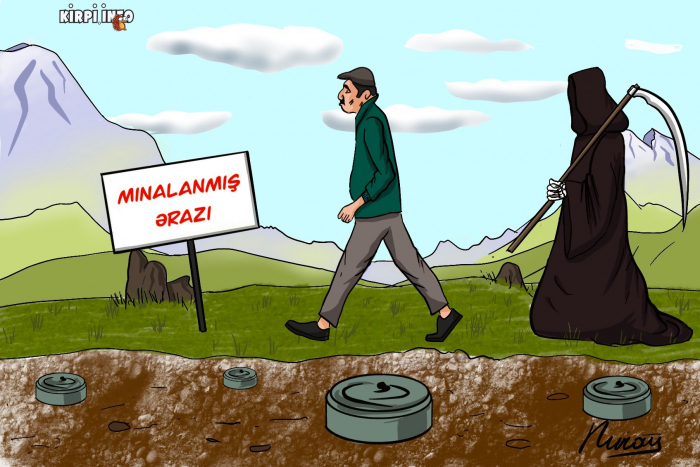 There are mine clearing machines, called 'Bozena'. However, it is not possible to use these techniques in trenches, rifts and hills. They can operate on plain relief. The cruelty of the enemy is more apparent in Aghdam. There are countless number of landmines in the region. The smallest mistake can result in death. 
Our military servicemen liberated our territories from occupation with war. Our job is to liberate our territories from mine occupation. People must understand that the liberated territories are dangerous. You need to be patient. They plant anti-tank mines on anti-personnel mines. When it is pulled, the mine below starts to operate. They draw lines from one mine to another with a wire. When one mine is defused, another explodes. If people see an unknown object, they must immediately inform the police and ANAMA. There are ammunitions that can be used in the sun or in shadow. Such missiles must be approached at a 90-degree angle.Tofig's leg will be provided with a prosthesis in Turkey following an eye surgery.
"My left leg was amputated above the ankle. After an eye surgery, I will be sent to Turkey for a prosthesis. We are waiting for the cornea to be imported from the United States by the end of this month.
ANAMA will pay my salary for 6 months. Then, my degree of disability will be determined and I will be provided with a pension. I want to express my gratitude to the YASHAT Foundation. My house was half-constructed, I was given 10,000 AZN.
More about: #ANAMA