Armenians desecrated a monument to the statue of Mahatma Gandhi, which was installed in 2020 in Yerevan on the occasion of the worldwide 150th-anniversary celebration of the leader of Indian independence and the philosophy of non-violence, AzVision.az reports citing caliber.az.
The social media in Armenia was bombarded with this information.
Armenian barbarians destroyed a table with the name of Gandhi from the statue because he was friends with the founder of the Turkish Republic Mustafa Kemal Ataturk and opposed the so-called "Armenian genocide".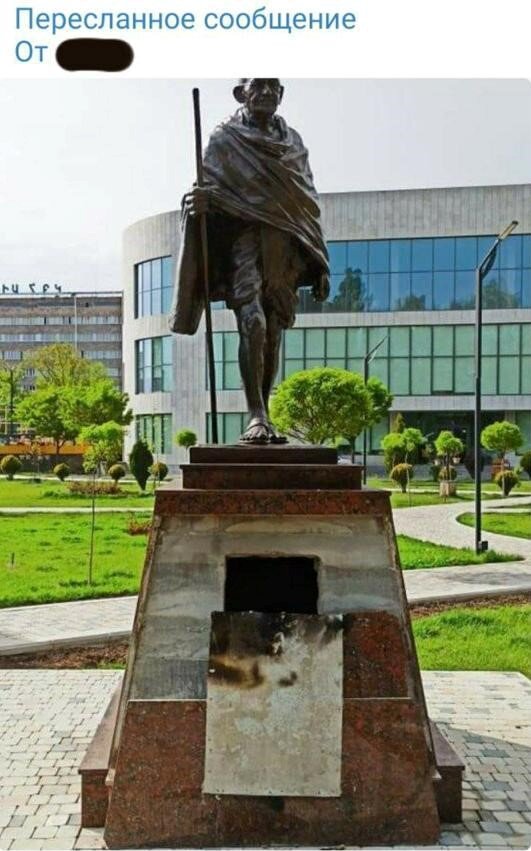 Note that, this is not the first vandalism act in Armenia. Earlier, a monument dedicated to the victims of the Holocaust has been desecrated in central Yerevan in Armenian. The reason was that Israel sells its weapons to Azerbaijan and has close relation with it.
More about: