On the occasion of the birthday of the National Hero of Azerbaijan Ilgar Mirzoyev, who heroically died as Shehid (Martyr) while preventing an enemy attack during the battles in July 2020 in the direction of the Tovuz region on the Armenian-Azerbaijani state border, a group of servicemen of the Ministry of Defense visited the hero's grave and laid flowers at it.
At the remembrance ceremony held on May 8 the memory of the Shehids who sacrificed their lives for the sovereignty and territorial integrity of Azerbaijan, as well as the liberation of our lands was honored with observing a minute of silence.
During the ceremony, it was said about the glorious life path of Ilgar Mirzoyev, his patriotism, courage and heroism.   
The speeches stressed that our patriotic sons like Ilgar Mirzoyev will live forever in the memory of our people, and their courage is an example for the younger generation.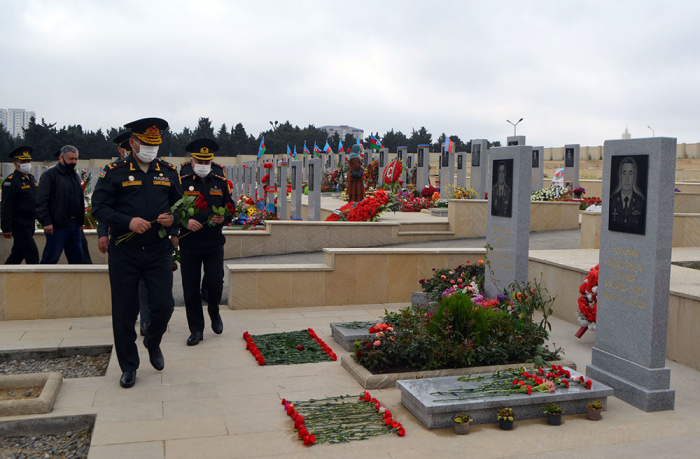 More about: #Azerbaijan IlgarMirzoyev