The press conference was attended by Akram Abdullayev, Executive Director of the Azerbaijan Diaspora Support Fund, and Elvin Huseynov, Karabakh war veteran, Head of the YASHAT Foundation.
The charity marathon under the slogan "Let's live together" that started on April 29 was initiated by the State Committee for Diaspora Affairs and the YASHAT Foundation, organized and financed by the Azerbaijani Diaspora Support Fund.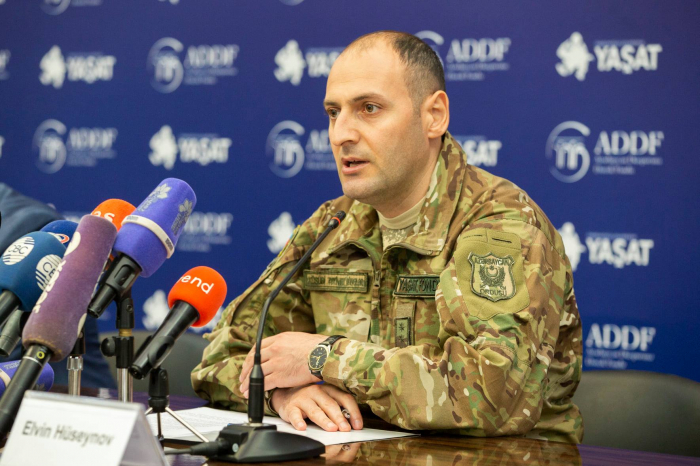 On May 25, the marathon was broadcast on Azerbaijan Television (AzTV). Azerbaijani individuals and celebrities living in different countries joined the broadcast via videoconferencing, the families of martyrs, heroes of the Patriotic War and war veterans shared their impressions. During the broadcast, 45 calls were made from abroad to participate in the marathon, and 11 Skype connections were made.
From April 29 up till now, donations made through the marathon have exceeded one million manats. The TOP 5 countries that donated the most include Turkey, Ukraine, Russia, the United Kingdom and Israel.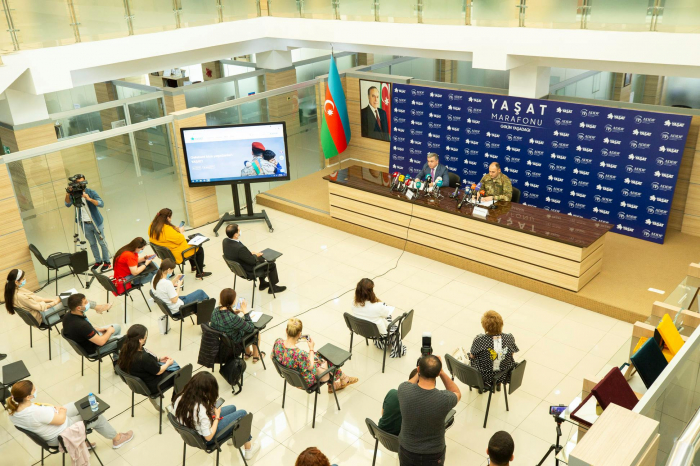 Azerbaijanis living in 63 countries, people friendly to Azerbaijan, as well as local communities in Azerbaijan, joined the marathon, which was held for the first time in the history of the Azerbaijani Diaspora.  Foreigners from six countries, including the United States, Turkey, Italy, Bangladesh and Pakistan called on people to take an active part in the marathon.
On 8 December 2020, President Ilham Aliyev signed an order on the establishment of the YASHAT Foundation in order to support the war-wounded and families of martyrs who protected the territorial integrity of the Republic of Azerbaijan.
Under the presidential order, the funds of the Foundation are formed through voluntary financial assistance (donations) provided by citizens of the Republic of Azerbaijan, Azerbaijanis living abroad, other individuals and legal entities, as well as other sources not prohibited by law.
More about: YASHAT-Marathon