At the session, Azerbaijan is represented by a delegation headed by Prosecutor General Kamran Aliyev, as well as the country's permanent representative to the UN Yashar Aliyev.
President of the 75th session of the UN General Assembly (UNGA), Volkan Bozkir, said on Wednesday that the effects of corruption are "detrimental to all of society" and it should not be allowed to continue unchecked.
"We cannot pretend that there were no issues before the COVID-19 pandemic," said Bozkir.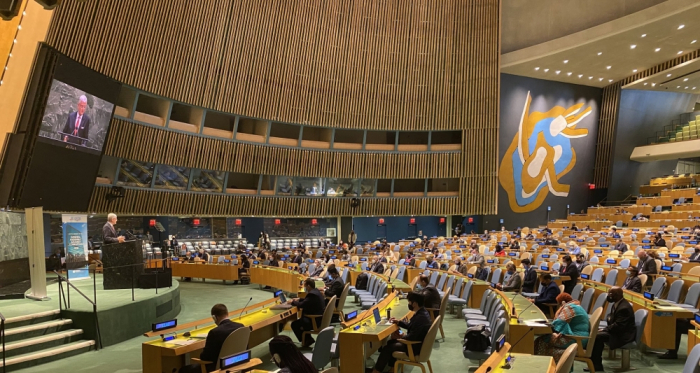 Addressing the session, Azerbaijani Prosecutor General Kamran Aliyev said provided detailed information about the anti-corruption measures taken in the country under the leadership of President Ilham Aliyev.
Furthermore, on the sidelines of the special session, a meeting will be held at Azerbaijan's initiative to discuss issues related to corruption offenses in non-profit organizations around the world.
More about: Kamran-Aliyev Azerbaijan UN