Zohrabyan posted a photo of an Armenian citizen who illegally taken carpets from the Shusha Carpet Museum a few days before the liberation of the Shusha city by Azerbaijan, AzVision.az reports.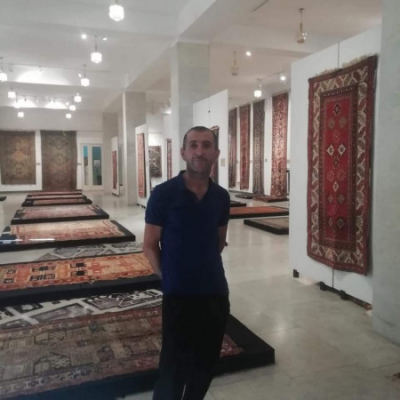 "The man in the photo is driver Armen Khachatryan. On the night of November 1, 2020, he turned off the car's lights because of enemy fire and took the exhibits of the Shusha Carpet Museum to the Yerevan History Museum and National Gallery. Khachatryan took 160 carpets and rugs, 30 potteries and 50 paintings. At that time, the Shusha-Agavno road was under fire," the MP said.
With her remarks, Zohrabyan unwittingly exposed Armenia's illegal actions. Apparently, Armenians stole Azerbaijani carpets and other exhibits from Shusha museums and brought them to Armenia.
More about: Shusha