For the first time in 27 years, the former prisoner speaks of what happened.
Zahid Hasanov fought in the First Karabakh War for the freedom of the Azerbaijani lands. He was later arrested by the Armenian military being subjected to the most unbelievable torture for 71 days in captivity.
Nearly 30 years have passed since those events. Armenian terrorists Mkrtichyan Ludvik Mkrtichovich and Khosrovyan Alyosha Aramaisovich, who tortured Zahid Hasanov in captivity, stood in the trial in Baku.
Armenian servicemen Ludvik Mkrtichyan and Alyosha Aramaisovich Khosrovyan, accused of brutal torture of Azerbaijanis captured during the First Karabakh War, were arrested and are being investigated. They are accused of committing crimes against peace and humanity, war crimes and other facts against Azerbaijanis in the occupied territories.
Click here to read more.
In an interview with AzVision.az, Zahid Hasanov, who was brutally tortured by the Armenian terrorists, spoke about his first days in captivity.
- Zahid, when did you sign up for the war?
-In 1993, I voluntarily signed up with the military commissariat of the Fuzuli district and went to war. We were fighting in the direction of Beylagan-Fuzuli. We liberated many places. In March 1994, I was wounded in a battle in the Ashagi Seyidahmedli village, Fuzuli. My comrades could not get me out of the battlefield. Therefore, on March 8, I was captured by Armenians.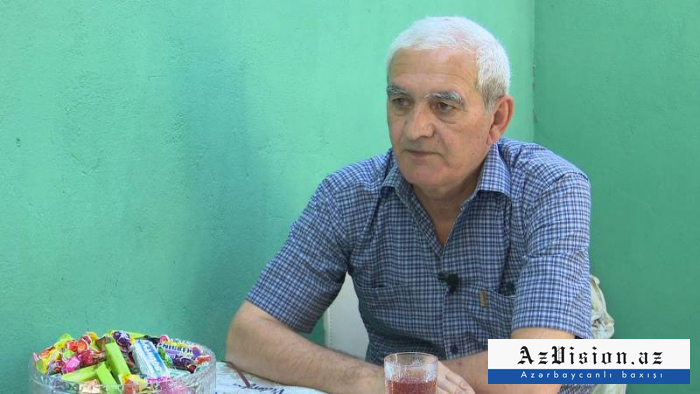 - I had head, shoulder, back and leg injuries. I have 30 shrapnel in my body. That's why I couldn't move, I stayed there. They couldn't get me out of the area. The Armenians took me to a place called the Children's Hospital in Khankendi. They did not take me to the hospital. I was kept in Khankendi for a month and a half. The representative of the International Committee of the Red Cross visited me only three times in 45 days.
At the end of April, I was taken to Shusha prison. When I was in Khankendi, employees of the Moscow Vesti program visited to film us. An Armenian journalist was with them. We were forced to speak out against our government and say that we did not want to go to war, we were brought by force.
I was 34 when I went to war. No one could make me do this. I went to war voluntarily. I didn't follow what they said. After the shooting, the Armenian journalist hit me on the forehead with a newspaper. There was a piece of iron in the newspaper. The scar on my forehead is a mark left by this incident. Alyosha Khosrovyan was also there. He tortured me for not speaking during the shooting. The scar on my lips is a mark he left.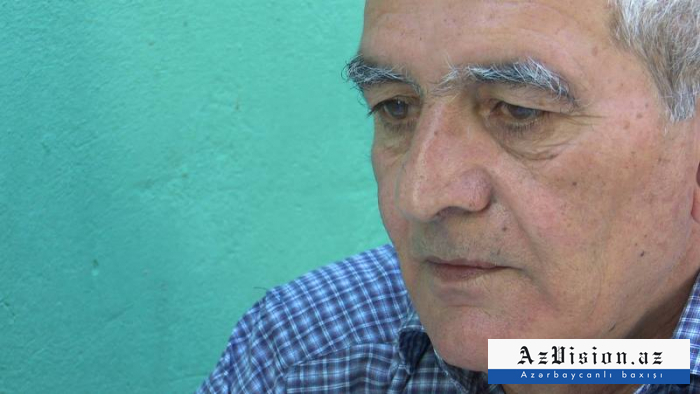 Who was Alyosha Khosrovyan and what did he do?
- Khosrovyan was a serviceman and worked as a prison guard in Shusha. He came to Khankendi every 10 days and took prisoners and hostages, who were recovering in a hospital, to Shusha prison. I saw him there for the first time. Khosrovyan brought several people, including me, to Shusha prison.
- What was the situation in Shusha prison?
- We were subjected to torture in Shusha prison. I met an Armenian known as Ludwig Mkrtichyan, whom we were calling Lyokha, in Shusha prison. He also tortured Azerbaijani captives and hostages. Some died in prison as a result of torture. They forced an Azerbaijani to shut down a power line, and that person electrocuted.
- When I was in Khankendi, there were about 40 prisoners and hostages, including women and children. There was only one guard. Any Armenian could come and torture us. Azerbaijani prisoners of war were introduced to school pupils as 'Turks' and 'their enemies'.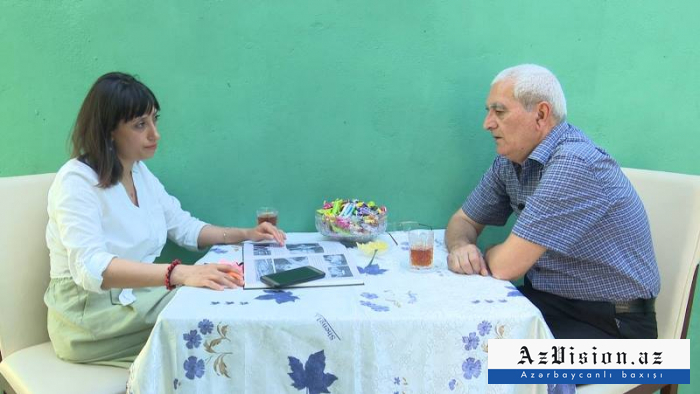 Did you receive medical treatment in Shusha prison?
- No medical aid was rendered to us in Shusha prison. We were provided with food – cold tea and a slice of bread – once a day. There were very difficult conditions in Shusha prison. It was a very scary place. The doors opened and closed loudly. The prison was on a flat rock, and there was an Azerbaijani cemetery 30-40 meters away. That cemetery was also destroyed. 
- You said that among the prisoners there were women and children. How were they treated?
- In the same way… They were also tortured and mistreated.
- What torture methods were Armenians using?
- They were beating with a piece of iron, fixture, firewood and cosh. 
- In which language were they speaking with you in captivity?
- In Azerbaijani. They knew our language well. But they abdicate it now. Alyosha answers immediately in the court before the interpreter finishes translation. If you look attentively, you will realize that he understands everything. We were speaking in Azerbaijani with the interrogator. Alyosha reacted and said, "It didn't happen." We laughed and told him that he knew the Azerbaijani language. He was surprised for a moment.
- Were you alone in the cells? 
-  If they hid someone, they kept them alone. There were cells where there were 12 people. They once kept me in carse. They opened the door and poured a bucket of cold water on me.
- How many Azerbaijanis were there in Shusha prison? 
- Approximately 30 Azerbaijanis were in captivity when I was there. We met with some of them at the trial. There were people, who couldn't return and were killed. 
- You were released from captivity after 71 days.. 
- Armenian major Albert Vasganyan told me that they would exchange me. When our side handed over an Armenian, they were usually releasing 10-15 Azerbaijanis. It was one-to-one in my case. I was exchanged for an 18-year-old Armenian named Vartan. His uncle was a colonel and brother was a captain. He was a citizen of Armenia. I saw him during the exchange. 
I was married. And I had two daughters. My mother didn't know that I was captivated. I was welcomed at Ashagi Seyidahmadli village of Fuzuli region. To be honest, I have never given an interview to anyone during these 27 years. When we were interviewed, Armenians were torturing our prisoners. Now our territories have been liberated, there is no one in Armenian captivity. 
- What were they asking you during the captivity? 
- They wanted to know our military secrets. They were interested in number of our military equipments. Or they were trying to draw us to their side. 
- Could you believe that you would meet with those Armenians who tortured you after 27 years? 
- To be honest, I wouldn't believe that this could happen. I believe that our heroes will bring other Armenian criminals and interrogate them. 
More about: Shusha