The foreign diplomats were briefed on the war crimes committed by Armenia, as well as about the destruction of cultural, historical and religious monuments in Aghdam, AzVision.az reports.
The foreign diplomats then performed namaz (prayer) in Juma Mosque.
The mosque is not only an architectural monument but also a symbol of the city of Aghdam.
The religious monument was built by the architect Karbalai Safikhan Garabaghi in 1868-1870. The main building of the mosque is built of stone, and the minarets are made of bricks. It is believed that the walls of the Juma Mosque were painted by a friend of Karbalai Safikhan, calligrapher Mohammad Shukuhi. Similar mosques were built in the cities of Barda, Shusha, Fuzuli and Horadiz.
The mosque was built in the typical style for mosques in the Karabakh region, which included the division of stone columns on the two-story gallery and the use of domed ceilings.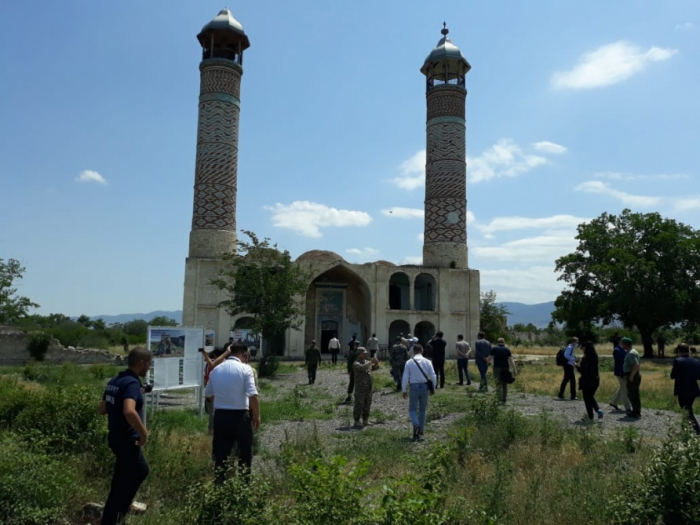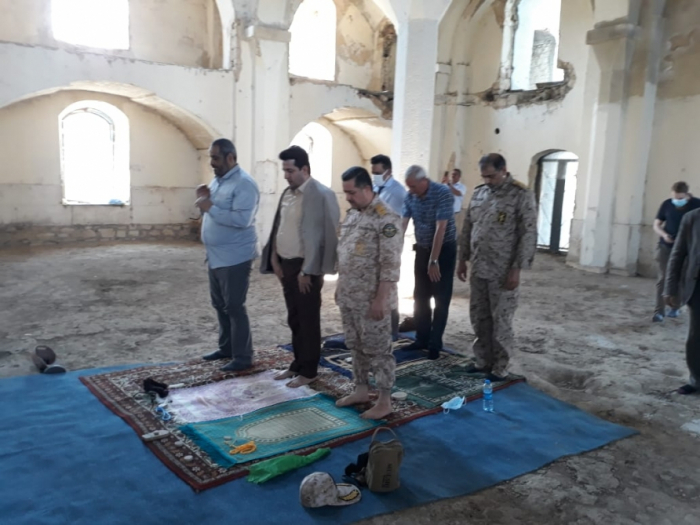 More about: