On July 14, President of the Republic of Azerbaijan Ilham Aliyev attended a ceremony to give out apartments and cars to families of martyrs and war disabled in Khojasan settlement, Binagadi district, Baku. 
During the ceremony, the head of the state delivered a speech. AzVision.az presents 15 important citations from President Aliyev's speech. 
1. Veterans who have lost their health and have been injured should be taken care of by all government agencies, and we are making sure that this is the case.
2. Armenia also suffered losses in the war, they lost two to three times more than us in the second Karabakh war. But has a single apartment been given to a family of those who died in the war? No! Has a car been provided? No! They haven't given anyone a single hut. 
3. The state has done a lot for the development of the private sector and for the activities of entrepreneurs. Now the private sector and entrepreneurs should and do show their social responsibility.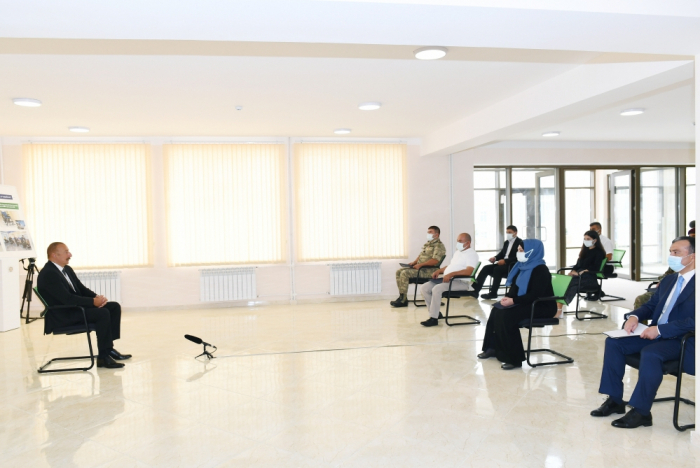 4. It is very easy to say good words, we have heard that, and during the second Karabakh war all our words reflected the truth.
5. Our plans were fully implemented in the second Karabakh war. 
6. Armenia has not yet disclosed its losses. According to the information we have and independent experts, their losses are at least 7,000-8,000.  
7. If Armenia had not signed the act of capitulation and if the war had continued, we would not have stopped, of course. 
8. The work we did during the war was carried out with full precision. Our steps were very well calculated – we did everything on time and we stopped on time.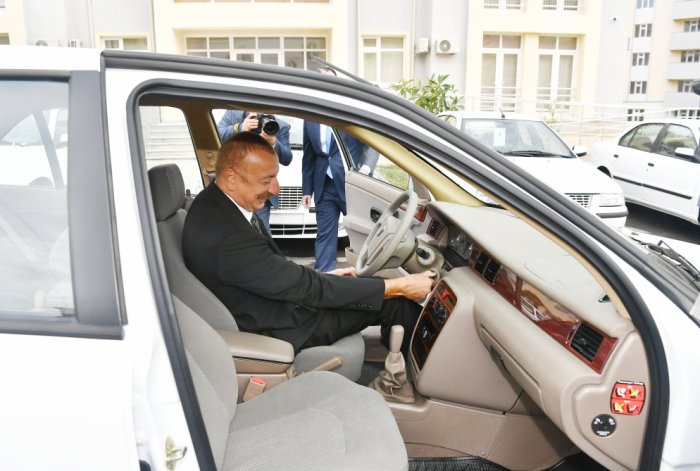 9. Perhaps there has never been such a brilliant and complete victory in history.
10. I have been hearing this from here and there – some people begin to say that the issue must be resolved, that this conflict has not been resolved. They are on the wrong and dangerous path. If it is not resolved, let them explain to us how it should be resolved.
11. We believe that it has been resolved and the war is over. Nevertheless, we are ready and must be ready for war at any moment.
12. There is no territorial unit called Nagorno-Karabakh in Azerbaijan. In general, this word, this expression should not be used. There is no Nagorno-Karabakh – there is Karabakh. 
13. It is now being said in Armenia that Ilham Aliyev is making territorial claims. If there is East Zangazur, then there is also West Zangazur. Yes, West Zangazur is our ancestral land. I said that we must return there, we will return and we are already returning there. No-one can stop us. We will definitely return, because there is no other way.
14. The 10 November Trilateral Declaration states: all refugees must return to their homeland. Our native land is Zangazur, our native land is Goycha district, Iravan. We will definitely return there.
15.  The information we have received through unofficial channels is that Armenia is not ready for this. I think this would be a big mistake.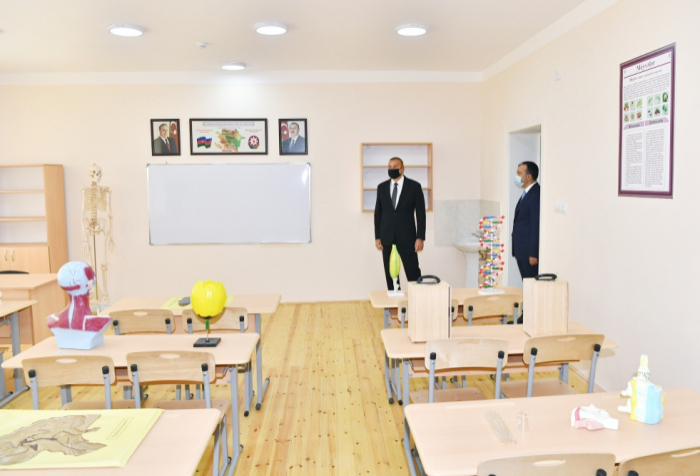 More about: