RBC Ukraine, Interfax Ukraine news agencies, GORDON, Censor.net news portals and other media outlets reported that in his interview, President Ilham Aliyev spoke about Armenia's non-constructive actions.
"Azerbaijan wants to sign a peace agreement with Armenia. Let Armenia and Azerbaijan recognize each other's territorial integrity and begin the process of delimitation, i.e. demarcation of borders. But we have not received a positive response from Armenia yet," the media outlets cited President Aliyev as saying.
The Ukrainian media outlets also referred to President Aliyev's statements that Russia continues arming Armenia, the Russian peacekeepers fail to fully comply with the trilateral agreement, and Azerbaijan does not want a new war.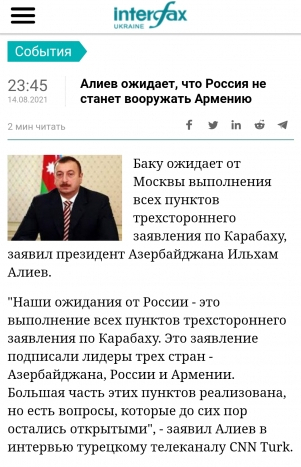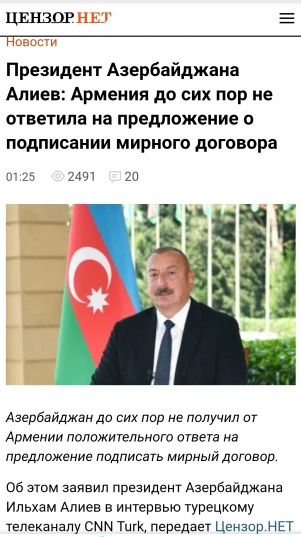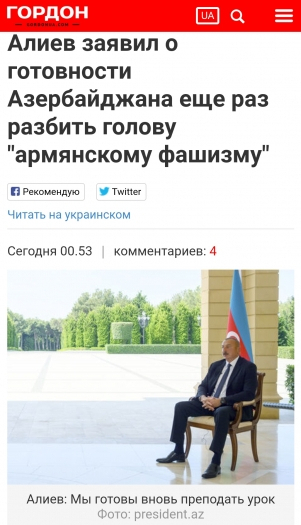 More about: Ilham-Aliyev