According to Azerbaijan's Ministry of Defence (September 11, 2021) "Three Brothers-2021" military exercises will be started for the first time in Baku tomorrow in which military units of three brotherly countries Azerbaijan, Pakistan, and Turkey having strategic partnerships will participate. It has great prospects showing the successful development of the close ties in the field of defense among three countries.
The main objective of the joint exercises is to improve the professional preparedness and tactical readiness of the Special Forces Units (SFUs) of brotherly countries during numerous combat operations, prepare for operations in peacetime and wartime, exchange knowledge and experience.
It has also regional as well as trans-regional signaling and gestures because rapidly changing geo-political and geo-strategic scenarios demand a close liaison among Azerbaijan, Pakistan and Turkey to deter any external aggression or attack. It will definitely further strengthen their deterrence capabilities. It will further explore different avenues of joint ventures in terms of military training, education, research and of course production in the days to come. After its successful completion, the regional, as well as trans-regional war theater, will be further modified and tilled in favor of Azerbaijan.
It is indeed a continuation of the famous "Shusha Declaration "SD", highlighting close liaison in terms of economy, culture, education, and parliamentary cooperation and last but not least in the fields of defense and security. It will hopefully further strengthen bilateral and trilateral military cooperation among the three countries.
Azerbaijan's Defense Ministry termed it important and first step to improve the combat interoperability of the Special Forces from the three countries, to "prepare for operations in peacetime and wartime," and to exchange "knowledge and experience. The nine-day exercise is due to begin on September 12.
In this context, earlier this year, troops from Turkey and Azerbaijan held joint military drills in Baku.
It hopes that the "Three Brothers-2021" International Exercises will play an important role to create a favorable environment for the exchange of knowledge and experience, as well as for the training of the servicemen of friendly and partner countries for operations in peacetime and wartime.
In July 2021, the speakers of the parliaments of Azerbaijan, Turkey and Pakistan signed the Baku Declaration following the first of its kind.
In September 2020, Armenian forces launched attacks on civilians and Azerbaijani forces in the 44 days long war during which Azerbaijan merged as victor and the long conflict ended in an agreement on November 10.
During the war Azerbaijan's better military preparedness, tactical and professional superiority, use of innovative and advanced technologies of warfare, the effective and ideal combination of human as well as artificial intelligence mechanism and last but not least, "visionary leadership" of Ilham Aliyev ultimately achieved a "miracle" in the second war for the liberation of illegally occupied areas of Nagorno-Karabakh from fascist Armenia.
Furthermore, outstanding military formations of Azerbaijan armed forces drastically changed the concept of "war threat" history and moreover, excellent diplomatic maneuverings of incumbent president HE Ilham Aliyev regionally and globally left no options for Armenia and its supporters to accept defeat and leave the illegally occupied areas.
In this connection, Azerbaijan liberated several cities and nearly 300 settlements and villages in Nagorno-Karabakh from a nearly three-decade occupation.
Turkey and Azerbaijan enjoy strong relations, as the two countries embrace the "one nation, two states" motto. During his presidency, President Recep Tayyip Erdoğan has visited Azerbaijan more than 20 times, while the number of delegation visits has reached more than 100.
Holding of "Three Brothers-2021" military exercises is a good omen for the further strengthening of trilateral strategic dialogue/partnership and military cooperation among Pakistan, Azerbaijan and Turkey which will hopefully change the basic dynamics, directions and development concepts of the region in the days to come.
In the past, series of bilateral and trilateral military drills among Azerbaijan, Pakistan and Turkey signaled the emergence of a new defense partnership in the region. It will actually further strengthen bilateral and trilateral defense cooperation in terms of the joint exercise, production, technical education and tactical preparedness.
Especially, after the visit of Chief of the Army Staff General Qamar Javed Bajwa to Baku the prospects of further strengthening of bilateral relations between Pakistan and Azerbaijan have been further brightened in terms of military cooperation.
On its part, Pakistan has been assisting Azerbaijan in terms of military, naval and air force training in Pakistan. Both the countries have been in serious negotiations for the sale of JF-17 Thunder with Azerbaijan which is now at an advanced stage. Both countries have been extending their expertise in modern warfare which proved terminal in the 2nd War of Karbakah.
Pakistan Chiefs of Air Forces, Naval and General Nadeem Raz paid a personal visit to Baku and extended their experiences and expertise for the befitting propositions of resettlement, redevelopment, reinvestments, and reconstruction of all the newly liberated areas of the Karabakh Region.
Even Azerbaijan Naval Commander visited Pakistan and met with Naval and armed Forces chiefs and discussed matters of mutual interest pertaining to regional peace and stability which has now further strengthened scope, domain and prospects of the air force and naval cooperation between two the two countries. 
Director-General of FWO also paid a visit to Baku and explored various avenues of mutual cooperation in infrastructural projects, cleaning of deadly landmines and prospective cooperation in gold mining.
In the past, Pakistan and Azerbaijan signed the "Bilateral Military Cooperation Agreement" which consequently geared up military cooperation between two countries.
Azerbaijan and Pakistan hold relatively similar weaponry and military vehicle systems which would be a common benchmark to proceed further. It is suggested that proposed military cooperation may also include regular military exercises between the comparable services of both armed forces. Exchange of valuable strategic information, as well as common approaches towards the territorial armed conflict postures, can be a natural extension in improving bilateral relations in defense.
Being a prominent regional expert of Azerbaijan & the South Caucasus I highly rate the holding of "Three Brothers-2021" Military Exercises and term it historic, positive and productive. It has numerous geopolitical and geostrategic benefits for Azerbaijan, Pakistan and Turkey. The rapidly changing trends in the region encourage close ties in terms of economy, trade & commerce and of course military cooperation.
History and evolution of human civilization reveal that strong defense is the real guarantor of national pride and territorial sovereignty. Thus Three Brothers-2021 Military Exercise is the right step in the right direction.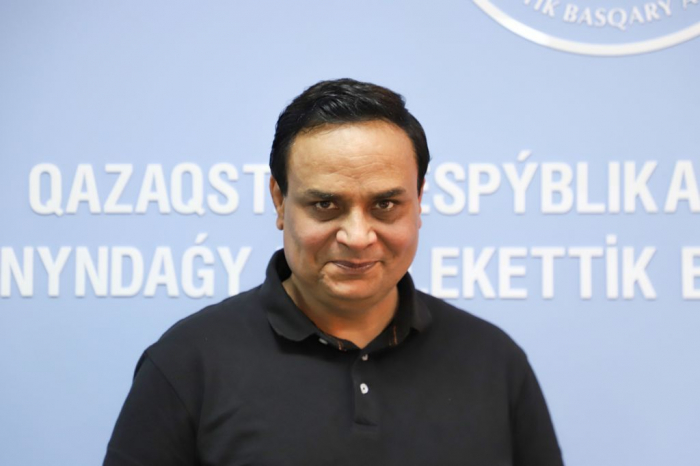 The author is a Member Board of Experts of the Center for Global and Strategic Studies (CGSS) of Pakistan and regional geopolitical analyst.
AzVision.az  
More about: