TRT Haber and Haber Global TV channels have broadcast live the welcoming ceremony of President Recep Tayyip Erdogan at the Fuzuli International Airport and the opening ceremony of the airport.
The articles, published by Anadolu Agency emphasized the importance of the visit.
The reports praised the Turkish President's visit to Fuzuli, saying that Recep Tayyip Erdogan is the first head of state to land at Fuzuli International Airport, Azerbaijan's first airport in the area recently liberated from Armenia.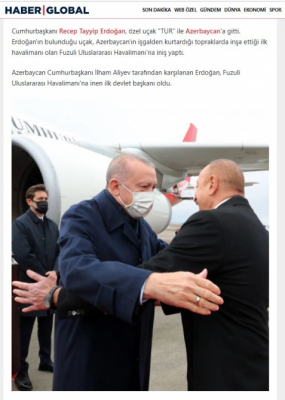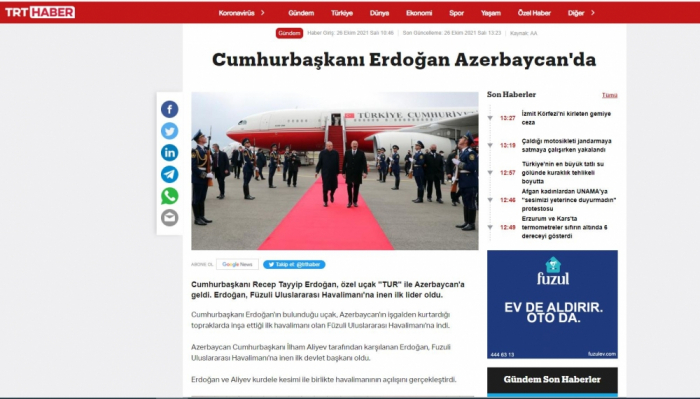 More about: