Flash mob dedicated to Azerbaijan's Victory Day took over the sky in Georgia's capital city, Tbilisi on November 8.
In the central Rike Park in the center of Tbilisi, a large balloon called "Air Baloon Tbilisi" was illuminated in the colours of the Azerbaijani flag and the symbol of Azerbaijan's victory - the Kharibulbul. The balloon added a special beauty to the evening landscape of Tbilisi.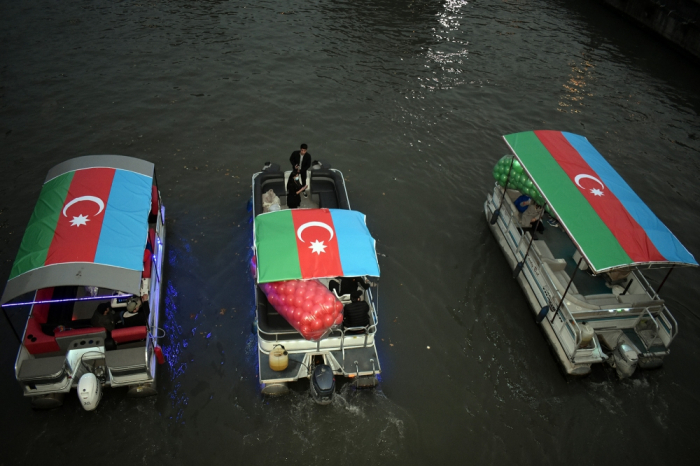 Residents and guests of the city watched the Azerbaijani flag and the Kharibulbul. Azerbaijani music was played near the "Peace Bridge" in the park. Those gathered in the park danced to Azerbaijani songs and sang songs together.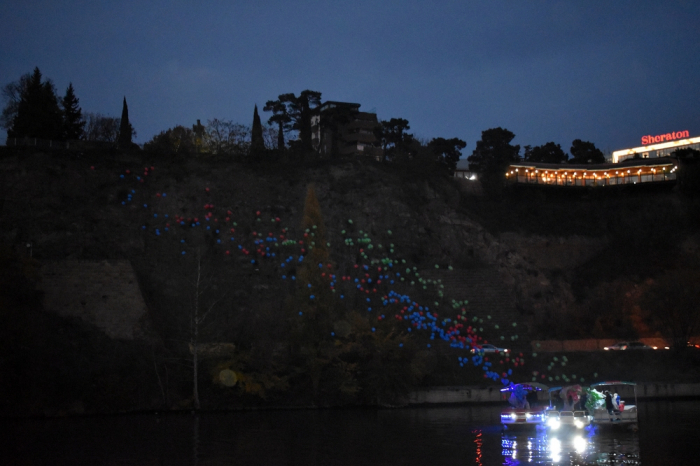 More about: