The document conveys congratulations to the fraternal Azerbaijani people on remarkable days and expresses confidence that both countries will continue to cooperate.
The statement welcomes the liberation of the Azerbaijani territories from occupation and the restoration of the country's territorial integrity after last year's Patriotic War, which resulted in the implementation of the relevant resolutions of the UN Security Council and the establishment of peace in the Caucasus.
It also expresses support to Azerbaijan's efforts to demine and rebuild its liberated territories to ensure the safe return of IDPs to their homes, as well as to ensure lasting peace in the region.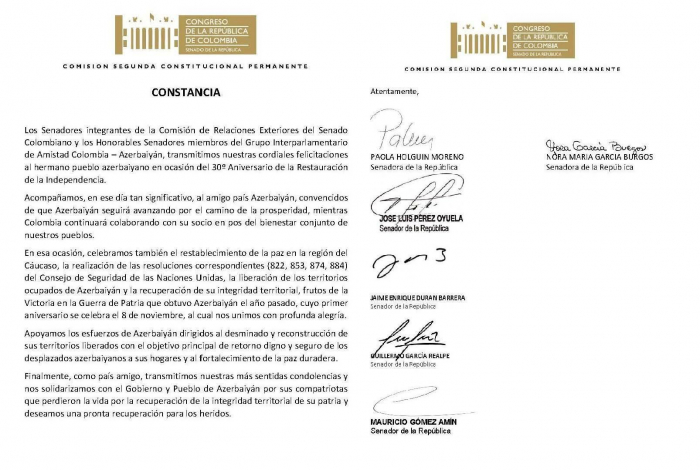 More about: Azerbaijan Colombia