Turkey's state-run Anadolu Agency (AA) reported the Azerbaijani leader's visit to Ashgabat and its details in various languages. The signing of a gas swap deal between Azerbaijan, Iran and Turkmenistan was in the spotlight.
DHA news agency, TRT Haber, Haber Global, TRT Avaz, CNN Turk TV channels, Sabah, Milliyet, Yeni şafak, Vatan newspapers and other media outlets described the Azerbaijani president's Ashgavat visit as a landmark event and highlighted Azerbaijan's successful foreign policy and economic achievements.
Turkish media also thoroughly informed the Turkic speaking community about President Aliyev's bilateral meetings with his Turkish and Iranian counterparts Recep Tayyip Erdogan and Seyyed Ebrahim Raisi.
In general, the 15th ECO Summit was in the spotlight of Turkish media.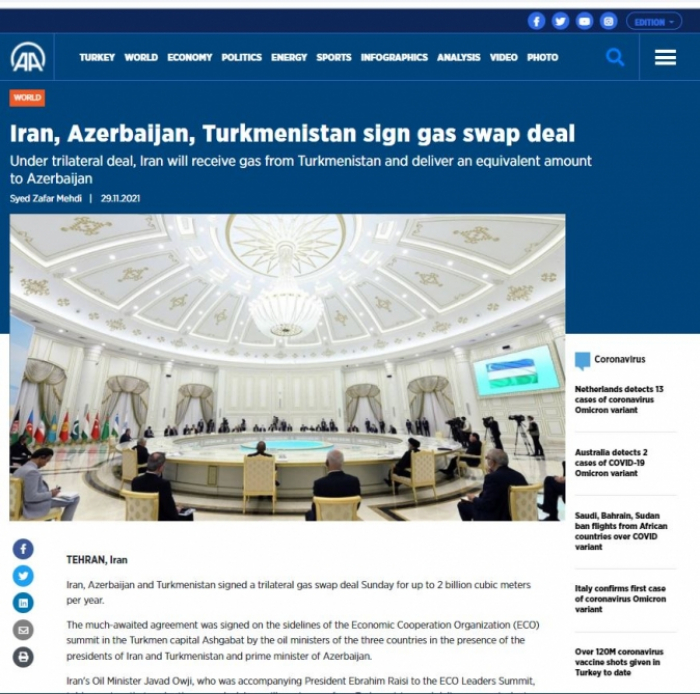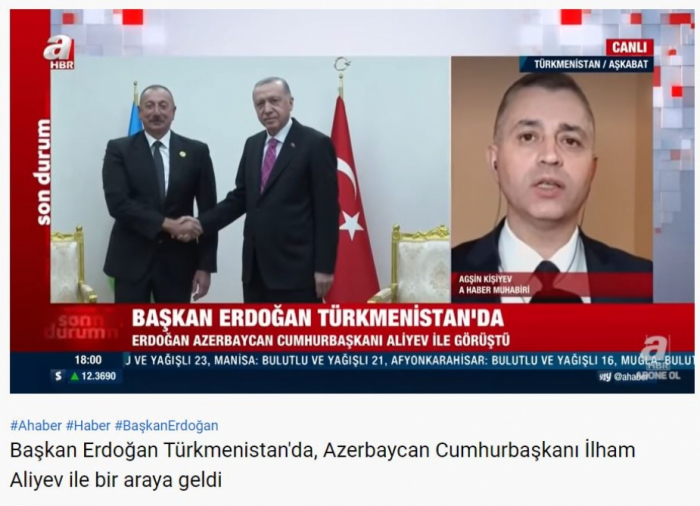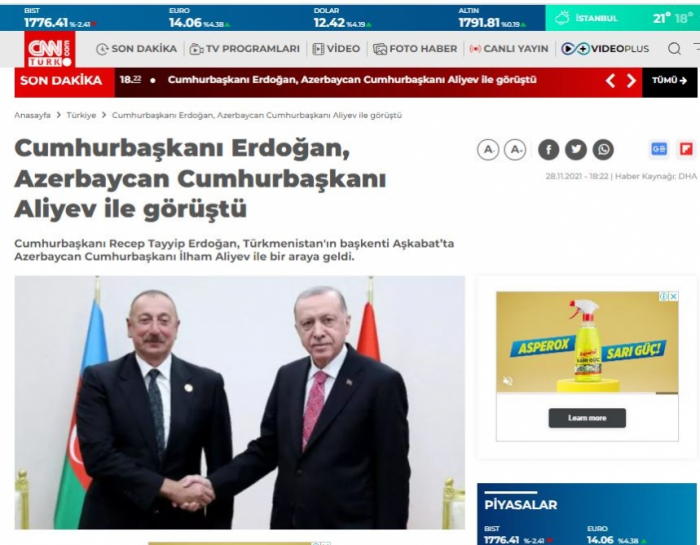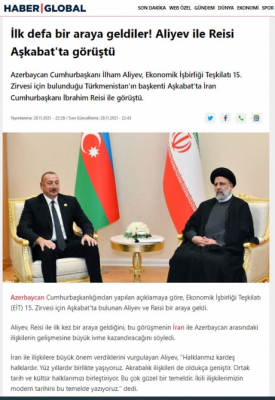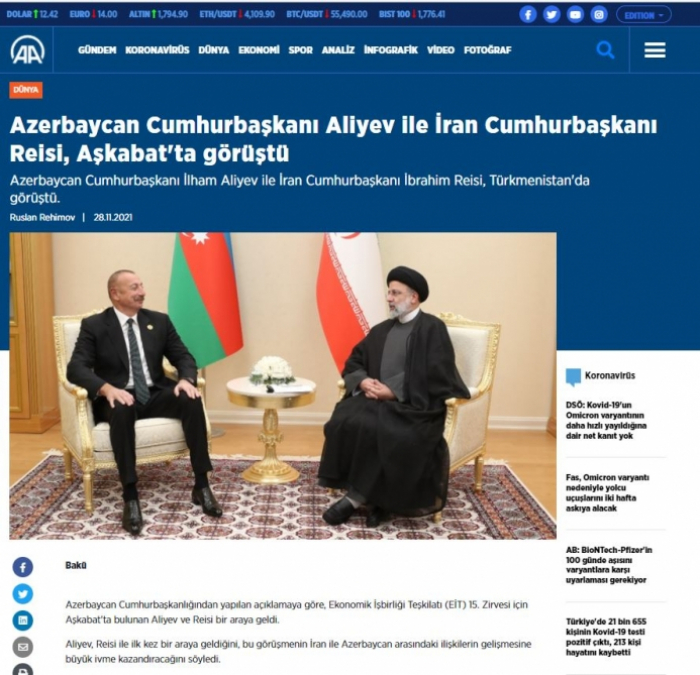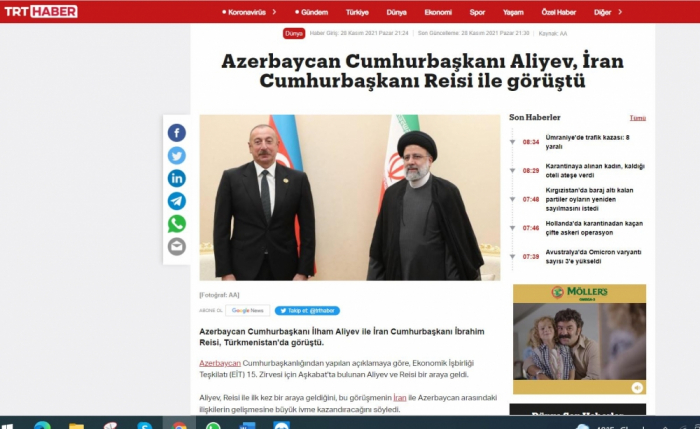 More about: Ilham-Aliyev