Dr. Ali Semin, Director of Turkey's Middle East, Eurasia, and Asia-Pacific Research Platform (ODAP), shared his expectations for the future developments in the region in an interview with AzVision.az.
- What steps are expected to be taken by Turkey for boosting cooperation with Central Asia, Pakistan, and China in the field of transport and logistics?
- The main goal is the Silk Road (also called the Silk Route). Since 2013, Turkey has been preparing to join China's Silk Road project. In this matter, Pakistan is of essential importance for Turkey as well. Turkey, in turn, is in consultations with Pakistan on steps to be taken regarding Afghanistan.
If you remember, during the recent meeting between Turkish President Recep Tayyip Erdogan and US President Joe Biden, Ankara came up with a proposal to ensure the security of Kabul airport together with Pakistan and Hungary. This is testimony to close relations between Turkey and Pakistan.
China and Turkey enjoy high-level political and trade relations. The only problem between the two countries is the issue of Uighur Turks. However, this problem has no negative impact on Chinese-Turkish economic ties. Although President Erdogan repeatedly raised the issue of Uighur Turks from the UN rostrum, he did so without undermining relations with China.
However, Beijing's recent steps – support for the YPG/PKK terrorist and views against Turkey's Syria policy – to show its regional presence have begun to worry Ankara. Apparently, China has decided not only to remain an economic power but also to show its political strength in other regions. After all, in order to become a global problem, it is necessary to have a strong influence on the problems in other regions.
- What is the reason behind China's recent steps?
- One of the reasons is the Taiwan and South China Sea disputes. The United States and other powers attempting to interfere in China's internal affairs have forced Beijing to show itself as a global power in the political arena. For this reason, the assistant to China's permanent representative to the UN often accuses Turkey of violating human rights in Syria and PKK/YPG issues. Turkey's Permanent Representative to the UN Feridun Sinirlioglu adequately responded to Beijing's allegations, stating that 'we are not going to learn from you'.
These developments suggest that Beijing has changed its strategy. However, all this is unlikely to harm economic ties between China and Turkey.
- What about Pakistan?
- The situation in Pakistan is slightly different. Pakistan is aiming to boost its relations with all countries except India. Pakistan is striving to significantly strengthen its ties, particularly with China, including Turkey, the US, and Russia.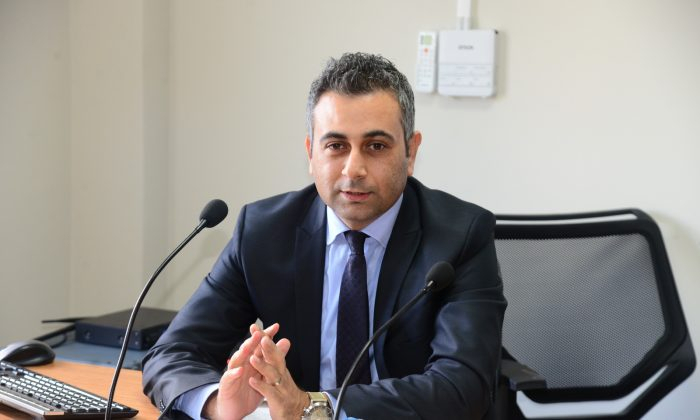 Dr. Ali Semin, Director of Turkey's Middle East, Eurasia, and Asia-Pacific Research Platform (ODAP)
- What can you say about Turkey's logistics capabilities?
- The concept of trade in the world is changing. Global powers have already begun to work on the format of "the shortest route, the least finance". For Turkey, the Silk Road can pass through Pakistan and other countries. It is important to choose the least inexpensive route. I think that China will contribute to economic cooperation with Turkey in the Silk Road project.
- What place can neighbor and friendly countries take in Turkey's logistics plans?
- The establishment of the Organization of Turkic States is of paramount importance in this regard. This organization means the unit of the Turkic world, which Turkey has been dreaming of for years. The situation that emerged Azerbaijan's victory in the 44-day Second Karabakh War showed that the country Turkey stands by becomes stronger. The joint Turkish-Azerbaijan strategy confirmed this.
The Turkish-Azerbaijan brotherhood is an example for other Turkic speaking states which are striving to become stronger. There is a need for the members of the Organization of Turkic States to act together. For example, instead of doing profitable trade with other countries, they should do it with each other. Why should Turkey buy natural gas from Russia? Turkic states are rich in natural resources. However, in this case, the issue of logistics arises, which requires belts and roads.
So far, numerous projects, including the introduction of a single currency, have been included. Of course, all this will sorry some forces. Of course, there will be impediments to the Turkic world, especially to Turkey, however, it is impossible to overcome them.